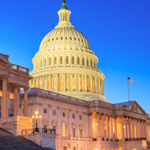 Real Estate Daily News Buzz is designed to give news snippets to readers that our (yet to be award winning) editors thought you could use to start your day. They come from various business perspectives, real estate, government, the Fed, local news, and the stock markets to save you time. Here you will find the headlines and what the news buzz for the day will be.
On Wednesday, the Dow Jones industrial average rose 212.88 points to 17,584.52. The Standard & Poor's 500 index gained 23.29 points to close at 2,025.90. The NASDAQ composite added 57.73 points to 4,650.47.
Benchmark U.S. crude rose 72 cents to close at $48.65 a barrel in New York. Brent crude, a benchmark for international oils used by many U.S. refineries, rose 5 cents to close at $51.15 in London. Wholesale gasoline fell 1.6 cents to close at $1.338 a gallon. Heating oil fell 2.7 cents to close at $1.699 a gallon. Natural gas fell 6.7 cents to close at $2.871 per 1,000 cubic feet.
NINE SAUCE RESTAURANTS IN ARIZONA HAVE NEW OWNER
Fox Restaurant Concepts announced the sale of its popular Sauce Pizza & Wine brand eateries to a group led by one of the founders of Scottsdale's RA Sushi. Scott Kilpatrick, the local entrepreneur, and his group purchased nine Sauce Pizza & Wine restaurants for an undisclosed price, Fox Restaurant Concepts announced. The deal was made as Fox Restaurant Concepts continues with a plan this year to open a new Flower Child restaurant near Shea Boulevard and 90th Street in Scottsdale, said Stephanie Clarke, a spokeswoman. A Flower Child organic eatery recently opened in the Arcadia area of Phoenix. And the Sauce sale comes as the rapidly expanding company plans to build new True Food Kitchens in Arizona and elsewhere, Clarke said. There are also plans to open more North Italia restaurants. The nine Sauce restaurants in Phoenix and Tucson are doing well, and Fox Restaurant Concepts founder Sam Fox described Sauce as a "beloved brand." Kilpatrick will serve as CEO of Sauce Pizza & Wine. He was one of the founders of RA Sushi, which opened its first restaurant in 1997 in Scottsdale. From there, Kilpatrick helped open 25 RA Sushi's nationwide. Among restaurants Fox Concepts owns in Arizona are The Henry, The Arrogant Butcher, Blancos Tacos + Tequila, the Culinary Dropout, Zinburger Wine & Burger Bar.
DRONE REVOLUTION DRAWS NEAR, BUT BIG OBSTACLES REMAIN
BOULEVARD, Calif. (AP) — The drones are coming. Not as flying deliverymen that bring diapers, books or soup cans to your home, a vision put forth by Amazon CEO Jeff Bezos to much fanfare a little more than a year ago. Instead, drones will help spray crops, inspect high-voltage power lines and hover over movie sets to provide directors with new vantage points. They will also work for insurance companies, real estate agencies, ski resorts and dozens of other businesses. Eventually. For now, this all remains theoretical. Except for a few locations, U.S. airspace is closed to commercial drones. Regulators say the danger is too great, and they want to go slow easing unmanned aircraft into the already crowded skies. Advocates of the young drone industry complain that the long wait is keeping them grounded.
DON'T SOUND THE DEATH KNELL FOR THE PC JUST YET
LAS VEGAS (AP) — A year ago, pundits were declaring the personal computer dead. Smartphones and tablets were cannibalizing sales, and the once-revolutionary PC seemed unnecessary — and boring. Sure, a smartphone is great for checking emails, snapping photos and playing games. Tablets are perfect for watching videos and shopping online. But don't count the PC out just yet. Manufacturers are crafting high-resolution, curved screens for desktops and other new features you can't get in a hand-held device, while trying new laptop designs that mimic the tablet's appeal.
EUROZONE FACES DANGER OF DEFLATION AS PRICES FALL
LONDON (AP) — The eurozone has a new economic headache to contend with. Consumer prices fell in December in the currency bloc for the first time in over five years, raising concerns of a protracted drop that can hurt growth, and reinforcing expectations the European Central Bank will provide an aggressive stimulus. Lower energy costs pushed consumer prices down 0.2 per cent in the month from the year before, according to a report Wednesday by the Eurostat statistics agency. That's a big drop from the 0.3% annual rise in prices recorded in November and the 0.1 per cent drop markets were expecting. The huge impact of weaker oil prices is evident in the fact that the core inflation rate, which excludes volatile items such as food, tobacco and energy, rose to 0.8% from 0.7%.
FBI CONFIDENT NORTH KOREA WAS BEHIND CYBER ATTACK AT SONY
NEW YORK (AP) — The FBI director revealed new details Wednesday about the stunning cyberattack against Sony Pictures Entertainment Inc., part of the Obama administration's effort to challenge persistent skepticism about whether North Korea's government was responsible for the brazen hacking. Speaking at the International Conference on Cyber Security at Fordham University, FBI Director James Comey revealed that the hackers "got sloppy" and mistakenly sent messages directly that could be traced to IP addresses used exclusively by North Korea. Comey said the hackers had sought to use proxy computer servers, a common ploy hackers use to disguise their identities and throw investigators off their trail by hiding their true locations.
SMALL BUSINESSES HAVE EVEN MORE CREDIT-CAR READER OPTIONS
NEW YORK (AP) — Small business owners looking to ditch traditional credit card readers have more options than ever. Online retailers Amazon and Etsy are just two of the latest companies to offer mobile credit card readers to small companies, joining the likes of Square, PayPal and Intuit. Mobile credit card readers are small devices that stick into a smartphone or tablet and allow credit cards to be swiped and accepted from anywhere. Small business owners say mobile readers can be cheaper than traditional in-store credit card readers, which often charge higher fees.
SURVEY: US COMPANIES STEEPED UP HIRING IN DECEMBER
WASHINGTON (AP) — U.S. businesses ramped up hiring last month in the latest sign that the nation's economy is expanding despite worries about global growth that have sent financial markets tumbling. Payroll processor ADP said Wednesday that companies added 241,000 jobs in December, up from 227,000 in November. That suggests Friday's government report on December job gains will also be healthy. The ADP numbers cover only private businesses and sometimes diverge from the government's more comprehensive report, which includes government agencies. Economists forecast the government's figures will show that employers added 240,000 jobs in December, according to a survey by financial data provider FactSet. The unemployment rate is expected to remain at 5.8 per cent.
SHRINKING FOREIGN OIL BILL SENDS US TRADE DEFICIT LOWER
WASHINGTON (AP) — The U.S. trade deficit fell in November to the lowest level in almost a year, thanks to the country's swiftly shrinking thirst for foreign oil. The deficit — imports minus exports — narrowed to $39 billion during the month, down 7.7% from a revised October deficit of $42.2 billion, the Commerce Department reported Wednesday. U.S. exports slipped 1%, $196.4 billion amid lower sales of commercial airliners. Primarily due to oil, imports posted a steeper drop of 2.2% to $235.4 billion. The volume of crude imported in November hit its lowest level since 1994, while the average price hit a two-year low of $82.95 a barrel. A simultaneous boom in domestic oil production has also cut the country's reliance on imported oil.
DESPITE GLOBAL WEAKNESS, FED UPBEAT ABUT US ECONOMY
WASHINGTON (AP) — Federal Reserve policymakers who met in December expressed concern about weakness overseas but were upbeat enough about the U.S. economy and impact of lower oil prices to prepare for a likely interest rate hike sometime this year. Minutes of the Fed's Dec. 16-17 meeting released Wednesday show that Fed officials believed stagnant global growth posed one of the biggest downside risks to the U.S., particularly if it triggered turmoil in global financial markets or if any policy moves abroad proved ineffective.
WET SEAL CLOSING OVER 300 STORES; NEARLY 3,700 LOSING JOBS
NEW YORK (AP) — Struggling teen clothing retailer Wet Seal is closing 338 stores, about two-thirds of its stores, resulting in nearly 3,700 full- and part-time workers losing their jobs. The retailer said Wednesday it decided to close the stores after reviewing its financial condition and failing to negotiate meaningful concessions from landlords. The closings are effective Wednesday. The company warned Dec. 10 that it may file for bankruptcy protection if it did not resolve its cash issues after reporting another quarter of losses. Fellow teen clothing retailers Delia's Inc. and Deb Stores filed for Chapter 11 bankruptcy last month, further evidence of business woes among traditional teen retailers. Wet Seal and other chains are being hurt by stores like H&M and Forever 21 that are wooing the young with fast-changing selections of low-priced fashion. Teens are also more interested in outfitting themselves with the latest tech gadgets than new jeans.
FDA PANEL ENDORSES FIRST LOWER-COST BIOTECH DRUG
WASHINGTON (AP) — Federal health experts have unanimously endorsed a Novartis drug which is expected to become the first lower-cost copy of a biotech drug to reach the U.S. market. A panel of Food and Drug Administration experts ruled that the company's version of Neupogen is highly similar to Amgen's original blockbuster biotech drug, which is used to boost blood cells that help cancer patients fight off infections. The non-binding recommendation likely paves the way for a new market of quasi-generic biotech medicines, capable of generating billions in cost saving for insurers, doctors and patients. The FDA is slated to make its final decision on the drug, which Novartis would market as Zarxio, in coming months.
JANUARY 8 REMEMBRANCE DOWNTOWN TODAY
TUCSON - Tucson Mayor Jonathan Rothschild will ring the bell at Fire Central tomorrow at 10:10 a.m. to commemorate the anniversary of the Jan. 8, 2011 shootings that killed six people and injured 13 others. The bell will toll 19 times, once for each victim. The mayor is asking Tucsonans to pause in remembrance, in silence, or by ringing their own bells.
PUBLIC MEETINGS FOR INPUT ON POSSIBLE CHARTER CHANGES CONTINUE
TUCSON - Tucson's Charter Review Committee is asking for public comments as it reviews and makes recommendations about possible amendments to sections of the Tucson City Charter. A public meeting will be held Thursday at 4 p.m. at City Hall (255 W. Alameda, 1st floor). Potential amendments to the City Charter may be on the Nov. 3, 2015 City ballot. All comments should be made via email to the City Clerk's Office, cityclerk@tucsonaz.gov. From tucsonaz.gov: https://1.usa.gov/1ric9Ps City Clerk's Office: https://1.usa.gov/ZCAmWj
TUCSON FIRE DEPARTMENT IS HIRING
TUCSON - The Tucson Fire Department (TFD) is accepting applications for recruits. Applicants must be at least 18 years old and meet other eligibility requirements. Once those requirements are met, potential recruits must complete training in the department's academy. The deadline to apply is Jan. 21. More information is available at the link below. TFD recruiting: https://1.usa.gov/1BznIq1
TUCSON POLICE RECRUITING OFFICERS
TUCSON - The Tucson Police Department (TPD) is accepting applications for the position of Police Officer Recruit. Successful candidates from this testing period will be considered for any funded academy class(es) through October 2015. The earliest academy that will be filled from this list will be in April. Applications are being accepted through July 19. Read more from TPD: https://1.usa.gov/1ryvy0q Official job description from City of Tucson: https://1.usa.gov/14opQUv Ride along with an officer who gives advice about joining TPD, from Tucson 12 archives: https://bit.ly/1lwgGNO
EARN REWARDS FOR DRIVING LESS
TUCSON - The Sun Rideshare Rewards Program continues in 2015, offering the chance to win prizes for motorists who decide to use alternative modes of transportation (carpool, public transit, bikes, walking, etc.) once in a while. Prize drawings include gift cards and other items. Follow the link below for more information and to register. Sun Rideshare Rewards Program: https://bit.ly/1FnGLra