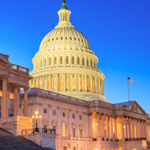 Real Estate Daily News Buzz is designed to give news snippets to readers that our (yet to be award winning) editors thought you could use to start your day. They come from various business perspectives, real estate, government, the Fed, local news, and the stock markets to save you time. Here you will find the headlines and what the news buzz of the day will be.
Monday, the Dow Jones industrial average climbed 217.27, or 1.2%, to 17,977.68. The Standard & Poor's 500 index gained 22.98, or 1.1%, to 2,099.60. The NASDAQ gained 73.82, or 1.5%, to 5,071.51.
Benchmark U.S. oil fell 54 cents to close at $52.20 a barrel on the New York Mercantile Exchange. Brent crude, a benchmark for international oils used by many U.S. refineries, fell 88 cents at $57.85 a barrel in London. Wholesale gasoline fell 7.7 cents to close at $1.940 a gallon. Heating oil fell 2.1 cents to close at $1.719 a gallon. Natural gas rose 9.4 cents to close at $2.864 per 1,000 cubic feet.
GROCERY STORE OPENS DOWNTOWN AFTER FOUR-DECADE ABSENCE – For the first time in 42-years, downtown Tucson has a full-service grocer. Johnny Gibson's Downtown Market, 11 S. Sixth Avenue, has its "soft opening" Monday. The market features a salad bar, deli, prepared foods, and a meat market which will open July 25. The property also includes a distillery bar and retail space. Once fully developed, the market will create approximately 75 jobs. In addition to being nestled between Sun Link streetcar stops and the Ronstadt Transit Center, the store offers bicycle delivery and pedicab shuttle for nearby residents. The official grand opening is planned for early September.
Fashion retailer Forever 21 is expanding its brand in Arizona by bringing its new store concept to Tempe and Phoenix. F21 Red will open at the Town & Country center near 20th Street and Camelback Road in Phoenix. The concept offers many of the same options as regular Forever 21 stores but focuses on staples such as jeans, camisoles and tees at the same prices, but with more options in inventory, said a company spokesperson. F21 Red is not a discount store.
US government records $51.8 billion budget surplus in June – The U.S. government ran a budget surplus in June, leaving the budget deficit this year running under last year's level. The Treasury Department says the surplus in June totaled $51.8 billion, compared to a surplus of $70.5 billion a year ago. However, the larger 2014 monthly surplus was heavily influenced by a timing quirk that had moved June benefit payments into May last year because June 1 fell on a Saturday. For the current budget year, the government is running a deficit of $313.4 billion, a 14.3 per cent reduction from the imbalance over the first nine months of the previous budget year.
Fed Chair Janet Yellen: Interest Rate Hike to Come 'Later This Year' "As Wall Street frets over when the first interest rate hike in nine years will come, Federal Reserve Chair Janet Yellen is sticking to the script. In a speech delivered Friday to the City Club of Cleveland, the U.S. central bank chief reiterated familiar Fed talking points: The economy is improving, unemployment is dropping, inflation is getting close to healthy levels." (CNBC)
Blackstone Selling 1,300 Atlanta Houses in Strategy Shift "Blackstone Group LP's Invitation Homes, after spending more than $9 billion in a U.S. property-buying spree, is starting to sell some houses as it shifts focus from rapid expansion to fine-tuning its holdings. The housing landlord has agreed to sell about 1,300 Atlanta-area residences that don't fit its strategy, which targets communities with higher rents and quality schools." (Bloomberg)
For Carlton Group Chief, Another Frontier "Crowdfunding has become a hot trend in commercial-real-estate finance, so it's no surprise that Howard Michaels is expanding the Carlton Group into that business. In his 35-year career in real estate, the New York-based real-estate finance broker and investor has been involved in most major financing trends, often at an early stage." (The Wall Street Journal)
Seritage Names Brian Dickman CFO After Spinoff From Sears "Seritage Growth Properties, the real estate investment trust spun off from retailer Sears Holdings Corp., named Brian Dickman as its chief financial officer. Dickman resigned as CFO of Agree Realty Corp., a Farmington Hills, Michigan-based REIT that specializes in shopping centers and single-tenant properties." (Bloomberg)
Secondary Property Markets in U.S. Enjoying Development Resurgence "According to a new study by CBRE, secondary property markets in the U.S. Midwest are experiencing a surge in mixed-use urban development and population growth as residents shift away from the suburbs to downtown. Five of the eleven cities in the study–Indianapolis, Cleveland, Detroit, Pittsburgh and Minneapolis–currently have more than $1 billion worth of new construction projects underway." (World Property Journal)
Apple Signs Major Bay Area Lease "The Cupertino-based Mac maker has reached an agreement to lease the nearly 300,000-square-foot 101 Tech campus at 2325 Orchard Parkway, multiple industry sources told me this week. The deal marks Apple's first significant dip into San Jose's real estate waters in decades." (San Francisco Business Times)
Healthcare Trust Raises BioSquare Temps "Healthcare Trust of America, Inc. made approximately $190 million in acquisitions in the second quarter, including the largest purchase – 670 Albany St., a 161,254-square-foot biomedical research facility in Boston for $101.5 million." (Commercial Property Executive)
Bill Creates New Hurdles for EB-5 Visa-Backed Projects "Among the modifications, the bill will raise the minimum foreign investment in a project located in a targeted area that has high unemployment from $500,000 to $800,000, and from $800,000 to $1.2 million for projects located in areas that are not designated as having a high unemployment rate." (The Real Deal)
Shvo, Witkoff Look to Get $800M in EB-5 Funding "The U.S. Immigration Fund, which helps arrange financing through the popular visa program, is raising a total of $800 million in mezzanine financing for four major construction projects: Michael Shvo's, Bizzi + Partners and Howard Lorber's 125 Greenwich Street as well as Witkoff's 111 Murray Street, Marriott Edition Hotel Times Square and 1 Park Lane." (The Real Deal)
Crew Launching a New Concept Store in the Shops at Park Lane "They told us it was going to be a J.Crew Factory store. Now it's something else. J.Crew Group says it has a new concept that it's calling J.Crew Mercantile. The first one is opening later this month at the Shops at Park Lane in Dallas. There aren't many details yet, but the company issued a short press release saying it 'will feature a collection of value-driven merchandise with classic J.Crew style for women, men and children.'" (Dallas Morning News)