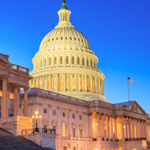 Real Estate Daily News Buzz is designed to give news snippets to readers that our (yet to be award winning) editors thought you could use to start your day. They come from various business perspectives, real estate, government, the Fed, local news, and the stock markets to save you time. Here you will find the headlines and what the news buzz for the day will be.
Wednesday, the Dow Jones industrial average rose 77.52 points, or 0.5%, to close at 17,138.20. The Standard & Poor's 500 index added 8.29 points, or 0.4%, to 1,981.57. The NASDAQ composite index rose 9.58 points, or 0.2%, to 4,425.97.
Benchmark U.S. crude for August delivery rose $1.24 to close at $101.20 a barrel on the New York Mercantile Exchange. Brent crude, a benchmark for international oils used by many U.S. refineries, fell 17 cents to $105.85 on the ICE exchange in London on the last day for the August contract. Wholesale gasoline fell 1.6 cents to close at $2.883 a gallon. Natural gas rose 2.2 cents to close at $4.119 per 1,000 cubic feet. Heating oil rose 0.2 cent to close at $2.858 a gallon.
VOTER-APPROVED ROAD REPAIR WORK CONTINUES
TUCSON - Crews from Southern Arizona Paving and Construction Co., under contract with the City of Tucson Department of Transportation (TDOT), began work today to improve the roadway conditions on Sixth Street from Ferro Avenue (just west of Sixth Avenue) to Park Avenue. Crews are lowering manhole and water valve covers through Friday, from 5 a.m. to 7 p.m. During the utility-lowering phase of the project, at least one lane of travel in each direction will be maintained. Beginning Monday, crews will begin a full-depth mill (removing asphalt) and repaving on Sixth Street. The milling and repaving is scheduled to be complete by Tuesday, July 29, 2014. Business and residential access will be maintained at all times. The pavement preservation project is part of the $100 million, five-year Road Recovery bond program.
Read the news release: https://1.usa.gov/1mV5Crr  road Recovery Bond Program: https://1.usa.gov/1lxdFvK  Bond Oversight Commission Annual Report: https://1.usa.gov/1gpTI1N
TUCSON MAKES THE LIST OF TOP 50 CITIES FOR SWIMMERS
TUCSON - A study commissioned by USA Swimming and Speedo ranks Tucson 42nd on the list of 50 top cities in which to swim. The study ranks cities based on the number of USA Swimming clubs and members, number of competitions, and other factors. Tucson Ford Dealers Aquatics is one of the nation's most successful post-collegiate clubs, building on the achievements of the University of Arizona swim teams. Former UA coach Frank Busch is USA Swimming national team director. Phoenix did not rank among the top 50 cities in the survey.
From azcentral.com: https://bit.ly/UcEskW   Read the survey: https://bit.ly/1qfTo0d
REJECTED FOX BID FOR TIME WARNER SHOWS GROWTH MOOD
NEW YORK (AP) — In a move that aims to counter consolidation among TV distributors, Rupert Murdoch's Fox has made an unsolicited takeover offer for rival media giant Time Warner for about $76 billion in cash and stock. Time Warner rejected the bid, which amounted to about $86.30 per share, but an analyst called it just a first attempt in a courtship that would make the combined company as large as Disney in market value. The rejected cash-and-stock offer comes on the heels of cable giant Comcast Corp.'s proposed $45 billion takeover of Time Warner Cable Inc., which was made in February. It also comes after AT&T Inc. announced in May it agreed to buy DirecTV for $48.5 billion.
WHAT HAPPENS TO YOUR ONLINE ACCOUNTS WHEN YOU DIE?
WASHINGTON (AP) — You've probably decided who gets the house or that family heirloom up in the attic when you die. But what about your email account and all those photos stored online? Grieving relatives might want access for sentimental reasons, or to settle financial issues. But do you want your mom reading your exchanges on an online dating profile or a spouse going through every email? The Uniform Law Commission, whose members are appointed by state governments to help standardize state laws, was on track Wednesday to endorse a plan that would give loved ones access to — but not control of — the deceased's digital accounts, unless specified otherwise in a will.
FALAFEL TO GO: MIDEAST FOOD CHAINS EXPAND ABROAD
DUBAI, United Arab Emirates (AP) — The super-sized malls that dot Dubai and other Gulf Arab cities are stuffed with foreign restaurants, from Burger King and Subway to suburban sit-down staples like IHOP and Red Lobster. Mideast entrepreneurs who've taken on that international competition are now turning the tables, spreading restaurant chains serving local cuisine like falafel overseas and proving that the globalization of food isn't a one-way drive-thru lane. A United Arab Emirates-based chain called Just Falafel opened its first branches in the United States and Canada last month. Started in Abu Dhabi in 2007, the privately owned company is pushing ahead with a rapid international rollout that has already brought its fried chickpea balls to Cairo, Istanbul and London.
LOCALLY GROWN FOODS LOOK TO BIGGER BUSINESS
PHILADELPHIA (AP) — Once a niche business, locally grown foods aren't just for farmers markets anymore. A growing network of companies and organizations is delivering food directly from local farms to major institutions like Thomas Jefferson University Hospital in downtown Philadelphia, eliminating scores of middlemen from farm to fork. Along the way, they're increasing profits and recognition for smaller farms and bringing consumers healthier, fresher foods. Over the past five years, with more than $25 million in federal aid, these so-called food hubs have helped transform locally grown foods into a bigger business, supplying hospitals, schools, restaurant chains and grocery stores as consumer demand grows.
CHINA GROWTH EDGES UP IN POSSIBLE SIGN OF RECOVERY
BEIJING (AP) — China's economic growth edged up in the latest quarter and more than 7 million new jobs were created in the first half of the year, easing pressure on communist leaders as they try to prevent a precipitous slowdown in the world's second-largest economy. Economic growth rose to 7.5% over a year earlier in the three months ended June 30 from the previous quarter's 7.4%, data showed Wednesday. The first quarter matched a downturn in late 2012 for the slowest rate since the 2008 global crisis. Communist leaders are trying to steer China toward growth based on domestic consumption instead of trade and investment. But the unexpectedly sharp slowdown raised fears of politically dangerous job losses. Beijing responded with mini-stimulus measures based on higher spending on construction of railways and other public works.
YELLEN REJECTS MOVE TO SET UP FORMULA FOR FED
WASHINGTON (AP) — Federal Reserve Chair Janet Yellen said Wednesday it would be a serious mistake for Congress to require the U.S. central bank to adopt a formal policy rule to guide its decisions on setting interest rates. Yellen faced a barrage of questions from Republican lawmakers about legislation that they are supporting to make the Fed more accountable and make its policy decisions more transparent. One of the requirements would have the Fed adopt a policy rule that would govern future decisions and would have the Government Accountability Office audit the rule. Yellen rejected that approach and said the Fed needed the flexibility it now has to make policy decisions.
STUDY: US MILLENNIALS BUYING HOMES LATER
WASHINGTON (AP) — Don't blame the millennial generation for lacklustre home sales. They are increasingly ethnically diverse, more educated and less likely to be married — all factors that make them less likely to own a home, said a new report released Wednesday by Trulia, the online real estate firm. After adjusting for these population changes, younger Americans are actually buying homes at the same rate as they did during the late-1990s. The analysis suggests that the recession — for all its damage to the economy — did little to turn off millennials from the idea of owning a home compared to previous generations. In fact, the report shows that the major group whose ownership rates suffered because of the downturn is middle-aged Americans.
BANK OF AMERICA TAKES $4 BILLION LITIGATION HIT
NEW YORK (AP) — Bank of America said Wednesday that its second-quarter earnings were hit by higher litigation expenses. The Charlotte, N.C.-based bank earned $2 billion in the second quarter after payments to preferred shareholders, compared with $3.6 billion in the same period a year earlier, a decline of 43 per cent. Revenue fell 4 per cent to $21.9 billion from $22.9 billion. Per share, the bank's earnings worked out to 19 cents, compared with 32 cents a year ago. The bank's litigation costs of $4 billion crimped earnings by 22 cents a share. The bank said that "substantially all" of the litigation expenses incurred in the second quarter of the year were related to existing mortgage issues that have been previously disclosed.
US FACTORY OUTPUT RISES FOR 5TH STRAIGHT MONTH
WASHINGTON (AP) — U.S. factory output increased for the fifth straight month in June as manufacturers cranked out more aircraft, chemicals and furniture. The modest gain underscored manufacturing's role in helping return the economy to growth after a grim first quarter. Factory production rose 0.1% last month, the Federal Reserve said Wednesday, down from a gain of 0.4% in the previous month. May's data was revised slightly lower, but April's reading was revised much higher. Despite June's small increase, manufacturing output rose in the second quarter at the fastest pace in more than two years, providing a critical boost to the economy after it contracted sharply in the first three months of the year.
US HOMEBUILDER CONFIDENCE SURGES IN JULY
U.S. homebuilders' confidence in the housing market surged this month to the highest level since January, reflecting a pickup in sales of new homes and heightened expectations for sales the second half of the year. The brighter sales outlook suggests home construction could pick up in coming months after a sluggish start this year. The National Association of Home Builders/Wells Fargo builder sentiment index released Wednesday rose this month to 53, up four points from a revised reading of 49 in June. Readings above 50 indicate more builders view sales conditions as good, rather than poor. The latest reading is the first above 50 since January, when it was 56.
VOLUNTEER AS A STREETCAR GUIDE DURING OPENING WEEKEND
TUCSON - The Sun Link Tucson Streetcar team is recruiting volunteers to assist riders on the streetcar, July 25-27. Volunteers are asked to register to work a two-hour shift (or multiple staggered shifts) to help people board and exit the streetcar, answer questions and hand out free water. Volunteer shifts are available between the hours of 8 a.m. and 8 p.m. all three days. As part of the volunteer training, you will get to ride the streetcar before the official launch, and you will get a free T-shirt. After the grand opening celebrations July 25, rides on the streetcar will be free through Sunday, July 27. Sign up to volunteer: https://sunlinkstreetcar.com/volunteer