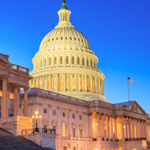 Real Estate Daily News Buzz is designed to give news snippets to readers that our (yet to be award winning) editors thought you could use to start your day. They come from various business perspectives, real estate, government, the Fed, local news, and the stock markets to save you time. Here you will find the headlines and what the news buzz for the day will be.
Tuesday, the Dow Jones Industrial average fell 117 points, or 0.75, to close at 16,906. The Standard & Poor's 500 index lost 13 points, or 0.7%, to 1,963. The NASDAQ fell 60 points, or 1.4%, to 4,391.
Benchmark U.S. crude for August delivery fell 13 cents to close at $103.40 a barrel on the New York Mercantile Exchange. Brent crude, a benchmark for international oils used by many U.S. refineries, fell $1.30 to close at $108.94 on the ICE Futures exchange in London.
SODA TAX'S LAST STAND? BAY AREA PREPS FOR SHOWDOWN
WASHINGTON (AP) — If two of the most progressive U.S. cities don't pass a tax on sugary drinks, will the idea finally fizzle out? Sugary drinks have been under fire for years, with many blaming them for rising rates of obesity and chronic diseases. Yet efforts to curb consumption by imposing taxes and other measures have failed, in part because the beverage industry has spent millions to defeat the efforts. Now, the question of whether a bottle of Dr Pepper with 64 grams of sugar should be treated like a pack of cigarettes is being considered in San Francisco and Berkeley, with the two California cities aiming to become the country's first to pass per-ounce taxes on sugary drinks.
CRUMBS SHOWS DANGERS OF FOCUSING ON SINGLE PRODUCT
NEW YORK (AP) — Turns out, being a one-hit wonder is risky. When Crumbs, the New York City-based chain that built its business around cupcakes, shuttered several dozen of its remaining locations on Monday, it seemed like an abrupt ending for a company that opened a decade ago to ride the wave of popularity of the sugary treat sparked by the TV series "Sex and The City." But Crumbs' rise and fall isn't surprising when considering the company's dependence on a fad. In fact, it's the latest cautionary tale for businesses that devote their entire menus to variations of a single product.
EU's UNITED FRONT ON RUSSIA FALLING AMID GAS NEEDS
VIENNA (AP) — A clutch of countries is breaking ranks with the EU's efforts to put economic and diplomatic pressure on Russia over Ukraine and building a pipeline meant to carry huge amounts of Russian gas to their doorstep. Their defiance of a European Union stop work order is more significant than just another missed chance for Europe to call out the Kremlin. Russian natural gas already accounts for around a third of the EU's needs. The South Stream pipeline could increase Russian supplies to Europe by another 25%, potentially boosting Moscow's leverage long after the Ukraine crisis fades.
AFTER DETROIT, ANOTHER CITY PONDERS BANKRUPTCY
FLINT, Mich. (AP) — As Detroit struggles to climb out of bankruptcy, another Michigan city with strong ties to the auto industry may be about to fall into the same hole. Flint, the birthplace of General Motors that once had 200,000 residents, has also endured a spectacular drop in population and factory jobs and a corresponding rise in property abandonment, much like its insolvent big brother an hour's drive south. If a judge rules against Flint's effort to cut its retiree health care benefits, the city is expected to join about a dozen cities or counties that have sought help from the courts since the start of the recession.
CAR-HAILING SERVICE UBER TAKES ON TAXIS WITH SALE
NEW YORK (AP) — The car-hailing service Uber is taking on New York City's taxis, temporarily dropping some of its prices by 20%. The company says the price of its UberX lower-end service is now cheaper than the rate charged by the city's famous yellow cabs. For instance, a ride from Grand Central Terminal to the financial district would now cost roughly $22, down from $28 before the sale. Uber said a similar ride in a yellow taxi costs $24. The sale in the nation's largest city — one heavily dependent on taxis — comes following similar temporarily reductions in the past month in Atlanta, Boston, Washington D.C., Los Angeles, Chicago and San Francisco. Uber says if the reduced fares attract more passengers, it's more likely to keep the prices low.
NY REACHES PRICE LIMIT DEAL WITH CAR SERVICE UBER
ALBANY, N.Y. (AP) — The car service Uber has agreed to limit prices during emergencies, natural disasters or other unusual market disruptions consistent with New York's law against price gouging, the company and state attorney general said Tuesday. Uber, which uses a mobile application to connect riders with vehicles for hire, has its rates rise and fall with demand, but it has been criticized for "surge pricing" that's sometimes exponentially higher than base fares. Prices usually increase weekdays during rush hour in New York City, on Saturday nights, special occasions like New Year's Eve and during bad weather. Under the agreement signed Tuesday, Uber will set a cap during "abnormal disruptions of the market," limited to the range of prices charged in the preceding 60 days and excluding the three highest prices.
MIT FINGER DEVICE READS TO BLIND IN REAL TIME
CAMBRIDGE, Mass. (AP) — Scientists at the Massachusetts Institute of Technology are developing an audio reading device to be worn on the index finger of people whose vision is impaired, giving them affordable and immediate access to printed words. The so-called FingerReader, a prototype produced by a 3-D printer, fits like a ring on the user's finger, equipped with a small camera that scans text. A synthesized voice reads words aloud, quickly translating books, restaurant menus and other needed materials for daily living, especially away from home or office.
NY JURY ACQUITS EX-HEDGE FUND FOUNDER'S BROTHER
NEW YORK (AP) — The brother of an imprisoned ex-billionaire hedge fund founder was acquitted of conspiracy on Tuesday, handing Manhattan prosecutors their first loss after dozens of insider trading convictions in prosecutions that relied heavily on wiretaps and the testimony of those who pleaded guilty. After the verdict was announced, Rengan Rajaratnam hugged three attorneys before jurors even left the room. The smiling 43-year-old defendant then hugged his relatives and others before leaving the courthouse without commenting. He still faces civil charges from the Securities and Exchange Commission. Federal Judge Naomi Reice Buchwald had dismissed the two most serious charges in May, and prosecutors had withdrawn two other charges when the judge raised questions about them in a written opinion.
OBAMA URGENTLY ASKS $3.7 BILLION FOR BORDER CRISIS
WASHINGTON (AP) — President Barack Obama appealed to Congress on Tuesday for $3.7 billion in emergency spending to deal with the immigration crisis on the nation's southern border, where unaccompanied children have been showing up by the thousands in a human drama that's causing a political storm in Washington and beyond. Obama himself was flying to Texas on Wednesday, a trip designed mostly for political fundraising for Democrats but now including a meeting on immigration with religious and local leaders in Dallas. He rejected pressure from Republican Gov. Rick Perry to visit the border for a firsthand look.
US CONSUMER BORROWING RISES AT SLOWER PACE IN MAY
WASHINGTON (AP) — Consumers increased their borrowing at a slower pace in May compared to the prior month. Overall credit rose by $19.6 billion in May, down from a gain of $26.1 billion in April, the Federal Reserve said Tuesday. The relatively modest increase should help to feed slow but steady economic growth, because consumers rely on debt to pay tuition, buy cars and shop. Total outstanding consumer debt is now approaching $3.2 trillion. Auto and student loans drove much of the gains in May. They increased by a combined $17.8 billion. That marks a year-over-year rise of 9.3%.
STOCKS FALL FOR A SECOND DAY, NASDAQ SLUMPS
NEW YORK (AP) — Investors unloaded stocks for a second straight day ahead of a slew of corporate earnings that will help them determine whether a recent run-up in the market is justified. The selling Tuesday follows record closes last week. The Dow Jones industrial average ended below 17,000, a level it topped Thursday for the first time in its 118-year history. Internet companies bore the brunt of the declines. Among the biggest losers were Twitter and Pandora Media, a music streaming service, down 7% each. Facebook and Netflix each dropped more than 3%. The NASDAQ composite fell 1.4%, its biggest slide in two months. Investors also dumped small-company stocks, which tend to be riskier investments. The Russell 2000 fell 1.2%.
USA TODAY NAMES TUCSON ONE OF '10 BEST BIKE-FRIENDLY CITIES'
Tucson's international reputation as a "bike-friendly" city continues to grow. The latest evidence is Tucson's new recognition by USA Today as being a favorite city for bike riders. The article says there are plenty of bicycle events, while highlighting The Loop's multi-use trail around Tucson and Pima County. It also mentions the beauty of the five mountain ranges that surround the community. From USA Today: https://usat.ly/1vTEBFQ
TRAFFIC ALERT: SIXTH AVENUE UNDERPASS CLOSED
TUCSON - The Sixth Avenue Underpass downtown will be closed today through Thursday, from 7 a.m. to 4:30 p.m., to allow crews from Graffiti Protective Coatings to repaint the underpass. Electronic message boards are in place to highlight the closure. Motorists, bicyclists and pedestrians will be prohibited from using the underpass during the work hours. During the closure, those traveling north on Sixth Avenue should detour west on Toole Avenue to either Seventh Avenue or Stone Avenue. Those traveling south on Sixth Avenue to downtown should detour west on Seventh Street to Seventh Avenue to access Toole Avenue.
Read the news release: https://1.usa.gov/1ma1gwK
TUCSON'S REID PARK ZOO STILL ON BABY WATCH FOR ELEPHANT
TUCSON - Semba, the Reid Park Zoo's African elephant matriarch, is expected to give birth this summer. This is the first time a baby elephant will be born at the Zoo. To get ready for the event, the Zoo recently held a baby shower to acquire some items needed for the calf.  Reid Park Zoo's Pachyderm Pregnancy Page: https://bit.ly/1mldhPK Reid Park Zoo: https://bit.ly/1dJgCDh