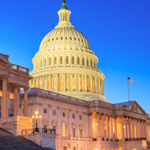 Real Estate Daily News Buzz is designed to give news snippets to readers that our (yet to be award winning) editors thought you could use to start your day. They come from various business perspectives, real estate, government, the Fed, local news, and the stock markets to save you time. Here you will find the headlines and what the news buzz for the day will be. The U.S. stock market finished slightly lower on Wednesday, adding to its losses so far this year. A survey on hiring did little to ease uncertainty about the health of the economy.
Friday, the Dow Jones Industrial average slid 43.22 points, or 0.3%, to close at 16,065.67. The S&P 500 index fell 5.21 points, or 0.3%, to close at 1,841.13. The NASDAQ composite dropped 15.02 points, or 0.4%, to 4,245.40. Benchmark U.S. crude for April delivery rose 69 cents to close at $98.89 a barrel on the New York Mercantile Exchange.
QUIZNOS FILES FOR CHAPTER 11 BANKRUPTCY PROTECTION
DENVER — Quiznos has filed for Chapter 11 bankruptcy protection to reduce its debt by more than $400 million after the chain lost ground to competitors. The toasted sandwich company, based in Denver, said Friday that it voluntarily filed to reorganize to implement a pre-packaged restructuring plan. Quiznos says the move won't affect its customers. The company only owns and operates seven of the nearly 2,100 Quiznos restaurants. The rest are owned and operated by franchisees and aren't part of the bankruptcy proceedings. The company says the restructuring plan has been approved by its creditors so it expects to emerge from reorganization quickly.
RETAILER ANN ELIMINIATING ABOUT 100 POSITIONS
NEW YORK (AP) — Ann Inc. is eliminating about 100 positions from its corporate workforce, the company announced Friday. The retailer, whose brands include Ann Taylor and Loft, also gave a weaker-than-expected revenue outlook for the year. But its earnings nearly doubled in the fourth quarter — a period that included the crucial holiday shopping season. Ann said that the 100 positions being eliminated are a combination of those held by employees and open positions, with most at its New York headquarters. The positions being eliminated represent about 10% of the company's corporate workforce. The company said its job cuts are part of a strategic realignment of its business that is expected to result in annual operating savings of about $25 million.
TARGET SAYS IT IGNORED EARLY SIGN OF DATA BREACH
NEW YORK (AP) — Target Corp. said in its annual report that a massive security breach has hurt its image and business, while spawning dozens of legal actions, and it noted that it can't estimate how big the financial tab will end up being. The disclosure Friday with the Securities and Exchange Commission came as the nation's second-largest discounter said separately that security software picked up on suspicious activity after a cyberattack was launched, but it decided not to take immediate action. The company continues to grapple with the fallout of its massive breach since it revealed in mid-December that hackers stole credit card numbers and personal data of millions of its customers.
AP Exclusive: FBI BALKS AT POT BACKGROUND CHECKS
SEATTLE (AP) — The FBI is refusing to run nationwide background checks on people applying to run legal marijuana businesses in Washington state, even though it has conducted similar checks in Colorado. It's a discrepancy that illustrates the quandary the Justice Department faces as it allows the states to experiment with regulating a drug that's long been illegal under federal law. Washington state has been asking for nearly a year if the FBI would conduct background checks on its applicants, to no avail. The bureau's refusal raises the possibility that people with troublesome criminal histories could wind up with pot licenses in the state — undermining the department's own priorities in ensuring that states keep a tight rein on the nascent industry.
LIBERTY MEDIA DROPS BID TO BUY REST OF SIRIUS
ENGLEWOOD, Colo. (AP) — Liberty Media is dropping its bid to buy the rest of the satellite radio provider Sirius. The move disclosed late Thursday comes as Liberty Media Corp. takes steps to create two new tracking stock groups for its business. One will be called Liberty Media Group and the other will be Liberty Broadband Group. Liberty Media said that because of the tracking stock distribution, it is withdrawing its offer for the rest of New York-based Sirius XM Holdings Inc. Liberty Media owns 53 per cent of Sirius stock.
FDIC SUES 16 BIG BANKS THAT SET KEY RATE
WASHINGTON (AP) — The Federal Deposit Insurance Corp. has sued 16 big banks that set a key global interest rate, accusing them of fraud and conspiring to keep the rate low to enrich themselves. The banks, which include Bank of America, Citigroup and JPMorgan Chase in the U.S., are among the world's largest. The FDIC alleges that the banks rigged the London interbank offered rate, or LIBOR, from August 2007 to at least mid-2011. The LIBOR affects trillions of dollars in contracts around the world, including mortgages, bonds and consumer loans.
REVIVAL FOR JAPAN'S TSUNAMI WRECKED FISHING PORTS
TONI, Japan (AP) — A number of businessmen are trying to bring the fishing industry back to Japan's northeastern coast, three years after a disastrous tsunami hit. The government says nearly two-thirds of damaged land has been salvaged and 78% of fishery processing restarted in the region. But for the majority, sales are well below pre-disaster levels. They face an array of obstacles to setting up shop. And most damaged stores and other businesses are operating from temporary quarters such as shipping containers and prefabricated huts. The 2011 earthquake and tsunami triggered a nuclear disaster that contaminated chunks of the coast with radiation and killed 18,520 people.
PINKBERRY CO-FOUNDER GETS PRISON IN LA ASSAULT
LOS ANGELES (AP) — A co-founder of the frozen yogurt chain Pinkberry has been sentenced to seven years in prison for beating a homeless man with a tire iron in Los Angeles. Forty-nine-year-old Young Lee, who is no longer affiliated with Pinkberry, was sentenced to the maximum term Friday. A jury convicted Lee of assault with a deadly weapon last November and the judge declared him to be a significant threat to the community. Prosecutors said Lee confronted the man after the transient flashed a sexually explicit tattoo to several people in Lee's car, including his fiancee. The man was struck twice on the head and suffered a broken arm before witnesses stopped the attack.
RULE TARGETS FOR PROFIT COLLEGES OVER STUDENT DEBT
WASHINGTON (AP) — The for-profit college industry says it will vigorously oppose proposed regulations by the Obama administration designed to protect students at for-profit colleges from amassing huge debt they can't pay off. The regulations would penalize career-oriented programs that produce graduates without the training needed to find a job with a salary that will allow them to pay off their debt. If finalized, the regulations would take effect in 2016. Schools, for-profit or not, that don't comply would lose access to the federal student aid programs. The industry argues that the regulations would have a long-term impact on the nation's ability to address workforce demands and improve the economy.