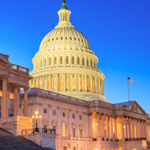 Real Estate Daily News Buzz is designed to give news snippets to readers that our (yet to be award winning) editors thought you could use to start your day. They come from various business perspectives, real estate, government, the Fed, local news, and the stock markets to save you time. Here you will find the headlines and what the news buzz for the day will be.
On Tuesday, the Dow Jones industrial average lost 128.34 points, or 0.7%, to 17,849.08. The S&P 500 fell 6.99 points, or 0.3%, to 2,074.20. The NASDAQ composite edged up 7.93 points, or 0.2%, to 4,937.43.
Benchmark U.S. crude fell 42 cents to close at $43.46 a barrel in New York. Brent crude for May delivery, a benchmark for international oils used by many U.S. refineries, fell 43 cents to close at $53.51 in London. The Brent contract for April delivery expired Monday at $53.44 a barrel. Wholesale gasoline rose 0.1 cent to close at $1.730 a gallon. Heating oil fell 0.5 cent to close at $1.694 a gallon. Natural gas rose 13.9 cents to close at $2.855 per 1,000 cubic feet.
A TUCSON TRADITION – 4TH AVENUE STREET FAIR
There are two Street Fairs per year, one in Spring and one in the Winter. The next Street Fair is March 20, 21, 22, 2015. Hours are 10 am to 6pm (dusk) each day. The Street Fair takes place between Ninth Street and University Blvd. along Fourth Avenue. Click here for a map Free to the public, the Fourth Avenue Street Fair brings together 400+ arts and crafts booths, 35+ food vendors, Main Stage, street musicians, food, jugglers, street performers, the ever so popular Free Kids hands-on-art Pavilion. There is face painting, balloons, demonstrations, sidewalk entertainment and tons of other fun activities. This is Tucson's Largest Arts Venue.
COUCHE-TARDE TO BUY 21 STORES, 151 DEALER SITES IN U.S.
Laval, Canada - Alimentation Couche-Tard Inc. is purchasing 21 stores, 151 dealer fuel supply agreements and five development properties through its Circle K Stores Inc. subsidiary from Cinco J Inc. The 21 stores and development properties are located in Texas, while the 151 dealer fuel supply agreements are located in the Texas, Mississippi and Louisiana. The transaction is anticipated to close by July 19, 2015, and is subject to standard regulatory approvals and closing conditions. The parties have signed a confidentiality agreement precluding the parties from disclosing the purchase price for this acquisition at this time. Available cash dollars will pay for the transaction. These convenience stores operate under the store brands "The Tote" and "Tiger Tote." Couche-Tard plans on buying the land and buildings for 18 locations and would assume or enter into a lease for the three remaining locations. Following the acquisition, all of the stores would be operated under the Circle K brand by Couche-Tard's Southwest Division.
PETsMART, AMAZON LEAD IN CUSTOMER EXPERIENCE SURVEY
Waban, Mass. - PetSmart and Amazon.com deliver the best customer experience in the retail industry. According to the 2015 Temkin Experience Ratings, an annual ranking of companies based on a survey of 10,000 U.S. consumers, PetSmart and Amazon.com tied for the top spot, each scoring 82%, which put them both in fourth place overall out of 293 companies across 20 industries. Walgreens came in a close third with a rating of 81% and a ranking of eighth, while Bed Bath & Beyond, Lowe's, and Costco all earned 79% and tied for 19th place overall. At the other end of the spectrum, RadioShack was at the bottom of the list for the fifth straight year, earning a rating of 63%. Six other retailers earned Temkin Experience Ratings below 70%: Sears, Gap, Best Buy, GameStop, Kmart, and Foot Locker. Overall, the retail industry averaged a 74% rating in the 2015 Temkin Experience Ratings and came in third place out of 20 industries. It was also one of only five industries to improve its rating over the past year, increasing its average by 1.7 percentage points. Foot Locker (+7 points), Dollar General (+6 points), Walgreens (+5 points), and the Bed Bath & Beyond (+5 points) improved the most between 2014 and 2015. True Value (-6 points), Sam's Club (-5 points), and Best Buy (-5 points) declined the most between 2014 and 2015.
US ECOOMY IS LOOKING A BIT PALER, AS FED WEIGHS A RATE HIKE
WASHINGTON (AP) — Just as the Federal Reserve seems to be inching toward an interest rate hike because of the strengthening U.S. job market, its task is getting more complicated: Several key sectors of the economy are flashing some signs of weakness. Housing, manufacturing and consumer spending — the U.S. economy's main driver — have been tepid of late. The pace of home building plunged in February. Factory output is slowing as a rising dollar makes U.S. goods costlier overseas and weakens exports. And retail sales remain sluggish, with Americans spending less at stores and restaurants last month.
IN BATTLE FOR COFFEE POD MARKET, IT'S KEURIG vs. RECYLCABLES
LINCOLN, Calif. (AP) — An environmental battle over U.S. coffee giant Keurig Green Mountain's $5 billion-a-year plastic pods has become so heated that the company's opponents are using galactic comparisons. Keurig, the single-serve coffee industry's leader, produced enough plastic coffee pods last year to circle the earth more than 10 times, according to one analyst's estimate, often cited by Keurig's critics. A YouTube parody depicts aliens that look like Keurig's plastic pods invading Earth.
HUNT BROTHERS RULES RURAL PIZZA MARKET FROM GAS STATIONS
ANDERSONVILLE, Tenn. (AP) — If you're looking for pizza along the Andersonville Highway between the Museum of Appalachia and a mountain lake created by the Tennessee Valley Authority, your best bet may be the same place where you buy your bait and fill up your car. Hunt Brothers Pizza is quietly winning over the rural South by slipping into places big-name pizza chains probably couldn't survive. It has installed its pizza ovens at so many gas stations and convenience stores that it has more U.S. locations than either Domino's or Pizza Hut.
FEDERAL DEBT LIMIT COMES BACK INTO FORCE AT $18.1 TRILLION
WASHINGTON (AP) — After a year with no cap on government borrowing, the federal debt limit has come back into force. The new limit — $18.133 trillion to be exact — was announced by the Treasury Department on Tuesday. Treasury said the government's total borrowing stands $25 million below the new limit. Even before the debt limit went back into effect, Treasury Secretary Jacob Lew began taking a series of moves, such as removing investments from government pension funds, to keep the government operating without breaching the new limit.
US HOME CONSTRUCTION PLUNGES 17% IN FEBRUARY
WASHINGTON (AP) — Construction of new homes plummeted in February, as fierce winter weather froze housing starts in the Northeast and Midwest. The Commerce Department said Tuesday that builders began construction at a seasonally adjusted annual rate of 897,000 homes in February, a steep 17% plunge from January. Housing starts slid 56.5% in the Northeast and 37% in the Midwest, while falling 18.2% in the West and 2.5% in the South.
UNEMPLOYMENT RATE DROPS IN 24 STATES IN JANUARY
WASHINGTON (AP) — Unemployment rates fell in 24 states in January and rose in just eight, the latest evidence that hiring is strong across the country. The Labor Department said Tuesday that jobless rates were unchanged from December in 18 states and in Washington, D.C. North Dakota has the nation's lowest jobless rate, 2.8%, a sign that falling oil prices had yet to cause major layoffs in a state that has benefited from an energy boom. Mississippi and Nevada each had the highest unemployment rate, 7.1%.
MACERICH REBUFFS $16B HOSTILE BID FROM SIMON PROPERTY
SANTA MONICA, Calif. (AP) — Mall operator Macerich has rejected a $16 billion hostile bid from competitor Simon Property Group and adopted a "poison pill" defence to defend against a takeover. Simon Property Group Inc., already the nation's largest mall operator, went hostile earlier this month after saying that Macerich refused to negotiate a deal that would combine two of the largest U.S. mall operators. Indianapolis-based Simon offered $91 per share in cash and stock for each Macerich share. The offer is valued at about $22.4 billion, counting Macerich debt.
UK, DRUGMAKERS ESTABLISH $100M ALZHEIMER'S VENTURE FUND
TRENTON, N.J. (AP) — Major drugmakers, the British government and a top Alzheimer's research charity are pooling more than $100 million to create a global fund to accelerate efforts to find a treatment or even a cure for the mind-robbing disease within a decade. The new Dementia Discovery Fund will function like a venture capital fund. It will identify promising laboratory discoveries in Alzheimer's disease and other forms of dementia, then distribute money to cover costs for the steps needed to prepare for and then begin the first tests in patients — what's called translational research.
CAESARS DISSOLVES DEALS WITH KANSAS CITY CHIEFS, OTHERS
LAS VEGAS (AP) — A bankruptcy judge has allowed an arm of casino giant Caesars Entertainment Corp. to tear up contracts it had with the Kansas City Chiefs, a hotel in Louisiana and an audio company as it looks to shed millions of dollars of costs. The deals involved renting a suite at the football team's stadium sometimes used as a perk for its gambling customers, buying a guaranteed block of rooms each month at the Springhill Suites next to the company's Louisiana Downs Racetrack and Casino for its patrons and selling promotional space to Monster Inc. to market its audio products at a Britney Spears show at Planet Hollywood.
DESCENDANT OF COMPANY FOUNDER PUT IN CHARGE OF OLD FORESTER
LOUISVILLE, Ky. (AP) — Liquor producer Brown-Forman Corp. is putting a descendant of its founder in charge of its original whiskey, the latest sign that it intends to rejuvenate the long-struggling Old Forester bourbon brand. Campbell Brown — a fifth-generation descendant of company founder George Garvin Brown — is being promoted to the new position of president of Old Forester, effective May 1, the company said Tuesday. Campbell Brown, among 11 fifth-generation Brown family members currently working for the company, takes over Old Forester as sales have started climbing after years of decline. Last year, the company announced plans to build a downtown Louisville distillery to produce Old Forester.
THE LATEST WAY TO PAY SOMEONE FROM YOUR PHONE: FACEBOOK
NEW YORK (AP) — Facebook's Messenger app will soon let you send your friends money, the latest in a crowded field of services aimed at an increasingly wireless and cashless generation. Services including PayPal, its Venmo unit and the disappearing-photo app Snapchat let you beam money to friends and family using smartphones linked to bank accounts or credit cards. Facebook's entry, announced Tuesday, is free, works with debit cards and is available on Apple and Android mobile devices and on desktop computers. The world's largest social network will process the payments and emphasized the service's security features.
E-SIGNATURE, MOBILE TOOL IN ADOBE PDF SUBSCRIPTION SERVICE
NEW YORK (AP) — Adobe, the company behind the ubiquitous PDF format for documents, is touting electronic-signature and mobile capabilities in a new subscription package aimed at helping individuals and businesses manage their documents. Tuesday's announcement of Acrobat DC and Adobe Document Cloud comes as people have more options for creating their own PDF documents. Besides free or cheap software available from third parties, many browsers including Google's Chrome now come with that capability built-in. Before, people had to buy Adobe's Acrobat software for hundreds of dollars. (The company's Acrobat Reader is free, but can be used only to read PDF documents, not create them.)
GOP SAYS OBAMA AIDES MEDDLED IN 'NET NEUTRALITY'
WASHINGTON (AP) — Congressional Republicans on Tuesday accused the Federal Communications Commission of bowing to White House pressure on its "net neutrality" decision, which has angered the nation's cable and wireless giants. They said the agency's inspector general has opened an investigation into whether the FCC had violated any rules. Samples of 1,600 pages of emails and other documents released by the House Oversight and Government Reform Committee — while falling short of any blatant impropriety — raise questions about whether senior Obama aides went to unusual lengths to engage independent regulators on a popular issue, and if the FCC gave these aides too much access to internal deliberations while shutting out Congress.
TUCSON DEPUTY CITY MANAGER ACCEPTS JOB IN DALLAS
TUCSON - Deputy City Manager Kelly Gottschalk has been hired as the new executive director for the Dallas Police and Fire Pension System (DPFP). She will have the overall responsibility for DPFP's administration, operations and investments. Gottschalk is expected to begin her new position on or about April 15. "I have enjoyed my time with the City and wish the best of success to the City as it moves forward," she said. Interim City Manager Martha Durkin praised Gottschalk for her service to Tucson. "Kelly's experience and leadership have guided our organization through some of our most difficult financial times, and her value is clearly demonstrated by this terrific opportunity," Durkin told NewsNet. Read the DPFP news release: https://bit.ly/1MHr4LL
VOTER-APPROVED ROAD IMPROVEMENTS CONTINUE WEDNESDAY
TUCSON - Beginning Wednesday, crews from Sunland Asphalt, under contract with the City of Tucson Department of Transportation (TDOT), will begin work to improve the pavement conditions on Flowing Wells Road, between Roger Road and Miracle Mile. Crews will begin the project by lowering covers for manholes and water valves. Starting Thursday, crews will begin milling (removing asphalt) and repaving Flowing Wells Road. The paving work is scheduled to be finished by April 1. The road work will take place from 7 a.m. to 6 p.m. each day. The project is part of the five-year, $100 million Road Recovery street bond program. Read the TDOT news release: https://1.usa.gov/1FwglBs Road Recovery: https://1.usa.gov/1lxdFvK Bond Oversight Commission Annual Report: https://1.usa.gov/1gpTI1N