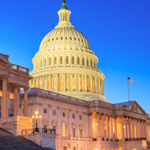 Real Estate Daily News Buzz is designed to give news snippets to readers that our (yet to be award winning) editors thought you could use to start your day. They come from various business perspectives, real estate, government, the Fed, local news, and the stock markets to save you time. Here you will find the headlines and what the news buzz for the day will be. The U.S. stock market finished slightly lower on Wednesday, adding to its losses so far this year. A survey on hiring did little to ease uncertainty about the health of the economy.
Tuesday, the Dow Jones industrial average gained 91.19 points, or 0.6%, to close at 16,367.88. The S&P 500 rose 8.18 points, or 0.4%, to 1,865.62. The NASDAQ composite gained 7.88 points, or 0.2%, to 4,234.27. Benchmark oil for May delivery fell 41 cents to close at $99.19 in midday trading in New York.
WILL ZILLOW MAKE JUMP TO CRE?
During an event put on by the Portland Business Journal Tuesday, a commercial real estate broker asked Zillow CEO Spencer Rascoff when the company planned to move into providing information on commercial properties, according to a report by the Oregonian. Rascoff said that the company has heard the same thing from "dozens" of other brokers and leaders in the commercial real estate industry, but Zillow isn't making any promises about whether it would move into the market. Still, the encouragement is a far cry from Zillow's usual reception among real estate agents. Rascoff said he has to "convince people we're friend, not foe," in the residential real estate industry. The difference between the two markets is one of control. LoopNet, which bills itself as the "largest commercial real estate listing service online," has a massive amount of control over the display and marketing of commercial listings. That's a far cry from residential real estate agents, who often prefer to work with local multiple listing services. Zillow entering the commercial market could put new competitive pressure on LoopNet, and give commercial agents greater control over their listings. There's a chance Zillow would be interested in moving into the market, considering that CoStar, LoopNet's parent company, recently entered into an agreement to buy Apartments.com, which would put it in closer competition with Zillow.
DISNEY'S PURCHASE OF MAKER STUDIOS A BOON FOR LA STARTUPS
LOS ANGELES (AP) -- Disney's $500 million purchase of YouTube video producer Maker Studios is a sign that the entertainment industry's content and technology startups are coming of age and proving to be as valuable to Hollywood as app makers are to the giants of Silicon Valley. The deal announced Monday also signals Hollywood's new openness to technological innovation, an acknowledgement that media giants don't have all the answers. The acquisition comes a month after The Walt Disney Co. launched a technology startup incubator called Disney Accelerator, which promises to seed 10 companies with $120,000 each to develop ideas that'll have a big impact on entertainment and technology. Disney's purchase price — which could hit $950 million if Maker hits performance targets — also validates the increasing value of so-called "multichannel networks." Those are the mini media empires that provide funding and support to video creators while taking a cut of ad revenue generated from views on YouTube.
RISKY IPO SEEKS NEW WAY TO TRADE STAR ATHLETES
SAN FRANCISCO (AP) -- Professional athletes frequently get traded, but San Francisco 49er Vernon Davis is about to be the first ever to be traded like a stock. Davis is serving as the litmus test for a risky concept: Whether sports stars should be treated like public companies, whose moneymaking potential can be bought and sold on an exchange by ordinary investors. Fantex Inc. plans to operate the exchange and will orchestrate Davis' IPO after getting regulatory approval from the Securities and Exchange Commission. The deal requires Fantex to pay Davis $4 million in exchange for 10 percent of his future earnings, including some of his off-field income. To cover Davis' fee, Fantex seeks to sell 421,100 shares of stock at $10 apiece. The company hopes to complete the offering in the next few weeks.
TOYOTA CASE SHOWS IT'S HARD TO PROSECUTE EXECS
WASHINGTON (AP) -- Efforts to conceal the extent of dangerous car defects at Toyota Motor Corp. were so pervasive, prosecutors say, that an exasperated employee at one point warned that "someone will go to jail if lies are repeatedly told." Yet no one has gone to jail, nor is likely to. The Justice Department last week socked the car company with a $1.2 billion penalty but brought no criminal charges against individual executives, an unsatisfying resolution for consumer activists who say prison is the best deterrence for corporate malfeasance. But prosecutors say they had little choice, in part because of constraints with evidence and the challenge of gathering testimony and information from witnesses outside the United States.
CONSUMER CONFIDENCE REBOUNDS IN SIGN OF OPTIMISM
WASHINGTON (AP) -- U.S. consumer confidence has rebounded to the highest reading in six years, providing a further sign that the economy's prospects should brighten with warmer weather. The Conference Board said Tuesday that its confidence index rose to 82.3 this month from a February reading of 78.3. It was the strongest reading since the index stood at 87.3 in January 2008, just as the Great Recession was beginning. Conference Board economist Lynn Franco said consumers are moderately more upbeat about future job prospects and the overall economy, though less optimistic about income growth. Consumer confidence is closely watched because consumer spending accounts for about 70 percent of economic activity.
COAST GUARD REOPENS HOUSTON CHANNEL AFTER WEEKEND OIL SPILL
GALVESTON, Texas (AP) -- The Coast Guard partially reopened one of the nation's busiest seaports to ship traffic Tuesday, three days after a collision between a barge and a ship spilled up to 170,000 gallons of tar-like oil into the waters south of Houston. Authorities said ships were being allowed through the Houston Ship Channel after their assessment teams deemed it was clear enough for passage. More than 100 ships on both sides of the channel were awaiting the reopening. The oil spill happened Saturday, when a barge carrying 900,000 gallons collided with a ship, leading to the closure of one of the nation's busiest seaports. Traffic through the channel includes ships serving refineries key to American oil production.
JP MORGAN'S 'MR FIX-IT' IS THE LATEST DEPARTURE
NEW YORK (AP) -- JPMorgan Chase is losing another high-ranking executive, this time one who had been considered a possible successor to CEO Jamie Dimon. Michael Cavanagh, co-CEO of the company's corporate and investment bank, is joining The Carlyle Group to become co-president and co-chief operating officer. Cavanagh, 48, joined the global bank in 2004 and helped guide it through the financial crises that washed over Wall Street years later. Several other top executives have departed from JPMorgan recently. Charlie Scharf left in 2011 to run JPMorgan's private equity arm Equity Partners, and is now CEO of Visa. Heidi Miller left at the same time after running the company's international operations. Jes Staley, another potential CEO, left last year for BlueMountain Capital. And co-chief operating officer Frank Bisignano left in 2013.
FCC: THOUSANDS OPF HOTELS DON'T OFFER DIRECT 911
DALLAS (AP) -- Tens of thousands of hotels don't allow guests to directly reach emergency services when they dial 911, according to a national survey taken after a 9-year-old girl couldn't call for help while her mother was being stabbed to death in a Texas motel. The incident spurred a petition demanding hotels and motels be required to enable the direct dialing of 911. Many hotels require callers to dial "9'' first or have some other system, such as calling first to the front desk, which advocates say can lead to panic and confusion in an emergency. The American Hotel & Lodging Association survey found that about 45 percent of franchised hotels and motels and 32 percent of independent hotels have direct 911 dialing.
GROUP WANTS CITY ID CARDS TO PROTECT UNDOCUMENTED IMMIGRANTS
TUCSON - The Protection Network Coalition in Tucson wants to issue undocumented immigrants City identification cards to prevent immigration investigations and provide other benefits. Proponents say the effort is modeled after a similar program in Oakland. Under the plan, the Tucson ID could be used as a bus pass, in health clinics, or even as a bank card. It also would be recognized by all City services including law enforcement, meaning Tucson Police would not have to call immigration enforcement in specific situations. Tucson City Council Member Regina Romero says the cards would be great for the economy, but she says Pima County would be a better choice to run the program, since it would be able to cover more people and services. Opponents of the card say it amounts to amnesty for undocumented immigrants.
REID PARK ZOO WELCOMES "Hasani" THE NEW OTTER
TUCSON - "Hasani," a male African spotted-necked otter, came to the Reid Park Zoo from the Toledo Zoo on Feb. 20, but only went on exhibit last week. The one-year-old is easily distinguishable from female "Pfeiffer" by his white upper lip. Zoo officials say Hasani and Pfeiffer have become fast friends, and can be seen swimming and playing together on exhibit each day.
Meet Hasani: https://bit.ly/1dnhwIm
Reid Park Zoo: https://bit.ly/1dJgCDh