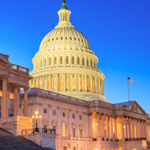 Real Estate Daily News Buzz is designed to give news snippets to readers that our (yet to be award winning) editors thought you could use to start your day. They come from various business perspectives, real estate, government, the Fed, local news, and the stock markets to save you time. Here you will find the headlines and what the news buzz for the day will be.
Monday, the Dow Jones industrial average gained 263.65 points, or 1.5%, to 17,976.31. The Standard & Poor's 500 index added 25.22 points, or 1.2%, to 2,086.24. The NASDAQ composite rose 56.22 points, or 1.2%, to 4,947.44.
U.S. oil fell 19 cents to $48.68 a barrel. Brent crude, a benchmark for many international oils imported by U.S. refineries, slipped 12 cents to $56.29. Wholesale gasoline was unchanged at $1.80 a gallon. Heating oil was unchanged at $1.73 a gallon. Natural gas rose 0.5 cent to $2.644 per 1,000 cubic feet.
CITY OF TUCSON NEW IMPACT FEE CALCULATOR (TUCSON) - As of December 2014 the City of Tucson has implemented new impact fees including Tenant Improvements ("TI") for all commercial and residential construction. We have written already on how these new fees are unexplainably high. Take a couple minutes and play with the Impact fee calculator that is on the link below to see what is in-store for future TI projects. For example, for a 1,500 SF Retail/Commercial TI the impact fee will be $7,247.00 until 06/30/16 when it will then increase to $10,585.00. For Impact fee calculator click here: https://www.tucsonaz.gov/pdsd/development-impact-fees
RETAILERS RAMPING UP EXPANSION – (New York) -- From extreme-value discounters to c-store operators, retailers across the board are expanding their brick-and-mortar portfolios in 2015. Here's a quick review:
* Dollar General will open 730 new stores and remodel 875 existing locations.
* DSW Inc. will open 35 stores, including locations in at least 12 new markets.
* Express is ramping up its new outlet format with 30 locations.
* Tween and teen fave Five Below Inc. confirmed plans to open 70 stores this year, up from 62 in 2014.
* Hibbett Sports will open 80 to 85 stores, and expand 10 to 15 existing locations.
*Mattress Firm plans to open 200 to 220 new stores.
* Off-pricer Ross Stores is adding 90 stores, with 70 Ross Dress for Less and 20 dd's Discounts.
* Convenience store operator Sheetz will open 30 stores.  The family-owned company is also testing a 15,000-sq.-ft. grocery store and café concept aimed at college students in Morgantown, West Virginia.
* Ulta Beauty continues on the fast-track, with 100 new locations planned.
* Game Stop plans to open 350 to 550 stores in its technology brands segment, while closing some 200 of its 6,000 Game Stop locations in 2015
CONTRACTS TO BUY US HOMES CLIMB TO 20-MONTH HIGH (WASHINGTON) — More Americans signed contracts to buy homes in February, evidence that the spring buying season could open strong after sluggish sales for much of the winter. The National Association of Realtors said Monday that its seasonally adjusted pending home sales index climbed 3.1% to 106.9 last month, the highest reading since June 2013. Buying activity jumped in the Midwest and West, while dipping slightly in the Northeast and South. The gains suggest that housing should overcome the recent hurdles of freezing weather and blistering snowstorms, as both buyers and potentially sellers return to the market.
SOMETHING NEW UNDER THE SUN - (Dallas) - There's something new under the sun in the better-burger category, and it's as simple as digging out the bun. The first Dugg Burger opened last month in Dallas under the ownership of industry veterans Jeff Braunstein, Martin Hennessy, Jeremy Samson, and Scott Spence. Spence, who previously held senior marketing positions at Taco Bell and Church's Chicken, says Dugg Burger's method of hollowing out buns to make extra room for toppings was born out of efficiency. This sense of intuitive simplicity is present in the rest of Dugg Burger's small menu, where the only dessert item is a bread pudding made from the buns' carvings. Not only does this creative recycling save Dugg in food costs, Spence says, but customers also like the idea of every ingredient going to use.
GDP GROWS 2.2% IN Q4, UP FOR 2014 - Economic growth in the U.S. slowed to 2.2% in the fourth quarter as previously reported, and was not revised up to 2.4% as many economists predicted based on Q3's huge 5% gain. For 2014 as a whole, real Gross Domestic Product increased 2.4% from 2.2% in 2013, according to the latest report from the Commerce Department. TD Bank Group economist Thomas Feltmate says it's what he expected, "There were no surprises in this report, with the headline number remaining unchanged relative to the BEA's second fourth quarter estimate of real GDP. Having said that, our current tracking has real GDP growth slowing to 1.7% (annualized) in the first quarter of this year, but nonetheless still averaging 3.0% for the year as a whole - the strongest annual pace in a decade." Manufacturers struggled in Q4 with the strong dollar pressuring exports. The dollar gained 7.8% in the second half of 2014 against the currencies of main trading partners. That pressure has continued through the first three months of 2015, but the summer months could bring some change.
INVENTORIES DOWN Q4 .10% Inventories were down in Q4 0.10% and restocking has been slow, something Feltmate says he expects to continue, "Business investment, particularly in the oil and gas sector, will struggle over the first half of this year, as the impact of lower oil prices starts to filter through to the capital investment side. Moreover, weak global demand alongside a heighten dollar will help to depress export activity, while the latter is likely to support domestic imports. Overall, we expect net exports to be a small drag on GDP growth for 2015" Consumer spending, the largest component of economic activity, was revised up for the fourth quarter to 4.4% from 4.2%. The fastest rate of growth since 2006. That number has slowed to start 2015, but Feltmate says it can be explained, "a large portion of the weakness can be attributed to both bad weather and price effects stemming from lower gasoline prices. This has come at the a time when we have also started to see some rotation away from goods-related consumption towards more service-based consumption -  a component not well captured in retail sales data, but by far the largest contributor to spending activity. With the labor market continuing to strengthen, personal income rising at its fastest pace in over two-years and interest rates not far from 2013 levels, this is not the time to rule the American consumer out." Corporate profits fell 1.4% quarter-over-quarter, erasing almost half of Q3's 3.1% gain. As a whole, 2014 saw corporate profits fall 1.8% after 2013's jump of 4.2%. Follow this link to see the complete fourth quarter GDP report from the Commerce Department's Bureau of Economic Analysis.
CONSUMER CONFIDENCE REMAINS STRONG IN MARCH (Michigan) Consumer confidence remained strong in March, coming in much better than forecasts riding a strong jobs market and lower fuel costs. The index report from the University of Michigan showed sentiment at 93 for March, down from 94.5 in February, but above analysts who predicted a 91. Despite the drop, it rounds out the best quarter since 2004's Q3. Much of the fall is attributed to lower income households hit with higher utility costs from the harsh winter. Households in the middle and higher income brackets saw an increase in confidence. Looking ahead, those surveyed expect the Fed to raise the interest rate sometime this year, but don't expect the hike to affect their credit buying.
RADIO SHACK CREDITORS BACK STANDARD GENERAL - (Fort Worth, Texas) – RadioShack is reportedly asking a bankruptcy court to approve a roughly $160 million bid from Standard General LP that would keep 1,743 stores of the retailer's roughly 4,000 stores open. According to the Wall Street Journal, the Standard General bid also the backing of the official committee of RadioShack's unsecured creditors. However, Salus Capital Partners, which clams it did not get a fair chance to make a bid during the RadioShack bankruptcy auction earlier this month, opposes approval of the Standard General bid and wants bidding reopened. Salus Capital also said the Standard General bid is risky because much of its financing is based on Standard General forgiving RadioShack for debt it is owed.
LATE AUDITS HALT TRADING IN MORGAN STANLEY STOCKS –(WASHINGTON AP) — Two major companies in a prominent $1.4 billion Asia investment fund managed by New York banking giant Morgan Stanley unexpectedly told securities regulators they will not file their financial statements on time and froze trading in their stocks, actions generally considered to be cause for concern. The publicly traded companies, Tianhe Chemicals Group Ltd. and Sihuan Pharmaceutical Holdings Group Ltd., separately announced late last week that they would be unable to meet Hong Kong Stock Exchange deadlines because auditors have not yet signed off on their financials. Both companies pledged to co-operate with the auditors.
UNITED HEALTH BULKS UP FOR PRESCRIPTION DRUG COST BATTLE
The nation's largest health insurer, UnitedHealth, will muscle up for its fight against rising prescription drug costs by spending more than $12 billion to buy pharmacy benefits manager Catamaran Corp. Pharmacy benefits managers, or PBMs, help negotiate the prices that customers pay for prescription drugs. They are seen as a key component in the push to contain soaring costs from specialty drugs, complex medicines that can represent treatment breakthroughs but often at a much higher price than other drugs. Rising costs from these drugs are expected to affect more patients as use of the treatments grows and coverage for them shrinks.
BERNANKE REJECTS CHARGE OF FED 'THROWING SENIORS UNDER THE BUS'
(WASHINGTON AP) — Ben Bernanke no longer leads the Federal Reserve, but he's hardly letting up in his defense of the ultra-low-rate policies he engineered — and his successor, Janet Yellen, has continued. In his first post as a new blogger Monday, Bernanke struck back at critics who he said had charged the Bernanke Fed with, among other things, "throwing seniors under the bus" by keeping rates too low for too long. He also disputed accusations that the Fed is still distorting financial markets and investment decisions by keeping rates "artificially low." Both criticisms, Bernanke wrote in "Ben Bernanke's Blog," reflect a misunderstanding of economic reality.
BUSINESS FORECASTERS BOOST 2-YEAR OUTLOOK FOR US ECONOMY A business economics group has boosted its outlook for U.S. economic improvement this year and next, particularly for job growth. The March report from the National Association for Business Economics forecasts more hiring, a lower unemployment rate, a lower inflation rate and more growth in consumer spending in 2015, compared to the group's forecast in December 2014. The report, released early Monday, also predicts more investment by businesses in both equipment and intellectual property, as well as modest growth in stock prices.
CENTURY-OLD NYC MATZO FACTORY FACES A HIGH-TECH FUTURE (NEW YORK AP) — The last Passover matzos have rolled out of a century-old bakery on Manhattan's Lower East Side — a neighborhood that's been dubbed the "Jewish Plymouth Rock." The Streit's factory is the oldest in the nation still churning out the unleavened flatbread that's essential for Jewish holidays. About 2.5 million pounds of matzos were baked for April's Passover holiday and distributed worldwide. Streit's is planning to shut down its 9-decade-old ovens by year's end and move to a 21st-century computerized plant somewhere in the New York area. The contract has yet to be signed.
McDONALD'S TO TEST ALL-DAY BREAKFAST BEGINNING IN APRIL (NEW YORK AP) — A McMuffin for dinner? It could happen, as McDonald's plans to test an all-day breakfast at some locations in the San Diego area starting next month. The company said in a statement that the test is in response to customers who have said they'd like to eat breakfast foods outside the typical morning hours that they are served. The world's largest restaurant chain said the test will include a partial menu and feature some of McDonald's breakfast sandwiches and hash browns. The company didn't say which sandwiches would make the cut.