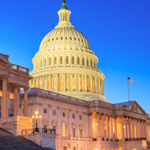 Real Estate Daily News Buzz is designed to give news snippets to readers that our (yet to be award winning) editors thought you could use to start your day. They come from various business perspectives, real estate, government, the Fed, local news, and the stock markets to save you time. Here you will find the headlines and what the news buzz for the day will be.
Monday, the Dow Jones industrial average added 20.55 points, or 0.1%, to end at 16,511.86. The S&P 500 index gained 7.22 points, or 0.4%, to close at 1,885.08. The NASDAQ composite index rose 35.23 points, or 0.9%, to finish at 4,125.82. Benchmark U.S. crude for June delivery fell 59 cents to $102.61 a barrel on the New York Mercantile Exchange
ASTRA ZENECA REJECTS $119 BILLION OFFER FROM PFIZER
LONDON (AP) — AstraZeneca on Monday rejected a $119 billion takeover offer from U.S. drugmaker Pfizer. Pfizer, which is the world's second-biggest drugmaker by revenue, has been courting No. 8 AstraZeneca since January, arguing their businesses are complementary. On Sunday, it raised its stock-and-cash offer by 15 per cent to $118.8 billion, or 70.73 billion pounds. That would be the richest acquisition ever among drugmakers and the third-biggest in any industry, according to figures from research firm Dealogic. AstraZeneca didn't take long to reject the new offer, its board arguing Pfizer is making "an opportunistic attempt to acquire a transformed AstraZeneca, without reflecting the value of its exciting pipeline" of experimental drugs.
AT&T AIMS FOR TV'S FUTURE WITH $48.5B DIRECT TV DEAL
LOS ANGELES (AP) — AT&T Inc. said it would buy DirecTV for $48.5 billion in cash and stock, in a deal that would prime itself for the age of Internet-delivered video. While DirecTV doesn't help the telecom company compete in the online video space immediately, cost savings from the merger and the extra cash flow will improve its ability to compete with the cable giant that would be formed by Comcast Corp.'s proposed takeover of Time Warner Cable. The combined AT&T-DirecTV would serve 26 million customers, making it the second-largest pay TV operator behind a combined Comcast-Time Warner Cable, which would serve 30 million under a $45 billion deal proposed in February.
US CHARGES CHINESE OFFICIALS IN CYBERSPYING CASE
WASHINGTON (AP) — The United States announced on Monday unprecedented cyber espionage charges against five Chinese military officials accused of hacking into U.S. companies to gain trade secrets. The hackers targeted big-name makers of nuclear and solar technology, stealing confidential business information, sensitive trade secrets and internal communications for competitive advantage, according to a grand jury indictment. The alleged targets are Alcoa World Alumina, Westinghouse Electric Co., Allegheny Technologies, U.S. Steel Corp., the United Steelworkers Union and SolarWorld. The charges dramatize a longtime Obama administration goal to prosecute state-sponsored cyber threats, which U.S. officials say they have grappled with for years. A recent government report said that more than 40 Pentagon weapons programs and nearly 30 other defence technologies have been compromised by cyber intrusions from China.
TEMPORARY JOBS ON RISE IN TODAY'S SHIFTING ECONOMY
WASHINGTON (AP) — While the U.S. economy has improved since the Great Recession ended five years ago, part-time and "contract" workers are filling many of the new jobs. Contract workers made up less than half of one per cent of all U.S. employment in the 1980s but now account for 2.3 per cent. Economists predict contract workers will play a larger role in the years ahead. They are a diverse army of laborers, ranging from janitors, security officers, home-care and food service-workers to computer programmers, freelance photographers and illustrators. Labor leaders and many economists worry. Contract workers have less job security and don't contribute to the economy through spending as much as permanent, full-time workers. Nor do they have the same job protections.
CREDIT SUISSE CHARGED IN TAX EVASION CASE
WASHINGTON (AP) — The Justice Department on Monday charged Credit Suisse AG with helping wealthy Americans avoid paying taxes through offshore accounts, and a person familiar with the matter said the European bank has agreed to pay about $2.6 billion in penalties. The conspiracy charge was filed in a criminal information, which is a charging document that can only be filed with a defendant's consent and which typically signals a guilty plea. The penalties will be paid to the Justice Department and to regulators, according to a person spoke on condition of anonymity because the guilty plea had not yet been announced.
CEO OF CHINA DRUGMAKER JUMPS TO DEATH AMID PROBE
BEIJING (AP) — A Chinese drug company says its chief executive has jumped to his death, amid reports that he was under investigation for taking bribes. Sanjing Pharmaceutical Co. said Monday that Liu Zhanbin jumped from a third-floor bathroom window in a hospital where he was receiving medical treatment while being accompanied by court guards. The company has appointed an interim CEO and said that Liu's death has no impact on its operations. The government's China News Service and the Communist Party newspaper People's Daily said Liu was under investigation on suspicion of taking bribes. The Chinese government has launched a sweeping investigation of drug companies as part of efforts to improve health care and rein in drug prices.
SUPREME COURT REVIVIES 'RAGING BULL' LAWSUIT
WASHINGTON (AP) — The Supreme Court ruled Monday that a lawsuit over the 1980 Oscar-winning movie "Raging Bull" can go forward, a decision that could open studios to more claims from people seeking a share of profits from classic films and shows. Paula Petrella, daughter of the late screenwriter Frank Petrella, filed the case against Metro-Goldwyn-Mayer in 2009, claiming an interest in the film. Petrella's father collaborated with boxer Jake LaMotta on a book and two screenplays, which inspired the movie. The elder Petrella died in 1981 and the copyrights passed to his daughter. She sued seeking royalties, but a federal judge said she waited too long and a court of appeals later agreed. The Supreme Court reversed that ruling, giving Petrella a chance to resurrect her lawsuit.
FBI: BLACK SHADES INFECTED HALF MILLION COMPUTERS
NEW YORK (AP) — Authorities say more than a half-million computers in over 100 countries were infected by sophisticated malware that lets cybercriminals remotely hijack a computer and its webcam. The announcement came as charges were announced Monday against nearly 100 people worldwide. Authorities said 97 people suspected of using or distributing the malicious software called BlackShades have been arrested in 16 countries, including the software's owner, a 24-year-old Swedish man. The malware lets hackers steal personal information, intercept keystrokes and hijack webcams to secretly record computer users. BlackShades also can be used to encrypt and lock computer data files, forcing people to pay a ransom to regain access.
GOOGLE BUYS CORPORATE MOBILE DEVICE MANAGER DIVIDE
SAN FRANCISCO (AP) — Google has bought Divide, a startup that helps companies manage the mobile devices that employees are increasingly relying upon to get their work done. Financial terms of the acquisition announced Monday were not disclosed. The deal is part of Google's effort to widen corporate usage of smartphones and tablets running on its mobile operating system, Android. Google is counting on Divide's technology to make companies feel more comfortable about allowing their employees to use Android devices for business email and other on-the-job tasks involving sensitive information.
HIGH GAS LEVELS APPARENTLY IGNORED AT TURKISH MINE
SOMA, Turkey (AP) — Sensors noted high levels of toxic gas inside a coal mine days before the disaster that killed 301 workers in Turkey but company officials took no action, Turkish news reports said Monday. Prosecutors, meanwhile, formally arrested two more people for the devastating mine fire in the western town of Soma, raising the number of suspects facing charges of negligent death to five. Those detained included executives and supervisors at mine owner Soma Komur Isletmeleri A.S., prosecutors say. Chief prosecutor Bekir Sahiner said 25 people were initially detained as part of the probe, but several were released without charges while eight others were released but could be charged later. Authorities were still questioning others, including the company's CEO, Can Gurkan, the state-run Anadolu Agency reported.
DAY AT DISNEYLAND NOW $96
ANAHEIM, Calif. (AP) — The price of a ticket at Disneyland is creeping closer to triple-digits. A single-day ticket for either Disneyland Park or Disney California Adventure Park is now $96 for those 10 and up. The $4 hike went into effect Sunday and is about the same as previous boosts, which usually happen about once a year. Single-day ticket prices have more than doubled since 2003. The cost for annual passes went up too. A Disneyland statement says the price hikes were brought on by a variety of factors, but the tickets represent a great value given the breadth and quality of attractions and entertainment at the parks.