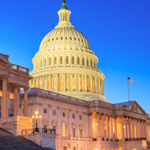 Real Estate Daily News Buzz is designed to give news snippets to readers that our (yet to be award winning) editors thought you could use to start your day. They come from various business perspectives, real estate, government, the Fed, local news, and the stock markets to save you time. Here you will find the headlines and what the news buzz for the day will be.
Friday, the Dow Jones Industrial average rose 63 points, or 0.4%, to 16,606. The S&P 500 gained eight points, or 0.4, to close at 1,900. The NASDAQ composite added 31 points, or 0.8%, to 4,185. Benchmark U.S. crude for July delivery gained 61 cents to $104.35 a barrel on the New York Mercantile Exchange.
S&P 500 CLOSES ABOVE 1,900 FOR THE FIRST TIME
Call it the Great Slog. Stocks are bumbling along this year after a gangbuster 2013. The upward grind is underscored by the Standard & Poor's 500 index, which closed above 1,900 for the first time on Friday and is up 2.8% for the year. That gain compares with a 16% increase over the same period last year. Other major indexes haven't fared any better. The Dow Jones industrial average and the NASDAQ composite are barely in positive territory for 2014. The stock market's five-year bull run is pausing. Economic growth has fallen short of expectations, barely expanding in the first quarter after a strong finish to 2013. Investors are being more cautious while they wait for compelling evidence that growth will continue.
WALMART TO LAY OFF 750 WORKERS IN CANADA
TORONTO – Walmart Canada has confirmed it laid off hundreds of employees across the country earlier this month in a move to rework its management structure. The Arkansas-based retailer said it eliminated 750 jobs — which is says represented less than one per cent of staff — after testing a new management structure in select stores. As part of the changes, Walmart Canada (NYSE:WMT) says 1,300 associates were promoted to more senior roles and about 200 store managers were added. "The new management structure makes more of our associates available during peak shopping periods when our customers need us the most," Walmart spokesman Alex Roberton said in an emailed statement on Monday. He added that the change "gives our associates greater access to their managers for their ongoing career development." Walmart entered Canada 20 years ago with the acquisition of 122 Woolco stores and since then the company has more than tripled in size. In 2012, it announced an expansion plan that was valued at $750 million.
PFIZER NIXES TAKEOVER BID FOR RIVAL ASTRA ZENECA AFTER $119B OFFER REJECTED
Pfizer said Monday that it does not intend to make a takeover offer for British drugmaker AstraZeneca, pulling the plug for now on what would have been the largest deal in the industry's history. The announcement came a week after AstraZeneca's board rejected a $119 billion buyout proposal from Pfizer, the world's second-biggest drugmaker by revenue. The decision ends a bid that had raised concerns about the prospect of job cuts, facility closings and losing science leadership in the U.K. , where London-based AstraZeneca is the second-biggest drugmaker behind GlaxoSmithKline PLC. Because Pfizer still needs to find new avenues to grow, some analysts think the halt means only a temporary lull. Pfizer had until 5 p.m. local time in London on Monday to extend a firm offer for AstraZeneca or declare its intent not to do so. Under U.K. law, Pfizer now cannot make another offer for six months, although the company can do so as soon as 90 days if AstraZeneca invites another offer. Pfizer, the maker of Lipitor and Viagra, has been courting No. 8 AstraZeneca since January, saying their businesses would be stronger together. Last week, it raised its stock-and-cash offer for a third time this year, to $93 per share. But AstraZeneca rejected the bid just hours later, saying it undervalued the company, which has promising new drugs in the pipeline.
VISA, MASTER CARD RENEW PUSH FOR CHIP CARDS
NEW YORK (AP) — Visa and MasterCard are renewing a push to speed the adoption of microchips into U.S. credit and debit cards in the wake of recent high-profile data breaches, including this week's revelation that hackers stole consumer data from eBay's computer systems. Card processing companies argue that a move away from the black magnetic strips on the backs of credit cards would eliminate a substantial amount of U.S. credit card fraud. They say it's time to offer U.S. consumers the greater protections microchips provide by joining Canada, Mexico and most of Western Europe in using cards with the more advanced technology.
WHAT U.S. SHOPPING WILL LOOK LIKE IN THE FUTURE
NEW YORK (AP) — When it comes to shopping, more Americans are skipping the stores and pulling out their smartphones and tablets. Still, there's more on the horizon for shopping than just point-and-clicking. No one thinks physical stores are going away permanently. But because of the frenetic pace of advances in technology and online shopping, the stores that remain will likely offer amenities and services that are more about experiences and less about selling a product. Think: Apple Inc.'s stores. Among the things industry watchers are envisioning are holograms in dressing rooms that will allow shoppers to try on clothes without getting undressed. Their homes will be equipped with smart technology that will order light bulbs before they go dark. And they'll be able to print out a full version of coffee cups and other products using 3-D technology in stores.
BIG PLANS IN WORKS FOR NYC's GRITTY 'WILD WEST'
NEW YORK (AP) — It was once a gritty stretch of Manhattan known for rail yards, warehouses and aging industrial buildings, so desolate it was dubbed "The Wild, Wild West." Now, one of the nation's biggest private construction projects is transforming a stretch of Manhattan's West Side into a cluster of 20 new buildings — 17 of them high-rises — so tightly packed that it has earned a new, not always complimentary, nickname: "Hong Kong on the Hudson." This development and the adjacent $4.5 billion Manhattan West complex comprise the city's most ambitious private real estate ventures since Rockefeller Center went up in the 1930s.
REYNOLDS EXPANDING E-CIGARETTE PRODUCTION
RICHMOND, Va. (AP) — Reynolds American Inc. is expanding its Tobaccoville, North Carolina, manufacturing complex as it plans national distribution of its Vuse brand electronic cigarette this summer, the company said Friday. The owner of nation's second-biggest tobacco company did not disclose the costs related to the ramp-up, which will include a multi-million dollar investment for high-speed manufacturing equipment, for competitive reasons but said the move would create more than 200 jobs over the next four years. Reynolds, based in Winston-Salem, North Carolina, launched Vuse in Colorado last June and plans the initial wave of national distribution next month.
COURT TOSSES OUT FEDERAL RULE TO REDUCE ENERGY USE
WASHINGTON (AP) — A federal appeals court on Friday overturned an electricity regulation in which utilities pay energy users in the wholesale market to reduce consumption. The court ruled 2-1 that the Federal Energy Regulatory Commission directive encroaches on states' authority to regulate the retail power market, a position taken by utilities, which also oppose the regulation on grounds that it is too generous to major energy users. In an approach known as demand response, electricity users are paid to reduce their consumption in response to rising prices. The appeals court says demand response is part of the retail market because it involves retail customers, their decision whether to purchase at retail and the levels of retail electricity consumption.
U.S. GAINS TRADE VICTORY IN AUTO DISPUTE WITH CHINA
GENEVA (AP) — The United States has scored a victory before the World Trade Organization in a case that challenged China's imposition of penalty tariffs on the sale of $5 billion in U.S.-made vehicles in China. A WTO panel ruled Friday that China's tariffs violated international trade rules. The ruling came during a week when the U.S. Justice Department charged five Chinese military officers with hacking into U.S. companies' computer systems to steal trade secrets. The two developments pointed to intensifying trade tensions between the world's two biggest economies. The dispute panel for the Geneva-based WTO sided with the United States in its ruling. It said China had acted "inconsistently" in imposing the anti-dumping requirements in violation of its WTO commitments.
WORKERS IN TECH CASE LIKELY TO GET AVERAGE OF $4K IN $324.5 MILLION SETTLEMENT
SAN FRANCISCO (AP) — Nearly 60,000 high-tech workers are likely to receive an average of $4,000 apiece in a settlement of a class-action lawsuit alleging Apple and Google conspired in an illegal cartel of Silicon Valley employers that secretly refused to recruit each other's engineers. The estimate is based upon an analysis of court documents in the case, including the terms of a $324.5 million settlement outlined for the first time in a filing made late Thursday. The final amounts paid to each of the eligible workers will vary depending on their salaries during the four-year period covered by the lawsuit. A federal judge still must approve the settlement, which is already facing resistance from one of the workers representing the entire class. A hearing on the settlement is scheduled for June 19 in a San Jose, California, federal court.
THAI COUP ADDS TO CHALLENGES FOR ECONOMY
BANGKOK (AP) — Thailand's economy was already struggling before the country's military seized power in a bloodless coup Thursday, saying it needed to restore order after six months of protests aimed at ousting the elected government. The military takeover, the second since 2006, could ensure stability in the short term. But analysts fear the army's intervention will result in Thailand's political divide becoming even sharper, holding back the economy and living standards in the longer run.
BY THE NUMBERS
Among developing countries, Thailand is in the top tier for incomes and standard of living, a position that puts developed status within reach if growth isn't stymied by political upheaval. It is the sixth largest economy in Asia with GDP of about $366 billion and is significant to the world as a food exporter, tourism destination, and manufacturer of cars and computer hard drives.