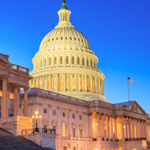 Real Estate Daily News Buzz is designed to give news snippets to readers that our (yet to be award winning) editors thought you could use to start your day. They come from various business perspectives, real estate, government, the Fed, local news, and the stock markets to save you time. Here you will find the headlines and what the news buzz for the day will be.
The Dow Jones industrial average rose 117.52 points, or 0.7%, to close at 16,518.54. The Standard & Poor's 500 index rose 10.49 points, or 0.6%, to 1,878.21. The NASDAQ composite dropped 13.09 points, or 0.3%, to 4,067.67. U.S. crude for June delivery rose $1.27 to close at $100.77 a barrel in New York. Wholesale gasoline rose 3.2 cents to close at $2.918 a gallon.
FEAR OF ECONOMIC BLOW AS BIRTHS DROP AROUND THE WORLD
NEW YORK (AP) — The 2008 financial crisis did more than wipe out billions in wealth and millions of jobs. It also sent birth rates tumbling around the world as couples found themselves too short of money or too fearful about their finances to have children. Six years later, birth rates haven't bounced back. For those who fear an overcrowded planet, this is good news. For the economy, not so good. Economists attribute up to a third of economic growth to more people joining the workforce each year than leaving it. The result is more producing, earning and spending. Now this secret fuel of the economy, rarely missing and little noticed, is running out.
CHINA'S ALIBABA SEEKS BLOCKBUSTER IPO IN US
SAN FRANCISCO (AP) — Alibaba Group, the king of e-commerce in China, is dangling a deal that could turn into one of the biggest IPOs in history. In a long-awaited move, Alibaba filed Tuesday for an initial public offering of stock in the U.S. that could surpass the $16 billion that Facebook and its early investors raised in the social networking company's IPO. Alibaba's paperwork says it will raise at least $1 billion, but finance professionals believe that is a just a figure to get the process rolling and say the Chinese company's ambitions are much richer.
INDIANS FEAST ON TOP-QUALITY MANGOES AFTER EU BAN
MUMBAI, India (AP) — Indians are feasting on some of the world's most succulent mangoes after the European Union banned imports of the fruit from India this month, producing a glut and rock-bottom prices for local consumers. Starting May 1, the EU banned imports of Indian mangoes including the Alphonso, considered the king of all the mango varieties grown in South Asia, because a large number of shipments were contaminated with fruit flies, which are considered a threat to crops. For years, the Alphonso mangoes had been out of the reach of most Indians as the best of the fruit was shipped to the supermarkets of Europe and other parts of the world where it commanded a premium price. Now the fruit is available in India, and the price is dropping quickly.
YELLEN FORESEES CONTINUED LOW BORROWING RATES
WASHINGTON (AP) — Federal Reserve Chair Janet Yellen said Wednesday that the U.S. economy is improving but noted that the job market remains "far from satisfactory" and inflation is still below the Fed's target rate. Speaking to Congress' Joint Economic Committee, Yellen said that as a result, she expects low borrowing rates will continue to be needed for a considerable time. The comments signal that the Fed has no intention of acting soon to raise its key target for short-term interest rates even though the job market has strengthened and economic growth is poised to rebound this year. The Fed has kept short-term rates at a record low near zero since December 2008.
US CONSUMER BORROWING ROSE $17.5 BILLION IN MARCH
Consumers increased their borrowing in March by the largest amount in more than a year, using their credit cards and taking out more auto and student loans. Consumer borrowing increased $17.5 billion in March, up from a gain of $13 billion in February, the Federal Reserve reported Wednesday. It was the biggest monthly increase since February of 2013. The category that includes auto and student loans rose $16.4 billion, while the category that covers credit card borrowing increased $1.1 billion. The overall increase in consumer debt pushed total borrowing to a record $3.14 trillion. Gains in borrowing are seen as an encouraging sign that people are more confident and willing to take on debt.
US PRODUCTIVITY FELL AT 1.7% IN 1Q
WASHINGTON (AP) — U.S. productivity fell in the first quarter while labour costs rose, reflecting the economic slowdown caused at the start of the year by harsh winter weather. The Labor Department said Wednesday that productivity declined at an annual rate of 1.7 per cent in the January-March period, after growing at a 2.3 per cent rate in last year's fourth quarter. The falling productivity coupled with a slight increase in hourly compensation led to labor costs rising 4.2 per cent in the first quarter. Labor costs had fallen in the previous two quarters. Economic growth stalled in the first three months of this year, increasing just 0.1 per cent, according to initial estimates by the Commerce Department. Freezing temperatures and snow storms disrupted growth.
MONDELEZ AND DE MASTER COMBINING COFFEE BUSINESSES
DEERFIELD, Ill. (AP) — Mondelez and D.E. Master Blenders will link their coffee businesses together as Mondelez concentrates increasingly on its snack foods division and cost-cutting. The deal is part of a $3.5 billion restructuring program underway at Mondelez that is projected to create $1.5 billion in savings by 2018. Mondelez, which makes Oreo and Chips Ahoy cookies, Trident gum and Cadbury chocolate, split from Kraft Foods Group Inc. in late 2012. The newly formed coffee producer will sell Gevalia, Tassimo and Jacobs, which are Mondelez brands, and Senseo and Douwe Egberts from D.E. Master Blenders, formerly the Sara Lee coffee business. The new company will be called Jacobs Douwe Egberts and it will be headquartered in the Netherlands.
SIEMENS CEO SHAKES UP COMPANY TO RAISE PROFITS
FRANKFURT, Germany (AP) — German industrial equipment maker Siemens AG has launched a sweeping restructuring to raise disappointing profits and better compete with peers. The company said Wednesday it is knocking out a layer of upper management, buying a key business to strengthen the crucial power generation division and shedding its line of hearing aids. Siemens is a huge company that makes everything from gas- and wind-powered turbines to trains, medical imaging devices, factory machines and security equipment. But it has struggled to cut costs and raise profit margins. Its new CEO, Joe Kaeser, hopes to make it nimbler by eliminating the four broad sectors overseeing its many businesses, and trimming the number of those business divisions from 16 to nine.
GOVERNMENT SAYS NO NEED TO PARK RECALLED GM CARS
DETROIT (AP) — U.S. Transportation Secretary Anthony Foxx says there's no need for owners of recalled General Motors cars to stop driving them. In a letter to senators, he said that government engineers have found that if owners follow GM's advice, there's little safety risk to driving the cars. GM is recalling 2.6 million cars worldwide to replace ignition switches that can suddenly slip out of the run position and shut off the engine. That can knock out power-assisted steering and cause crashes. GM says at least 13 people have died in crashes from the problem. GM is urging owners to remove everything from their keychains, which Foxx says should sufficiently mitigate the risk until the switches are replaced.
JET TO CHANGE FROM PRINT TO DIGITAL APP
NEW YORK (AP) — Jet magazine, which first hit newsstands at the dawn of the civil rights era, is ceasing regular print publication and transforming into a digital app. Johnson Publishing Co., which owns Jet along with Ebony magazine, says the switch will occur at the end of June. The Chicago-based company says the move is an effort to adapt to its readers' growing desires for quicker and easier access to information. Desiree Rogers, Johnson Publishing's CEO says the change will take the magazine back to its roots. She notes that Jet, which was founded by John Johnson in November 1951, was originally intended as a newsweekly digest for African-Americans living in an increasingly fast-paced world.
UNIVERSITY OF ARIZONA TO OFFER UNDERGRADUATE LAW DEGREE
TUCSON - The University of Arizona will offer a Bachelor of Arts in Law program - the only undergraduate law degree offered in the country. The UA Faculty Senate approved the program this week. An undergraduate law degree hasn't been offered by an American college since Yale University eliminated the degree in 1971. The James E. Rogers College of Law and the School of Government and Public Policy collaborated on the creation of the degree program. School officials say the degree program will draw students who are interested in law, but are not sure if they want to attend law school.
TRAFFIC ALERT: SUN LINK HIGH-SPEED STREETCAR TESTING
TUCSON - Sun Link Tucson Streetcar staff will conduct high-speed testing tonight on University Boulevard, between Fourth Avenue and Euclid Avenue. Testing will be conducted from 11 p.m. - 5 a.m. During that time, University Boulevard will be closed from Fourth Avenue to Euclid Avenue and parking will not be permitted. Some side streets and alleys near the intersection will be closed as well. More information is available at the news release URL below. Read the news release: https://1.usa.gov/1nhMR2R
Sun Link Streetcar: https://bit.ly/1mebZ7k
DISCOVER THE DINOSAURS THIS WEEKEND AT TUCSON CONVENTION CENTER
TUCSON - This family-friendly event explores the mysteries of pre-historic life in an environment of learning, discovery, and fun. Discover the Dinosaurs is a unique hands-on exhibit that consists of more than 40 moving and replica museum quality pieces that provide the opportunity to get close and touch the dinosaurs. Beyond the exhibit at the TCC Exhibit Halls, additional activities are available for kids of all ages on both Saturday and Sunday. Tickets for the event will be on sale at the door.
Discover the Dinosaurs for hours and ticket prices: https://bit.ly/1ipcuHg
Tucson Convention Center: https://1.usa.gov/1kJJBs2