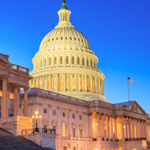 Real Estate Daily News Buzz  is designed to give news snippets to readers that our (yet to be award winning) editors thought you could use to start your day. They come from various business perspectives, real estate, government, the Fed, local news, and the stock markets to save you time. Here you will find the headlines and what the news buzz for the day will be.
On Friday, the Dow Jones industrial average rose 69.80 points, or 0.5%, to 15,615.55. The Standard & Poor's 500 index rose 5.10 points, or 0.3%, to 1,761.64. The NASDAQ composite rose 2.34 points, or 0.1%, to 3,922.04. Benchmark U.S. crude for December delivery dropped $1.77 to close at $94.61 a barrel on the New York Mercantile Exchange.
RIO NUEVO: IN BETTER POSITION, BUT LACKING STRATEGIC VISION
TUCSON- The Arizona Auditor General's office has released a new performance audit of the Rio Nuevo Multipurpose Facilities District. The audit, conducted by Johnson Consulting of Chicago, reports "significant improvement" in the performance of the district, citing changes made to address statutory compliance recommendations from the prior audit, and the settlement of significant legal disputes with the City and other parties. The auditors said some areas of non-compliance remained, but called these "fairly minor." Concern was expressed over what auditors called "the Districts current procedural inability to accurately monitor tax collections," and that this "can be addressed administratively, but may possibly require a legislative modification." The report concludes that Rio Nuevo cannot address the capital needs of the TCC as currently structured. It has the option of keeping its overhead low and using the district's remaining life to make limited improvements. But making the TCC a nationally competitive convention facility and a catalyst for overall District success will require a comprehensive strategic plan. To read full 84-page report click here for PDF: Rio_Nuevo_Multipurpose_Facilities_District_Oct2013 
MARCUS & MILLICHAP NET $34.6 MILLION IN IPO
CALABASAS, CA – Commercial brokerage and real estate investment services firm Marcus & Millichap Inc. says it netted $34.6 million after expenses in Friday's initial public offering of 6 million shares priced at $12 a share. About 2.7 million shares were offered by Marcus & Millichap itself, while existing stockholders offered another 3.3 million shares. In the first day of trading on the New York Stock Exchange, the company's shares closed up nearly 12 percent, at $13.42. The Calabasas, Calif.-based company said it will use proceeds from the IPO for "general corporate purposes, including capital expenditures and working capital to expand its services and potential acquisitions of real estate businesses or companies." Citigroup and Goldman, Sachs & Co. were acting as joint book runners for the offering. JMP Securities and William Blair were acting as lead managers.
SHUTDOWN SLOWED BUT DIDN'T HALT US CAR DEMAND
DETROIT (AP) — The government shutdown dampened — but didn't stall — Americans' demand for new cars and trucks. The 16-day shutdown slowed U.S. auto sales in the first two weeks of October, but they picked up speed in the last two weeks. Sales rose 11% to 1.2 million. General Motors, Ford, Nissan and Chrysler all recorded double-digit sales gains, while Toyota, Honda and Hyundai saw smaller increases. Of major automakers, only Volkswagen's sales fell.
JOB OPENINGS IN AUGUST 2013 LITTLE CHANGED FROM JULY
WASHINGTON – Bureau of Labor Statistics released last week its report on job openings by industry. From July 2013 to August 2013, the number of job openings increased significantly in Manufacturing (+38,000) and Education and Health Services (+76,000). Government experienced the only significant over-the-month decrease (-43,000). The number of job openings in August 2013 (not seasonally adjusted) rose over the year for total nonfarm and total private. Significant over-the-year increases were experienced in Mining and Logging (+2,000), Trade, Transportation, and Utilities (+132,000), Education and Health Services (+102,000), and Leisure and Hospitality (+105,000).  Information (-59,000) and Government (-50,000) experienced significant decreases. More charts featuring data on job openings, hires, and employment separations can be found in Job Openings and Labor Turnover Survey Highlights: August 2013 (PDF).
FALLING INFLATION NEW HEADACHE FOR EUROPEAN CENTRAL BANK
FRANKFURT, Germany (AP) - On top of high unemployment and sluggish growth, the European Central Bank has a new headache: an unexpected drop in inflation. Most people think lower inflation is good news because it makes things easier to buy — and usually it is. But the current slide is just another sign of how weak the economic recovery is in the 17 countries that use the euro. An official report this week showed a surprise drop in the inflation rate to 0.7% in September from 1.1% the month before. That's well below the ECB's stated goal of close to but below 2 per cent that it considers ideal for the economy.
US MANUFACTURING EXPANDS AT BEST PACE IN 2-1/2 YEARS
WASHINGTON - U.S. factory activity expanded in October at the fastest pace in 2-1/2 years, suggesting that the 16-day partial shutdown of the government had little effect on manufacturers. Instead, overseas demand and healthy U.S. auto sales appear to be supporting factory output. The housing recovery is also lifting the furniture and wood products industry despite a recent slowing in home sales. The ISM's manufacturing index rose to 56.4 from 56.2 in September. A reading above 50 indicates growth.
CHEVRON PROFITS FALL ON REFINING WEAKNESS
NEW YORK (AP) - Chevron said Friday that net income fell 6% in the third quarter as weak refining results and higher operating costs offset higher oil and gas production and prices. The nation's second-biggest oil company posted net income of $4.95 billion for the quarter on revenue of $56.6 billion. The company earned $5.25 billion on revenue of $55.66 billion in the same quarter last year. The latest earnings amounted to $2.57 per share. Analysts had expected earnings of $2.69 per share, on average, according to FactSet.
BERKSHIRE HATHAWAY PROFIT JUMPS 29%
OMAHA, Neb. (AP) — Warren Buffett's company reported a 29% jump in third-quarter profit as it collected some of the proceeds from deals made during the financial crisis.  Berkshire Hathaway earned $5.05 billion, or $3,074 per Class A share, during the quarter. That's up from $3.92 billion, or $2,373 per Class A share, in the same period last year. The biggest factor in the results was a $1.2 billion investment gain Berkshire recorded as it prepared to redeem warrants in General Electric and Goldman Sachs. Mars and Wrigley also repaid Berkshire for a crisis-era investment.
WALMART KICKING OFF HOLIDAY SEASON ONLINE
NEW YORK - Walmart Stores Inc. is upping the ante on holiday shopping. The world's largest retailer is pulling forward by nearly a month seven big deals on items like TVs and tablets that were originally reserved for the day after Thanksgiving and so-called Cyber Monday. Shoppers will be able to purchase the items online starting shortly after midnight Friday. At the same time, Walmart.com will be pushing another 300 holiday deals on its website, from toys to home decor.
CONTAINER STORE DOUBLES IN NYSE DEBUT
NEW YORK (AP) — Shares of The Container Store more than doubled in their market debut on Friday. The retailer, which specializes in shelving, storage bins, boxes and related organizational items, priced its initial public offering of 12.5 million shares at $18 apiece. This was above the projected price range of $14 to $16 per share. Shares jumped immediately and sustained the gains, ending the session up $18.20 at $36.20 on the New York Stock Exchange. Trading activity was heavy, with nearly 14.7 million shares changing hands.
TANGER IN PRE-DEVELOPMENT FOR NEW SCOTTSDALE CENTER
GREENSBORO, N.C. - Tanger Outlet Centers, Inc. (NYSE: SKT) is in the pre-development stages for a new shopping center in Scottsdale, the Phoenix Business Journal is reporting. In its third quarter investors presentation, the Greensboro, N.C.-based mall developer shared it is in pre-development of three new projects includes one in Scottsdale. Two years ago, Tanger announced plans for two Phoenix-area outlet malls including one in Scottsdale and one in west Phoenix. "Site selection continues in other identified markets that are not served or underserved by the outlet industry," the company said in its presentation materials. Whenever Tanger's Scottsdale site is built, it will become the latest in a growing number of outlet centers in greater Phoenix. In addition to the Tanger Glendale opening last year, Premium Outlets opened a shopping center near Chandler earlier this year.