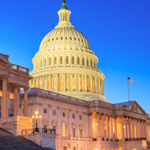 Real Estate Daily News Buzz is designed to give news snippets to readers that our (yet to be award winning) editors thought you could use to start your day. They come from various business perspectives, real estate, government, the Fed, local news, and the stock markets to save you time. Here you will find the headlines and what the news buzz for the day will be.
The Dow Jones industrial rose 14.32 points, or 0.09%, to 15,976.02 at Monday's closing. The S&P 500 closed down 6.65 points, or 0.4%, at 1,791.53. The NASDAQ composite fell 36.90 points, or 0.9%, to 3,949.07.  Benchmark U.S. crude for December delivery fell 81 cents to $93.03 a barrel on the New York Mercantile Exchange.
STOCKS HIT ROUND-NUMBER MILESTONES – THEN SLIPS MONDAY
NEW YORK (AP) — The stock market broke through two milestones Monday before giving up nearly all its gains late in the day. Stocks rose from the opening bell, lifting the Dow Jones industrial average above 16,000 for the first time and the Standard & Poor's 500 index past 1,800, two big markers in a historic bull market. But by the end of day, both indexes had fallen below those levels. The Dow managed to eke out a gain over Friday's close with a late push higher, ending just 24 points shy of 16,000. Both the Dow and the S&P 500 are on track for their best year in a decade and have soared more than 140% since bottoming out in the Great Recession more than four years ago.
IS THE STOCK MARKET DUE FOR A PULLBACK?
NEW YORK (AP) — The Dow Jones industrial average has surged 900 points since early October and crossed the 16,000-point threshold Monday. IPOs are hot again. Small investors, stirred from their post-recession daze, are coming back to stocks. And it's been more than two years since the market has had a significant slump. Those trends have raised concerns of a stock bubble. They shouldn't, money managers say, because even with the broader market's 26% jump this year, stocks aren't overpriced yet.
INDUSTRY AWAITS HILTON IPO
It's been just over two months since Hilton Worldwide filed for an initial public offering of its common stock, with the goal of raising $1.25 billion, and now the industry sits still and ponders the meaning of taking the hotel giant public. The move comes six years after owner Blackstone Group plunked down $26 billion for the nearly one-century-old company, which boasts an owned and managed portfolio exceeding 665,000 guestrooms under 10 global brands in 90 countries. No date is set in stone for the commencement of the offering, but it is widely expected to take place next month.
US HOMEBUILDER CONFIDENCE HOLDS STEADY IN NOVEMBER
U.S. homebuilders' confidence in the housing market held steady this month, but many are worried that another fight over the federal budget could cause would-be buyers to put off home purchases. The National Association of Home Builders/Wells Fargo builder sentiment index released Monday stayed at 54 this month. October's reading was revised one point lower from its initial estimate. Readings above 50 indicate more builders view sales conditions as good, rather than poor.
RCAP TO MERGE WITH SUMMITT FINANCIAL SERVICES GROUP
RCS Capital Corporation (NYSE: RCAP) announced Monday that on November 16, 2013, RCAP and a newly formed wholly-owned subsidiary of RCAP entered into an agreement and plan of merger (the "Merger Agreement") with Summit Financial Services Group, Inc. ("Summit") (OTC Bulletin Board: SFNS) by which RCAP will acquire Summit for $49.0 million, or approximately $1.43 per share (as more fully defined in the merger agreement). Following the merger, Summit and its subsidiaries, including its SEC-registered broker-dealer and FINRA-member subsidiary Summit Brokerage Services, Inc., will continue to operate under current management and the "Summit" brand. The transaction is subject to the approval of Summit's stockholders, as well as certain regulatory approvals and filings and other customary closing conditions.  The transaction is expected to close in the first quarter of 2014 and is subject to certain regulatory approvals and filings and other customary closing conditions.
EMIRATES AIRLINE'S PRESIDENT VOWS TO KEEP BUYING AIRCRAFT
DUBAI - Emirates Airline's appetite for aircraft purchases will not cease, the airline's president Tim Clark said Monday, a day after the Dubai-based carrier ordered 200 planes from Boeing and Airbus. The Middle East's largest airline keeps expanding to meet the ambitions of Dubai which aspires to cement its status as a major travel hub, he said. "I don't think Emirates is going to stop with this order," he said, referring to purchases announced at Dubai Airshow Sunday. These included a commitment to buy 150 Boeing 777X long-range airliners and a firm order for 50 Airbus A380 superjumbos.
EU, US TRADE ACCORD PROGRESSING 'STEP BY STEP'
BRUSSELS - A second round of EU-U.S. talks to seal the world's largest free-trade accord concluded Friday with both sides hailing "step by step" progress. "This second round has given us an opportunity to probe more deeply into our approaches," said chief United States negotiator Dan Mullaney after a week of talks on the Transatlantic Trade and Investment Partnership (TTIP). The European Union says a deal would bring 119 billion euros (US$160 billion) a year of benefits for its 500 million people, and only slightly less for the United States. But first the two sides have to recognize or agree on common standards from everything from food and auto safety to investment, with this week's talks focusing on energy, raw materials, services and investment.
HEINZ TO SHUTTER 3 PLANT IN NORTH AMERICA – CUTS 1,350
NEW YORK - Ketchup maker H. J. Heinz Co. plans to close three North American plants employing 1,350 workers as it consolidates manufacturing in a cost-cutting effort. Heinz will shutter facilities in Florence, S.C.; Pocatello, Idaho; and Leamington, Ontario, in Canada over the next six to eight months, transferring the functions to other manufacturing sites in the U.S. and Canada, a Heinz spokesman said in a statement. The company plans to add 470 employees across five existing facilities in Ohio, Iowa, California and Canada.
GE ANNOUNCES IPO OF NORTH AMERICAN RETAIL FINANCE
NEW YORK, Nov 18, 2013 (BUSINESS WIRE) -- General Electric Co.'s (GE) intention to pursue an initial public offering of its North American Retail Finance business is not likely to impact existing GE Capital Credit Card Master Note Trust (GEMNT) ratings, according to Fitch. While the proposed IPO increases servicing and contract renewal risk, these uncertainties are adequately mitigated by the available credit enhancement and structural protections afforded GEMNT investors. GE, the parent company of GEMNT's servicer and administrator, General Electric Capital Corp., stated in a Nov. 15 filing with the Securities and Exchange Commission that it plans to sell approximately 20% of the equity in Retail Finance through an IPO during 2014. Proceeds from the IPO will be used to capitalize the new company. GE stated that it plans to complete its exit from Retail Finance in 2015 through a share exchange, sale or other disposal of its remaining interests. Fitch maintains ratings on approximately $9.7 billion of GEMNT ABS.
HYUNDAI TO MARKET FIRST HYDROGEN TUCSON SUV NEXT YEAR
DETROIT (AP) — For years, the joke in the auto industry was that a mass-produced car that runs on hydrogen was always a decade away. That will change next year when Hyundai starts selling a Tucson SUV powered by a hydrogen fuel cell. It will be the first mass-market vehicle of its type to be sold or leased in the U.S. Even as the industry focused on battery-powered and hybrid cars, automakers such as Hyundai, Honda and Toyota kept up research on fuel cells. Now they appear to have conquered obstacles such as high costs, safety concerns and a lack of filling stations. These vehicles could help the companies meet stricter future fuel-economy standards.
MF GLOBAL TO PAY $1.21 BILLION RESTITUTION
WASHINGTON (AP) — MF Global Inc. must pay back $1.21 billion to ensure customers recover their losses sustained when the brokerage firm failed in 2011. The restitution is being levied following a complaint filed by the U.S. Commodity Futures Trading Commission earlier this year that alleges MF Global unlawfully used customer funds for the firm's needs in its final weeks. MF Global Holdings, the New York-based parent company, imploded in October of 2011 after making big bets on bonds issued by European countries that later turned sour. When it collapsed, more than $1 billion in customer money was discovered to be missing. It was later discovered that the funds were used to pay for the company's own operations. With $41 billion in assets, it was the eighth-largest corporate bankruptcy in U.S. history.
FOREIGN HOLDING OF US TREASURY DEBT UP 1%
WASHINGTON (AP) — Foreign buyers of U.S. Treasury securities increased their holdings in September, suggesting many shrugged off budget battles in Washington to keep investing in U.S. debt. Total foreign holdings rose 1% in September to $5.65 trillion, the Treasury Department reported Monday. That follows a 0.03% gain in August. Holdings had fallen from April through July, possibly reflecting concerns about rising interest rates. In September, holding were 1.2 per cent below the record high of $5.72 trillion reached in March.
FIGHT BEGINS OVER OPENING UP MEXICO'S OIL MONOPOLY
MEXICO CITY (AP) — The fight to revamp Mexico's moribund, state-run oil industry could start as early as this week with a Senate proposal to allow private access to the country's oil, a nationalist symbol that for decades has been fiercely protected by the constitution from possible profiteering by foreign companies. Legislators from the two parties supporting an oil overhaul say they support constitutional changes to allow the government to grant licenses and share oil and profits with multinational giants such as Exxon or Chevron. The anticipated proposal would go much further than the plan introduced by President Enrique Pena Nieto in August, which would have allowed the sharing of profits but not of oil. Javier Trevino, a legislator from Pena Nieto's Institutional Revolutionary Party, said his party has struck an agreement after several weeks of talks with the opposition National Action Party, which has favoured stronger private investment from the start. He said the bill emerging from the Senate is expected to offer a wider range of options for companies interested in investing in deep-water drilling, including licenses for the right to extract and commercialize oil. It would allow an oil company to "book" or list reserves as assets, something Mexico has forbidden in its mission to keep its oil in the hands of Mexicans.
YAHOO VOWS TO ENCRYPT USERS' PERSONAL DATA
SAN FRANCISCO (AP) — Yahoo is expanding its efforts to protect its users' online activities from prying eyes by encrypting all the communications and other information flowing into the Internet company's data centers around the world. The commitment announced Monday by Yahoo Inc. CEO Marissa Mayer follows a recent Washington Post report that the National Security Agency has been hacking into the communications lines of the data centers run by Yahoo and Google Inc. to intercept information about what people do and say online. Yahoo had previously promised to encrypt its email service by early January. Now, the Sunnyvale, Calif., company plans to have all data encrypted by the end of March to make it more difficult for unauthorized parties to decipher the information.
GOOGLE TO PAY $17 MILLION TO SETTLE SAFARI PRIVACY CASE
SAN FRANCISCO (AP) — Google is paying $17 million to 37 states and the District of Columbia to make amends for the Internet search leader's snooping on millions of people using Safari Web browsers in 2011 and 2012. The settlement announced Monday stems from a technological loophole that enabled Google's DoubleClick advertising network to shadow unwitting Safari users, even though the browser's maker, Apple Inc., prohibited the tracking without obtaining a person's permission. By following what Safari users were doing online, DoubleClick could gain more insights about what types of ads were most likely to appeal to different Safari users. This is the second time that authorities in the U.S. have cracked down on Google for its secret shadowing of Safari users from June 2011 through mid-February of last year. The Federal Trade Commission fined Google $22.5 million last year. It represented the largest penalty that the FTC had ever collected for a civil violation.
WASHINGTON  POST TO BECOME GRAHAM HOLDINGS
NEW YORK (AP) — The Washington Post Co. is changing its name to Graham Holdings to reflect the sale of its namesake newspaper. The switch will become official on Nov. 29, and its New York Stock Exchange ticker symbol will change to "GHC" from "WPO." Washington Post Co. closed the sale of most of its newspaper business to Amazon CEO Jeff Bezos on Oct. 1. Bezos reached a deal to buy the venerable Capital broadsheet and other newspapers from the Graham family for $250 million in August.
To submit sales and leases email REDailyNews@outlook.com.
Real Estate Daily News is sponsored by Stewart Title and Trust – The only title company named one of
"AMERICA'S MOST TRUSTWORTHY COMPANIES" in 2012 by Forbes®.
Contact Stewart Title & Trust of Tucson at (520) 327-7373 for your next closing.