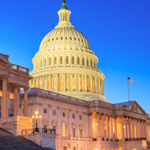 Real Estate Daily News Buzz is designed to give news snippets to readers that our (yet to be award winning) editors thought you could use to start your day. They come from various business perspectives, real estate, government, the Fed, local news, and the stock markets to save you time. Here you will find the headlines and what the news buzz for the day will be.
The Dow Jones industrial average rose 109.17 points, or 0.7%, to close at 16,009.99 Thursday. The Standard & Poor's 500 rose 14.48 points, or 0.8%, to 1,795.85. The NASDAQ composite rose 47.88 points, or 1.2%, to 3,969.15. Benchmark U.S. crude for January delivery gained $1.59 to close at $95.44 a barrel on the New York Mercantile Exchange.
SENATE PANEL ADVANCES YELLEN'S BID TO LEAD FED
WASHINGTON (AP) — A Senate panel on Thursday advanced Janet Yellen's nomination to lead the Federal Reserve, setting up a final vote in the full Senate after lawmakers return from a two-week Thanksgiving break. Yellen's path to confirmation also became easier on Thursday when the full Senate voted to change its rules for approving all presidential nominees other than Supreme Court selections. Now a simple majority will be required, instead of 60 votes. Yellen was nominated by President Barack Obama in October to succeed Ben Bernanke, whose second four-year term as chairman will end Jan. 31. She would be the first woman to lead the Fed and the first Democrat to do so since Paul Volcker stepped down in 1987.
GOV'T EXPECTS TO FINISH GM STOCK SALE BY YEAR END
DETROIT (AP) — The U.S. government expects to sell the last of its stake in General Motors by the end of the year, bringing an end to a sad chapter in the 105-year-old auto giant's history. The Treasury Department said Thursday that it still owns 31.1 million shares of the auto giant, less than 2 per cent. It plans to sell them by Dec. 31, as long as the price holds up. The government received 912 million shares in exchange for a $49.5 billion bailout during the financial crisis in 2008 and 2009. So far it has recovered $38.4 billion of the money, but selling the remaining shares at Wednesday's $37.69 closing price gets the government $1.17 billion, leaving taxpayers short by roughly $10 billion. The government says the bailouts of GM and Chrysler were needed five years ago to save the American auto industry and more than a million jobs. It never expected to get all of the money back.
BEAUJOLAIS VINEYARDS AIM TO BE MORE THAN 'NOUVEAU'
PARIS (AP) — The wine world's best-known party is beginning — the ritual uncorking of Beaujolais Nouveau every November. That's both a curse and a blessing for the famed French region and its lesser-known yet finer wines. Beaujolais Nouveau is easy to drink, but everything a fine wine is not: young, poor in tannins and not suited to storage. It's partially because new wines could never hope to stir the imagination the way that the great wines of Bordeaux or Champagne do that the makers of Beaujolais Nouveau resorted to what has become a hugely successful marketing campaign. And so, as they do every year, bars and wine shops the world over uncorked the first bottles of the 2013 Beaujolais Nouveau at midnight on Wednesday. What started as the very first chance to taste a given year's wine in Paris years ago has led to parties as far away as Japan and the United States.
JURY ORDERS SAMSUNG TO PAY APPLE $290 MILLION
SAN JOSE, Calif. (AP) — A Silicon Valley jury on Thursday ordered Samsung Electronics to pay Apple $290 million for copying vital iPhone and iPad features. The verdict covers 13 older Samsung devices that a previous jury found were among 26 Samsung products that infringed Apple patents. The previous jury awarded Apple $1.05 billion. But U.S. District Judge Lucy Koh ordered the new trial and tossed out $450 million of the damages after concluding the previous jury miscalculated the amount Samsung owed. Samsung appealed that verdict and is expected to appeal the latest verdict.
US UNEMPLOYMENT BENEFIT APPLICATIONS DROP TO 32K
WASHINGTON (AP) — The number of people applying for U.S. unemployment benefits fell 21,000 to a seasonally adjusted 323,000 last week, the lowest since late September and further evidence of an improving job market. The Labor Department said Thursday that the less volatile four-week average fell for the third straight week to 338,500. Both figures are near pre-recession levels. Applications are a proxy for layoffs. They had spiked in early October because of the partial government shutdown and processing backlogs in California. But first-time applications have now fallen in five of the past six weeks. The decline indicates that employers are laying off fewer workers.
US WHOLSALE PRICES DIP FOR 2ND MONTH ON CHEAP GAS
WASHINGTON (AP) — U.S. wholesale prices fell in October for the second straight month, driven down again by cheaper gasoline costs. The Labor Department said Thursday that the producer price index, which measures prices before they reach the consumer, dropped 0.2% in October. That followed a 0.1% decline in September. The cost of gas plunged 3.8% last month, lowering the index. Over the past 12 months, energy costs have kept inflation weak. Prices have increased just 0.3% in that stretch.
AVERAGE US RATE ON 30-YEAR MORTGAGE AT 4.22%.
WASHINGTON (AP) — Average U.S. rates on fixed mortgages declined this week after two weeks of increases, keeping home-buying affordable. Mortgage buyer Freddie Mac said Thursday that the average rate on the 30-year loan fell to 4.22% from to 4.35% last week. The average on the 15-year fixed mortgage dipped to 3.27% from 3.35%. Rates had spiked over the summer and reached a two-year high in July on speculation that the Federal Reserve would slow its bond purchases later this year. But the Fed held off in September and now appears poised to wait at least a few more months to see how the economy performs. The bond purchases are intended to keep long-term interest rates low.
NJ BECOMING 3RD STATE TO OFFER INTERNET GAMBLING
ATLANTIC CITY, N.J. (AP) — New Jersey is poised to allow adults in the state to click a mouse or swipe a screen for a chance to win money, making it only the third state to offer online gambling. A five-day trial period of Internet gambling begins Thursday night when players invited by casinos to test their systems make real-money bets online. If all goes well, Internet gambling will be available to gamblers in New Jersey starting Tuesday. The only other states with online gambling are Nevada and Delaware.
SUN LINK STREETCAR NEAR U OF A REACHES MILESTONE TUCSON
TUCSON - For the first time since July 2, 2012, the Warren Avenue Underpass will reopen to pedestrians this Friday. The Warren Avenue Underpass will be a pedestrian-only and walk-your-bike area so that everyone can safely share the space with the Sun Link Tucson Streetcar. The Tucson Modern Streetcar is currently in testing and is expected to begin service for the public this summer.
PIMA ANIMAL CARE CENTER EXPANDING
TUCSON - Construction is underway on an expansion of the Pima Animal Care Center (PACC), allowing temporary space for more than 100 dogs. The huge tent at the facility will have heating and air conditioning. The expansion comes as PACC is overcrowded and animals are susceptible to many diseases.
GREEN PARTY NO LONGER ON THE BALLOT IN AZ ELECTIONS
TUCSON - The Green Party no longer will be recognized in statewide elections due to a lack of registered voters identifying themselves as party members. Elections officials said Wednesday that all state-recognized political parties in Arizona must have at least 21,499 electors, or 5 percent of voters in the last election, to qualify for continued representation on the ballot. At last count, the Green Party in Arizona had about 5,600 registered voters on its rolls, said Matt Roberts, a spokesman for the Arizona Secretary of State's Office. The party is circulating petitions to help regain official recognition in 2014. To do that, the party must file 23,041 valid signatures with the Secretary of State by Feb. 27.
Real Estate Daily News is sponsored by Stewart Title and Trust – The only title company named one of
"AMERICA'S MOST TRUSTWORTHY COMPANIES" in 2012 by Forbes®.
Contact Stewart Title & Trust of Tucson at (520) 327-7373 for your next closing.