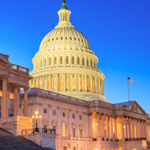 Real Estate Daily News Buzz is designed to give news snippets to readers that our (yet to be award winning) editors thought you could use to start your day. They come from various business perspectives, real estate, government, the Fed, local news, and the stock markets to save you time. Here you will find the headlines and what the news buzz for the day will be.
The Dow Jones industrial average rose eight points, or 0.1%, to close at 16,073 Monday. The Standard & Poor's 500 index eased two points, or 0.1%, to 1,802. The NASDAQ rose 2.92 points to 3,995. Benchmark U.S. crude for January delivery fell 75 cents to close at $94.09 in New York. Wholesale gasoline fell 3.75 cents to $2.67 gallon.
FOXCONN PLANS TO INVEST $40 MILLION IN US MANUFACTURING
TAIPEI -- Taiwan tech giant Hon Hai Group known by its trade name Foxconn, said Friday it was planning to invest $40 million in manufacturing and research facilities in the United States. Hon Hai made the announcement as chairman Terry Gou visited the U.S. as part of a delegation of Taiwan business leaders to promote trade and technology cooperation, a company statement said. Hon Hai said it planned to invest $30 million in two years and hire 500 new workers in its subsidiary in Harrisburg, Pennsylvania to build a "high-value manufacturing base" for high-end electronics and other products. It also aimed to invest $10 million in two years in a joint project with the Pittsburgh-based Carnegie Mellon University, a leader in robotics, for automation research and development.
SENATE REPORT URGES RETAILERS ON BANGLADESH UNIONS
WASHINGTON -- A U.S. Senate report on Friday urged Walmart, Gap and other retailers to respect labor unions in Bangladesh, saying workers desperately needed greater rights after hundreds died in fires. The staff report from the Senate Foreign Relations Committee's Democratic Party majority came as Bangladesh's government and foreign retailers agreed to start safety inspections on the 3,500 factories in the world's largest garment maker after China. Senator Robert Menendez, the chairman of the committee, vowed to help give workers "the tools they need to protect themselves "after a factory fire in April killed 1,135 people and a similar disaster in November 2012 left 111 workers dead. "No consumer will want to wear clothing if it's stained by the blood of innocent workers," Menendez said. Following the tragedies, more than 100 companies, mostly from Europe, entered an accord on fire safety that includes union representation.
MALL LANDLORDS COME TO AID OF SUPERTYPHOON VICTIMS
Shopping center owners and retailers from around the world are participating in relief efforts as the Philippines recovers from Typhoon Haiyan, by sending cash, volunteers, doctors and other aid. Walmart has no stores in the Philippines, but the company committed $1 million to the Red Cross and Save the Children at the request of its Asia arm. Yum Brands is donating $1.5 million to the cause from its World Hunger Relief fund, according to the U.S. Chamber of Commerce. SM Prime Holdings, the Philippines' largest developer, has established a P100 million (about $2.3 million) fund that provides aid and helps with reconstruction. SM is also accepting donations at its malls. The company donated P10 million to the Department of Social Welfare and Development and has opened its Manila headquarters up for donations. Robinsons Retail Holdings, a Philippines supermarket and department store owner and operator, organized in-store donation drives and is matching cash donations. The company is collecting emergency supplies and has assembled hundreds of relief boxes. In the U.S., meanwhile, General Growth Properties, Macerich and Simon Property Group are among the landlords aiding relief efforts with Red Cross stations at their malls.
TIGHTER MORTGAGE LENDING PRODUCES BEST LOANS IN 10 YEARS
Stricter mortgage underwriting standards have resulted in a 2013 vintage of mortgages that is the best performing book of loans in the last 10 years, according to CoreLogic's November The MarketPulse. Mortgage performance has improved as credit has tightened in the last few years, with serious delinquency rates dropping in July 2013 to 5.4% compared to a peak of 8.5% in January 2010. "Through the first six months of 2013, the serious delinquency rate of loans originated in 2013 is a tiny six basis points, down from 10 basis points for loans originated in 2012 and down from 108 basis points for loans originated in 2007, the worst performing year in the 2000s," CoreLogic finds. "Not only is 2013 a clear improvement from the worst years, it is also shaping up to be the best performing year in a decade."
PORT OF GUAYMAS SET TO DOUBLE CAPACITY, SEEKS ARIZONA TIES
TUCSON - A multimillion-dollar investment to more than double the capacity of Guaymas' deep-water seaport is underway and, within two years, an additional nine docks will be built to support ocean vessels hauling everything from coal and grain to durable goods and automobiles. Located in the southwest part of the state of Sonora in northwestern Mexico. The city is located 117 km south of the state capital of Hermisillo, and 242 miles from the U.S. border, and is the principal port for the state. The expansion would make the Port of Guaymas the second largest seaport in Mexico by volume, with capacity for more than 30 million tons of cargo. Officials from Guaymas visited Tucson Friday to present plans to local business and political leaders and to encourage continued cooperation between the two regions. The City of Tucson and the Pima Association of Governments hosted the event.
OLD TUCSON WELCOMES BACK WESTERN FRANCHISE
Los Angeles, CA (PRWEB) Once Upon a Dream Productions along with New Deal Studios and Old Tucson are pleased to announce that principal photography for the sequel to "Hot Bath an' a Stiff Drink" (shot earlier this year in Tucson) began on November 7, 2013 at Old Tucson, Mescal, and surrounding areas. The feature-length Western is being produced and stars Jeffery Patterson by his production company Once Upon A Dream Productions. Mr. Patterson is quickly establishing himself as a producer of classic family films. Before the "Hot Bath an' a Stiff Drink" franchise, he produced "Finding Harmony" starring Billy Zane and Alison Eastwood. Matthew Gratzner is back to Direct the film. He also serves as a writer and producer along with Producer Shannon Blake Gans. Gratzner is co-founder and creative supervisor of New Deal Studios and has worked on such films as THE DARK KNIGHT, IRON MAN, THE DEPARTED, HUGO, COWBOYS AND ALIENS, SHUTTER ISLAND AND THE AVIATOR, to name a few.

MORE SIGNS INVESTORS LOOKING BEYOND GATEWAY CITIES
WASHINGTON, DC - The way trends are moving, 2014 could well be the year that secondary and tertiary markets come into their own with commercial real estate investors. That, of course, doesn't mean that primary cities such as Washington DC will see an exodus of investors. But clearly the competitive landscape is changing and high property valuations in these markets can expect to undergo more scrutiny by investors aware they have a growing number of options. Lawrence Yun, chief economist of the National Association of Realtors, was the most recent industry watcher to note the trend to smaller markets by investors, in the NAR's quarterly forecast. "Investors have been looking for better yields, and have found good potential in smaller commercial properties, notably in secondary and tertiary markets," he said. "Sales of commercial properties costing less than $2.5 million in the third quarter were 11% above a year ago, while prices for smaller properties were 4% above the third quarter of 2012." One factor in DC's favor is that it has among the lowest office vacancy rates in the nation at 9.9%. Only New York City's is lower, in fact, at 9.8%. The bad news, possibly? Some of those aforementioned secondary and tertiary markets are also posting low vacancy rates: Little Rock is 12% and Nashville is 12.9%. A report co-published by PwCUS and the Urban Land Institute earlier this month also came to similar conclusions about the growing allure of secondary markets.
WET 'N' WILD SELLS FOR $33 MILLION
GLENDALE, AZ - CNL Lifestyle Properties Inc. has signed an agreement with Village Roadshow to acquire the Wet 'n' Wild waterpark. In addition to buying the real property for $33 million, CNL Lifestyle also acquires the North American rights to the Wet 'n' Wild brand name. The theme park at 4243 W. Pinnacle Peak Rd. in Glendale is situated on 35 acres and features 30 water slides and attractions. Thanks to the region's warm, dry and consistent weather, the park (which opened in 2009) has an extended operating season. Once the transaction closes in late November, Premier Parks LLC will lease Wet 'n' Wild Phoenix and Wet 'n' Wild Hawaii, which is also owned by CNL Lifestyle Properties and currently operated by Village Roadshow.
JUDGE BLOCKS SALE OF CALIF. HIGH-SPEED RAIL BONDS
SACRAMENTO, Calif. – A Sacramento judge on Monday tore up California's funding plans for its bullet train project in separate orders that could force the state to spend months or years redrawing its plans for the $68 billion rail line. Judge Michael Kenny rejected a request from the California High-Speed Rail Authority to sell $8 billion of the $10 billion in bonds approved by voters in 2008, saying there was no evidence it was "necessary and desirable" to start selling the bonds when a committee of state officials met last March. He said the committee was supposed to act as "the ultimate 'keeper of the checkbook'" for taxpayers, but instead relied on a request from the high-speed rail authority to start selling bonds as sufficient evidence to proceed. In a separate lawsuit, Kenny ordered the rail authority to redo its $68 billion funding plan before continuing construction, a process that could take months or years. He had previously ruled that the authority abused its discretion by approving a funding plan that did not comply with the requirements of the law. The judge said the state failed to identify "sources of funds that were more than merely theoretically possible."
WALMART CEO STEPS DOWN; McMILLON IS SUCCESSOR
BENTONVILLE, Ark. (AP) — Walmart Stores Inc. is ushering in a changing of the guard as the world's largest retailer confronts slower growth and challenges to its reputation. Doug McMillon, head of Walmart's international division, will succeed CEO and President Mike Duke when he steps down on Feb 1 after five years in those roles. McMillon will become the fifth CEO since Walmart's founder Sam Walton. The change is indicative of a recent shift in strategy at the company best known for its cutthroat pricing and big box stores. McMillon, 47, is expected to infuse a youthful spirit into Wal-Mart's culture as it tries to attract a generation of shoppers who gravitate toward tablets and mobile devices.
IRAN NUKE DEAL COULD PUSH OIL PRICES LOWER
NEW YORK (AP) — Oil prices could be headed lower after the preliminary nuclear deal between Iran and six world powers, even though it does not allow Iran to export more oil. In the short term, the deal may make it easier for Iran to sell the oil it is already allowed to sell under the sanctions, which would increase supplies on the world market. And the new found co-operation between Iran and the West eases tensions that pushed oil prices higher in recent years. But the deal, described by both sides as only a first step, raises the possibility that a more comprehensive agreement would eventually allow Iran to restore oil production to pre-sanctions levels. That could add 1 million barrels per day of oil to world markets — enough to meet the entire global growth in demand for 2014 projected by the International Energy Agency.
TRAVELERS CAST WARY EYE AS STORM MOVES EASTWARD
DALLAS (AP) — A winter storm system blamed for at least 10 fatal accidents in the West and Texas threatens to dampen the Thanksgiving holiday for millions of Americans traveling this week. Nearly 300 American Airlines and American Eagle flights were cancelled in and out of Dallas-Fort Worth International Airport on Monday due to the weather, mirroring disruptions at the air hub a day earlier. Some of the country's busiest airports — New York, Washington D.C., Philadelphia, Boston and Charlotte, N.C. — could see big delays. And icy roads led to hundreds of accidents and at least 10 deaths, half of them in Texas. On Monday, the storm brought a mix of snow, sleet and freezing rain to parts of Arkansas, Oklahoma, Missouri, southern Kansas and Texas. But as the storm continues east, there are fears of heavy rain along the busy I-95 corridor and sleet, freezing rain and snow away from the coast and at higher elevations.
DUBAI WANTS WORLD EXPO 2020 STIRS WORRIES OF 2ND BUBBLE
DUBAI, United Arab Emirates (AP) — Dubai's rulers say the city of 2.2 million people is a perfect fit to host the World's Fair in 2020 and are pushing it at every opportunity. Logos for its bid to host the event are plastered on mountaintops, police cars and more. Countdowns to Wednesday's decision of who will host the exhibition also appear on one of Dubai's main highways. Dubai's rulers say their futuristic city of skyscrapers is ideal to host the event. But their well-oiled public-relations campaign belies a worry among many in the United Arab Emirates city that increased building and real-estate speculation driven by the event could put it on the cusp of another financial crisis.
CONTRACTS TO BUY US HOMES FALL FOR 5th MONTH
WASHINGTON (AP) — The number of Americans who signed contracts to buy homes fell in October for the fifth straight month. Higher mortgage rates, price increases and the 16-day partial government shutdown held back sales. The National Association of Realtors said Monday that its seasonally adjusted pending home sales index dipped 0.6 per cent to 102.1. That's the lowest level since December. September's reading was revised slightly higher to 102.7.
FIAT SAYS NO CHRYSLER IPO IN 2013
FLORENCE, Italy (AP) — Chrysler won't be offering its stock for sale on the public markets this year. Italian automaker Fiat SpA, Chrysler's majority owner, said in a statement Monday that Chrysler's board has determined an initial public offering is not practicable in 2013. Instead, Chrysler Group LLC will continue work on the offering so it can happen in the first quarter of next year. Fiat owns 58.5% of Chrysler's shares, with the remaining 41.5% held by a United Auto Workers union trust fund that pays health care bills for blue-collar retirees. But Sergio Marchionne, CEO of both automakers, has been squabbling with the trust over the price, and so far they haven't been able to reach agreement. The IPO would consist of shares currently held by the trust.