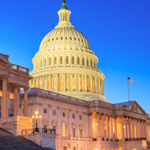 Real Estate Daily News Buzz is designed to give news snippets to readers that our (yet to be award winning) editors thought you could use to start your day. They come from various business perspectives, real estate, government, the Fed, local news, and the stock markets to save you time. Here you will find the headlines and what the news buzz for the day will be.
The Dow Jones industrial average edged up 0.26 of a point to close at 16,072.80 on Tuesday. The Standard & Poor's 500 index rose 0.27 of a point to 1,802.75. The NASDAQ composite added 23.18 points to close at 4,017.75. Benchmark U.S. crude for January delivery fell 41 cents to close at $93.68 a barrel on the New York Mercantile Exchange.
US PERMITS RISE TO 5-YEAR HIGH ON APARTMENTS
WASHINGTON (AP) — U.S. developers received approval in October to build apartments at the fastest pace in five years, a trend that could boost economic growth in the final three months of the year. Permits to build houses and apartments were approved at a seasonally adjusted annual rate of 1.034 million, the Commerce Department said Tuesday. That's 6.2 per cent higher than the September rate of 974,000 and the fastest since June 2008, just before the peak of the financial crisis. Nearly all of the increase was for multi-family homes, a part of residential construction that reflects rentals and can be volatile from month to month. Those permits rose 15.3% to a rate of 414,000, also the fastest since June 2008. Plans for construction in the U.S. south drove much of the increase. Permits for single-family houses, which make up roughly two-thirds of the market, rose 0.8 per cent to a rate of 620,000.
AA-US AIRWAYS MERGER TO FIND OUT WEDNESDAY
AUSTIN, Texas– American Airlines parent, AMR Corp. and US Airways Group are set to find out Wednesday whether U.S. Bankruptcy Judge Sean Lane approves of their settlement with the Justice Department over their proposed merger. The decision will pave the way for American to exit bankruptcy and to create the world's largest airline. The Justice Department filed an antitrust lawsuit several months ago to stop the merger, but later reached a settlement with the airlines after the companies agreed to make concessions at multiple airports around the country.US Airways is based in Tempe and has one of its hubs at Phoenix Sky Harbor International Airport.
OB SPORTS - GOLF MANAGEMENT CO. TO OVERSEE TUCSON COURSES
TUCSON – The City of Tucson has issued a notice of intent to award for the management of the City's municipal golf courses to Scottsdale-based OB Sports, a professional golf course management, development and consulting company. In business since 1972, OB Sports manages 45 golf courses nationwide, 17 of which are in Arizona. After final award, OB Sports will maintain the golf courses and facilities, operate and manage the pro shops, golf ranges and golf cart operations, manage the food, refreshment and catering services in the clubhouses and on the courses, promote and market City of Tucson golf courses, develop and implement capital improvements and increase usage of the facilities.
HOHOKAM STADIUM WILL BE CALLED CUBS PARK GOING FORWARD
MESA - The new spring training stadium for the Chicago Cubs will be called Cubs Park — for now. Unlike their contract for Hohokam Stadium and two previous city sites, the Cubs control naming rights for the new ballpark in Mesa. But the Associated Press reports that Chicago's general manager for spring-training business operations, Justin Piper, says the park's name could change. The inaugural game at the ballpark will be Feb. 27 against the Arizona Diamondbacks.
ARIZONA D.E.S. FAILED TO RESPOND TO 6,000 CHILD ABUSE REPORTS
A plan to respond to 6,000 child abuse reports that Arizona failed to investigate was delivered to Gov. Jan Brewer last night. According to the Associated Press, Arizona Department of Economic Security Director Clarence Carter identified a number of Child Protective Services staffers who will be assigned to investigate the cases. Brewer has approved using overtime pay to get the job done. Authorities who have been re-examining the cases have identified at least 125 in which children later were alleged to have been abused.
PHOENIX COYOTES' VALUATION INCREASES AS IT RISES THRU RANKS
PHOENIX - The Phoenix Coyotes have moved from 29th to 25th in the National Hockey League in Forbes magazine's annual valuation of NHL franchises. With a value of $200 million, the Coyotes move ahead of the New York Islanders, Carolina Hurricanes, St. Louis Blues, Tampa Bay Lightening and Columbus Blue Jackets. Following the recent sale of the team, the Coyotes now are considered worth $30 million more than the NHL's purchase price of $170 million. SB Nation writes that if Forbes' figures are correct, team owners IceArizona could possibly sell the hockey team today and make a profit.
GLOBAL FREE TRADE TALKS COLLAPSE
GENEVA (AP) — Negotiators came tantalizingly close but failed to clinch a global free trade deal after more than a decade of talks that could have boosted the world economy by $1 trillion, the head of the World Trade Organization said Tuesday. Diplomats from the WTO's 159 members were trying to reach an agreement ahead of a summit next week in Bali, Indonesia where ministers were to have signed the deal. The negotiations sought to ease the rules of global commerce by cutting red tape to open markets and help develop poorer economies. They also focused on tariff quotas, government incentives for exports and agriculture issues such as subsidies for grain stockpiling. But disputes between major economies such as the United States, the European Union, China and India bogged down the discussions.
TYPHOON RUINED TRADITIONAL & HIGHT-TECH LIVELIHOODS
TANAUAN, Philippines (AP) — As Typhoon Haiyan tore across the eastern Philippines, coconut plantations older than the fathers of the men who tend them were smashed like matchsticks and call centers that field customer service gripes from around the world fell silent. The storm that killed thousands also wrecked traditional and high-tech livelihoods in the worst hit region, a blow that will ripple long after the disaster fades from attention. The workload of call and data centers that are soaked in water and choked with debris has easily been diverted to other Philippine cities. Less simple is the choice faced by thousands of workers: uproot and separate from family or stay in Leyte province and wait perhaps a year for the jobs to return. And tenant coconut farmers know they must clear flattened trees and replant. It will be three years before the new trees are mature enough to bear fruit.
UA STATUE VICTIM OF UA / ASU RIVALRY
TUCSON - A 12-foot-tall bronze statue on the University of Arizona campus depicting four bobcats — a male, a female and two kittens — was covered with yellow and gold spray paint and the letters "ASU" Monday morning. Nearby benches also were covered in paint. The vandalism comes just days before the rivalry football game between the UA and ASU. The spray-painted sculpture seems to be in retaliation for a prank last week in which Tempe's "A" Mountain, normally with a white "A," was painted bright Wildcat red. While some Wildcats see the repainting of the rival's mountain as a fun tradition, some at the UA are calling foul when it comes to the statue. A restoration company used high-pressure hot water to clean the statue.
US CONSUMER CONFIDENCE FALLS TO 7-MONTH LOW
WASHINGTON (AP) — U.S. consumers' confidence in the economy fell in November to the lowest level in seven months, dragged down by greater concerns about hiring and pay in the coming months. The Conference Board said Tuesday that its index of consumer confidence dropped to 70.4 from 72.4 in October. The October reading was higher than initially reported, but still well below the 80.2 reading in September. November's drop comes after the 16-day partial government shutdown caused confidence to plunge in October. The declines in both months were driven by falling expectations for hiring and the economy over the next six months. Some economists also attributed the weakening confidence to Americans' frustrations and worries about the implementation of the Obama administration's health care reform.
MEN'S WEARHOUSE IN PURSUIT OF JOS. A BANK
NEW YORK (AP) — Never say never – just when it looked like a potential combination of Men's Wearhouse and Jos. A. Bank was dead in the water, the script was flipped. Men's Wearhouse is now the one offering approximately $1.54 billion for its rival. Less than two weeks ago, Jos. A. Bank dropped a $2.3 billion bid for its competitor. A combination could create a menswear powerhouse of more than 1,700 outlets. The announcement that Men's Wearhouse was interested in a possible deal came as a bit of a surprise on Tuesday. The retailer had received an unsolicited offer of $48 per share from Jos. A. Bank Clothiers Inc. in September. But it rejected that bid in October, calling it "opportunistic" and inadequate." Jos. A. Bank said Tuesday that its board will evaluate the offer and respond "in due course."
FRENCH DRUGMAKER WARNS ON MORNING-AFTR PILL
PARIS (AP) — A French contraceptive maker said Tuesday that its morning-after pill doesn't work when taken by women who weigh more than 80 kilograms (176 pounds) and plans to change its labels to warn patients. The decision to change its labels by HRA Pharma is based on a previous study of levonorgestrel, one of the active ingredients in its Norlevo emergency contraceptive. Norlevo is not sold in the U.S. but another drug with the same active ingredient is widely available. A dose of HRA's drug contains 1.5 mg of levonorgestrel, which is identical to levels found in Plan B One-Step, manufactured by Teva Pharmaceuticals in the U.S. Teva declined to comment. The Food and Drug Administration said that it is currently reviewing the issue and will determine what, if any, labeling changes are needed for approved emergency contraceptives.