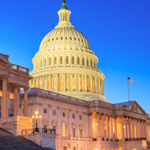 Real Estate Daily News Buzz is designed to give news snippets to readers that our (yet to be award winning) editors thought you could use to start your day. They come from various business perspectives, real estate, government, the Fed, local news, and the stock markets to save you time. Here you will find the headlines and what the news buzz for the day will be.
The Dow Jones industrial average rose 24 points, or 0.2%, to close at 16,097.33 on Wednesday. The Standard & Poor's 500 index rose four points, or 0.3%, to 1,807.23. The NASDAQ rose 27 points, or 0.7%, to 4,044.75. Benchmark U.S. crude for January delivery fell $1.38 to close at $92.30 a barrel Wednesday on the New York Mercantile Exchange.
BATTLE FOR THE HOLIDAY SHOPPER HEATS UP
NEW YORK (AP) — This holiday shopping season, it's Amazon vs. everyone else. The online giant has attracted customers from big store chains like Walmart and Best Buy with low prices and convenient shipping. Now, stores are fighting to get customers back during the busiest shopping period of the year. Stores are doing things like matching the lower prices on Amazon.com and offering the same discounts in stores as on their websites. For its part, Amazon is giving customers the option to pick up items at physical locations and adding Sunday delivery. There's a lot at stake for both sides. Amazon has built a following, but wants to grow its business globally. Meanwhile, brick-and-mortar retailers struggle to keep shoppers from using their stores as showrooms to test out and try on items before buying them for less online. The holiday season ups the ante – both online and brick-and-mortar retailers can make up to 40 per cent of their annual revenue in November and December. And this year, they're competing for the growing number of shoppers who are as comfortable buying online as in stores.
LOWER GAS PRICES LIFTING SEASON'S SPIRITS
WASHINGTON (AP) — No one begs Santa Claus for cheaper gasoline. Yet falling gas prices are shaping up as an unexpected gift for drivers — and for people on their holiday shopping lists. The average price of gasoline has tumbled 49 cents from its peak this year to $3.29 a gallon, putting it on track for the lowest average since 2010, according to AAA. Because many Americans have had no pay raises, whatever money they're saving on gas has freed up a bit more for other purchases. And history shows that when gas prices drop, consumers become more likely to splurge on dinners out. Impulse buys at the mall seem like less of a stretch. More people buy a gas-station gift card after fueling up.
US JOBLESS CLAIS DOP TO 316,000, AS LAYOFFS SLOW
WASHINGTON (AP) — The number of Americans seeking unemployment benefits dropped 10,000 last week to a seasonally adjusted 316,000, a sign that workers are in less danger of being laid off. The less volatile four-week average fell 7,500 to 331,750, the Labor Department said Wednesday. Both the first-time weekly jobless claims and the average have returned to pre-recession levels. Unemployment benefit applications are a proxy for layoffs. They have fallen in six of the past seven weeks. A government spokesman said there were no special factors that drove claims lower but cautioned that it can be difficult to seasonally adjust in late November because the Thanksgiving holiday occurs at different times each year. This year Thanksgiving is a week later than last year. Still, the broader trend has been encouraging. As layoffs have dwindled, hiring has picked up. Employers added 204,000 jobs last month, indicating that companies were undeterred by the 16-day government shutdown. Private businesses added 212,000 new positions, the most since February.
US DURABLE GOODS ORDERS FALL 2% IN OCTOBER
WASHINGTON (AP) — Businesses spent less last month on machinery, computers and most other items, lowering orders for U.S. long-lasting factory goods. The decline suggests companies may have been reluctant to invest during the 16-day partial government shutdown. The Commerce Department said Wednesday that orders for durable goods dropped 2 per cent in October from September. That follows a 4.1 per cent increase in September from August. Durable goods are meant to last at least three years.
GAUGE OF US ECONOMY HEALTH EDGES UP 0.2%
WASHINGTON (AP) — A measure of the U.S. economy's health improved in October, suggesting consumers and businesses mostly shrugged off the 16-day partial government shutdown. The Conference Board said Wednesday that its index of leading indicators rose 0.2 per cent in October to a reading of 97.5. It was the sixth gain in seven months and followed large gains in the previous two months. The index is designed to signal economic conditions over the next three to six months.
US AVERAGE ON 30-YEAR MORTAGE RISES TO 4.29%.
WASHINGTON (AP) — Average U.S. mortgage rates rose modestly this week, a move that makes home-buying a bit less affordable. Still, rates remain near historically low levels. Mortgage buyer Freddie Mac said Wednesday that the average rate on the 30-year loan increased to 4.29% from 4.22% last week. The average on the 15-year fixed ticked up to 3.3% from 3.27%. Rates have risen nearly a full percentage point since May after the Federal Reserve signaled it might slow its bond purchases by the end of the year. Rates peaked at nearly 4.6% in August. But the Fed held off in September and most analysts expect it won't move until next year. The increase in mortgage rates has contributed to a slowdown in home sales over the past two months.
BARNEYS SAYS IT WILL MONITOR NYC STORE CAMERA ROOM
NEW YORK (AP) — Barneys New York says it will start monitoring the police as they monitor shoppers in its flagship Manhattan store. An internal Barneys memo sent to store security staff Tuesday said Barneys would start keeping a log of which police officers use its security room. The memo obtained by The Associated Press said Barneys would maintain video and audio surveillance of the room where security staff and police watch monitors set up around the store. The memo also said that any officer using the room shall provide "a reasonable description of the individual or individuals that they wish to place under surveillance and the reason the police wish to place such individuals under surveillance." It comes after two black shoppers said they were racially profiled at Barneys earlier this year.