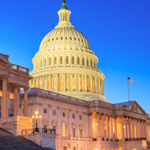 The Dow Jones industrial average fell 128.57 points to close at 15,129.67 Monday. The Standard & Poor's 500 index lost 10.20 points to 1,681.55. The NASDAQ fell 10.12 points to 3,771.48.
OBAMACARE GOING LIVE – GLITCHES AND ALL TUESDAY
Contentious from its beginning, President Barack Obama's health care law has survived the Supreme Court, a battle for the White House and rounds of budget brinkmanship. Now comes the ultimate test: the verdict of the American people when it goes from politics to policy Tuesday. A government shutdown could dampen the rollout, but it won't stop the main components from going live as scheduled, glitches and all. The biggest expansion of society's safety net since Medicare will be in the hands of consumers, and most of their concerns don't revolve around ideology and policy details. People want to know if they can afford the premiums, if the coverage will be solid, where the bureaucratic pitfalls are and if new federal and state websites will really demystify shopping for health insurance. Full answers may take months. Expect the rollout to get off to a slow start, with some bumps.
TUCSON STREETCAR OVERHEAD WIRES ENERGIZED
Warning labels have been placed on the poles that support the exposed copper wire that powers the Sun Link Streetcar. The wire, which is 19 feet off the ground, carries 750 volts of direct current, an amount that could easily be fatal to anyone that touches it. The labels also say a track access permit is required for anyone doing work such as tree trimming along the line. The permits will be free, but applicants will be required to take a safety class.
TRAFFIC SIGNALS AT INA AND ORACLE SHUTDOWN
Pima County, Ariz. (Sept. 30) – SIGNAL SHUTDOWN – OCTOBER 2, 2013
Starting at 9:00 a.m. on Wednesday, October 2, 2013, through the evening hours, the signals at the intersection of Ina Road and Oracle Road, as well as the new indirect left signals on both east and west bound Ina Road, will be powered down in order to complete the connection of the new traffic signals with the existing signals. This work is expected to continue until completion and may last in excess of 10 hours. Sheriff's deputies will be on hand directing traffic through the intersection until the signals are reactivated. In order to ensure the safety of the public, construction workers, and Sheriff's deputies, lane closures for both northbound and southbound traffic on Oracle Road will be in place. Reducing the number of lanes will allow crews to safely manage the intersection. Motorists may experience extended delays and are encouraged to use alternate travel routes. All businesses will remain accessible during construction.
EUROZONE INFLATION FALLS TO LOWEST SINCE FEB 2010
LONDON — Inflation across the 17 countries that use the euro fell further below target in September, official figures showed Monday, news that could encourage the European Central Bank to cut interest rates again if the recovery across the eurozone stalls. Eurostat, the EU's statistics office, said consumer prices were up 1.1% in September for the year, down from the 1.3% rate recorded the previous month. September's rate was also the lowest since February 2010 and below expectations — the consensus in the markets was for a more modest decline to 1.2%. The statistics agency said energy and food prices drove the fall in September. However, the core rate — which excludes food, alcohol and tobacco — also fell, to 1% from 1.1%, further proof that underlying price pressures are benign.
IKEA STARTS SELLING SOLAR PANELS FOR HOMES
STOCKHOLM — Swedish flat-pack furniture giant IKEA will start selling residential solar panels at its stores in Britain, the first step in its plan to bring renewable energy to the mainstream market worldwide. The company started selling solar panels made by China's Hanergy in its store in Southampton on Monday. It will sell them in the rest of Britain in coming months, it said. A standard, all-black 3.36 kilowatt system for a semi-detached home will cost 5,700 British pounds ($9,200) and will include an in-store consultation and design service as well as installation, maintenance and energy monitoring service.
AIRLINES PROMISE A RETURN TO CIVILITY, FOR A FEE
NEW YORK  — Airlines are introducing a new bevy of fees, but this time passengers might actually like them. Unlike the first generation of charges which dinged fliers for once-free services like checking a bag, these new fees promise a taste of the good life, or at least a more civil flight. Extra legroom, early boarding and access to quiet lounges were just the beginning. Airlines are now renting Apple iPads preloaded with movies, selling hot first class meals in coach and letting passengers pay to have an empty seat next to them. Once on the ground, they can skip baggage claim, having their luggage delivered directly to their home or office. In the near future, airlines plan to go one step further, using massive amounts of personal data to customize new offers for each flier.