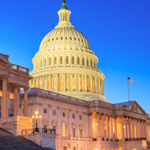 The Dow Jones industrial average ended the day Wednesday down 58.56 points, or 0.4%, at 15,133.14 points. The Standard & Poor's 500 index fell 1.13 points, or 0.1%, to 1,693.87. The NASDAQ composite declined 2.96 points, or 0.1%, to 3,815.02. This Day Two of the slimmer government.
LODGE OWNER URGES HELP TO KEEP GRAND CANYON OPEN
TUSAYAN, AZ-- Faced with the prospect of disappointed tourists from around the country and around the world, Red Feather Properties is pledging $25,000 to help keep the Grand Canyon open and the South Rim area-based company is urging business owners around the State of Arizona and around the United States to follow its lead. It's been done before. In 1995, then Governor Fife Symington marshaled state resources and private donations to keep the Park partially open for 21 days during a government shutdown. Red Feather Properties Manager Clarinda Vail urged fellow business owners in Tusayan and in Arizona to pledge funds to keep the Canyon open. Vail can be contacted at (928) 638-2414.
DICK'S SPORTING GOODS ADDING 300 STORES BY 2017
Pittsburgh -- Dick's Sporting Goods on Wednesday detailed its long-term plan to deliver sales and operating profit growth and drive shareholder value over the next five years, with the company's namesake stores, new Field & Stream retail format and omnichannel platform driving its growth. Dick's anticipates growing its store base to over 800 namesake stores by the end of fiscal 2017, an increase of approximately 300 stores from the 518 stores it operated at the end of fiscal 2012. The chain will continue to remodel its existing stores to keep them fresh, focusing on key initiatives such as vendor shops and shared service footwear decks. In addition, Dick's plans to grow its new Field & Stream outdoor specialty store concept to approximately 55 locations and $750 million in sales by the end of fiscal 2017.  On the omnichannel front, the company plans to grow e-commerce sales to approximately $1.1 billion by the end of fiscal 2017, from $292 million in fiscal 2012. Dick's also revealed it is planning to internally control its e-commerce platform, beginning with Golf Galaxy and Field & Stream in 2014 and Dick's Sporting Goods by the end of fiscal 2017.
During its Analyst Day meeting, Dick's presented a sales target of $10 billion by the end of fiscal 2017, representing a 5-year compounded annual growth rate of approximately 11% from fiscal 2012 sales of $5.8 billion.
ARIZONA STAYS IN LAWSUIT WITH AIRLINES AFTER TEXAS EXITS
Texas has pulled out, but Arizona is staying in the federal antitrust lawsuit opposing the $11 billion merger between Tempe-based US Airways Group Inc. (NYSE: LCC) and American Airlines. Texas Attorney General Greg Abbott said Wednesday he reached a deal with US Airways chairman and CEO Doug Parker and American CEO Tom Horton to maintain post-merger flights at 22 Lone Star State airports. Texas, Arizona, Florida, Pennsylvania and Tennessee joined a U.S. Justice Department lawsuit challenging the big merger on antitrust grounds.  The states involved in the federal lawsuit worried the merger would reduce competition, cut flights and raise fares.  Arizona Attorney General Tom Horne does not plan on exiting the suit.
TUCSON IN USA TODAY'S 'BEST PLACE TO WATCH A SUNSET' CONTEST
The current leaders on 10 best and USA TODAY's "Best Place to Watch a Sunset" contest category are:
Clearwater Beach, FL
Leland, MI
Albuquerque, NM
Tucson should totally be at the top of this list! Vote now, and every day, until October 14 to show everyone that we really do have the best sunsets in the US! Vote Here
ISM REPORT ON BUSINESS SHOWS US MANUFACTURING EXPANDING
WASHINGTON – The latest Manufacturing ISM Report On Business, which was released  this week, found that economic activity in the U.S. manufacturing sector expanded in September for the fourth consecutive month, and the overall economy grew for the 52nd consecutive month. The Purchasing Managers Index came in at 56.2 percent, an increase of 0.5 percentage points from August. September's index reading is the highest of the year, leading to an average reading of 55.8% for the third quarter. The Institute for Supply Management (ISM) said its purchasing managers index for manufacturing activity rose to 56.2% in September from 55.7% in August. The PMI index's half point gain in September was led by a 2.1 point month-on-month jump in the employment sub-index. Production edged up 0.2 point, while new orders fell 2.7 points. All three of the index's sub-components remained in growth territory.  "The September manufacturing report adds to growing evidence that the muted recovery in global economic activity is benefitting U.S. manufacturing growth and helping the factory sector to recover from the shallow output contraction that it suffered in the spring of this year," said Cliff Waldman, senior economist for the Manufacturers Alliance for Productivity and Innovation (MAPI).  "While encouraging, recent ISM manufacturing reports have been somewhat overstating the growth in factory sector output" he cautioned. "The outlook for U.S manufacturing remains one of moderate but strengthening activity for the balance of this year and into 2014 and 2015," Waldman concluded. "Nonetheless, the negative surprises that could still be delivered by an economically and politically complex global picture, as well as a troubled U.S. policy dynamic, should not be discounted."