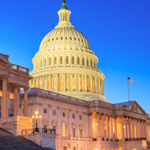 Real Estate Daily News Buzz is designed to give news snippets to readers that our (yet to be award winning) editors thought you could use to start your day. They come from various business perspectives, real estate, government, the Fed, local news, and the stock markets to save you time. Here you will find the headlines and what the news buzz for the day will be.
On Tuesday, the Dow Jones Industrial average lost 5.88 points, or 0.04%, to 16,315.19. The Standard & Poor's 500 index rose 2.96 points, or 0.2%, to 1,877.70. The NASDAQ composite gained 13.52 points, or 0.3%, to 4,227.17.
Benchmark U.S. crude fell $3.90 to close at $81.84 a barrel on the New York Mercantile Exchange. Brent crude, a benchmark for international oils used by many U.S. refineries, fell $3.85 to close at $85.04 on the ICE Futures exchange in London. Wholesale gasoline fell 7.5 cents to close at $2.180 a gallon. Heating oil fell 8.5 cents to close at $2.472 a gallon. Natural gas fell 10 cents to close at $3.816 per 1,000 cubic feet.
AILING GLOBAL ECONOMY MAY DELAY FED HIKE
WASHINGTON — Just as the U.S. job market was finally showing some signs of strengthening, the Federal Reserve now confronts a new worry: A sputtering global economy that's spooked investors across the world. Such fear has led some analysts to suggest that the Fed might wait until deep into next year to start raising interest rates — and then raise them more gradually than expected. Yet so far, the prospect of continued lower rates — which make loans cheaper and can fuel stock gains — is being outweighed by investors' mounting fears of weakness from Asia to Europe to Latin America. After shedding 223 points Monday, the Dow Jones industrial average is now 5.5% below its September peak. Americans with stocks in their retirement accounts have taken a beating — at least for now.
CITIGROUP TO EXIT RETAIL BANKING IN 11 MARKETS
NEW YORK (AP) — Citigroup customers across Central America and parts of Eastern Europe will be looking for a new place to bank next year. Citigroup said Tuesday that it will bow out of the retail banking business in 11 markets, part of its ongoing effort since the financial crisis to restructure and slim down. The news came as the bank announced third-quarter earnings. Citi said the impact would primarily be smaller countries in Latin America: Costa Rica, El Salvador, Guatemala, Nicaragua, Panama and Peru. It will also exit consumer banking in Egypt, Japan, the Czech Republic, Hungary and Guam. The bank is exiting those areas to focus on market share and growth potential in places where it believes it can be competitive, Citigroup CEO Michael Corbat said in a statement. It will still have institutional banking operations in these areas.
SOUTH KOREA IDENTITY THEFTS FORCES ID OVERHAUL
SEOUL, South Korea (AP) — After an avalanche of data breaches, South Korea's national identity card system has been raided so thoroughly by thieves that the government says it might have to issue new ID numbers to every citizen over 17 at a possible cost of billions of dollars. The admission is an embarrassment for a society that prides itself on its high-tech skills and has some of the fastest Internet access. The issue came to a head after 20 million people including the president, Park Geun-hye, were victims of a data theft at three credit card companies. Park acknowledged in January change was needed and ordered a study of possible options. A decision is due later this year.
FDA: LITTLE EVIDENCE TO DROP CHANTIX BOXED WARNING
WASHINGTON (AP) — Federal regulators say Pfizer has provided low-quality evidence to support its request to remove a bold-letter warning from its anti-smoking drug Chantix about suicidal behavior. The twice-a-day tablet has carried the Food and Drug Administration's strongest warning label, known as a black box, since 2009 following reports of suicidality, hostility and depression among some patients. But the New York drugmaker has asked the FDA to drop the boxed warning, pointing to recent studies and analyses suggesting there is no difference in psychiatric problems between people taking Chantix and other smoking-cessation aids. The FDA will put the issue to a panel of outside experts on Thursday. But in briefing documents posted online Tuesday, the agency notes that there is little precedent for removing such a warning from a prescription drug.
ICAHN AIDE: TAJ MAHAL HAS TO CLOSE IF UNION PACT REMAINS
WILMINGTON, Del. (AP) — A lawyer for billionaire Carl Icahn bluntly told a bankruptcy court judge Tuesday that Atlantic City's Trump Taj Mahal Casino resort will have to close if the judge doesn't cancel its union contract. Alan Brilliant told U.S. Bankruptcy Judge Kevin Gross that Trump Entertainment Resorts needs the financial relief that breaking the union contract would provide. As the judge appeared to be making up his mind whether to rule on the question, Brilliant said if the decision went against Trump Entertainment, the business could not survive. The company has threatened to close the casino by Nov. 13 if it cannot shed its pension and health care obligations to the Taj Mahal's 3,000 workers.
PANEL POPPING PLANE; SCARY BUT NOT DANGEROUS
Scary, most definitely, but not unsafe: That's the assessment of aviation safety experts about an American Airlines flight during which the wall panels cracked loose, prompting an emergency landing at San Francisco International airport. The problem on the flight from San Francisco to Dallas began shortly after takeoff Monday afternoon, when passengers, still strapped into their seats, heard loud popping and ripping sounds. One said it sounded like bowling balls were falling from the overhead bins. Several plastic interior panels snapped out and became pinned to the window seats in one row, exposing insulation. Passengers called for flight attendants and watched nervously as they inspected the damage.
LIQUID NICOTINE EXPOSURES UP SHARPLY AMONG KIDS
SALT LAKE CITY (AP) — Poison control workers say that as the e-cigarette industry has boomed, the number of children exposed to the liquid nicotine that gives hand-held vaporizing gadgets their kick also has spiked. More than 2,700 people have called poison control this year to report an exposure to liquid nicotine, over half of those cases in children younger than 6, according to national statistics. The number shows a sharp rise from only a few hundred total cases just three years ago. The battery-powered electronic vaporizers often resemble traditional cigarettes and work by heating liquid nicotine into an inhalable mist. The drug comes in brightly colored refill packages and an array of candy flavors that can make it attractive to young children, heightening the exposure risk and highlighting the need for users to keep it away from youngsters.
OLIVE GARDEN PARENT COMPANY NAMES INTERIM CEO
NEW YORK (AP) — Olive Garden's parent company Darden Restaurants promoted Chief Operating Officer Gene Lee to interim CEO after a board takeover by an activist investor last week. The company, based in Orlando, Florida, said Tuesday that Lee will replace Clarence Otis effective immediately. The change at the top comes after Starboard Value succeeded in its bid to replace all 12 of Darden's board members with its own nominees at the company's annual meeting Friday. Under pressure from investors, Darden had announced this summer that Otis would step down by the end of this year or when a replacement was found. Otis had been CEO since 2004.
CAN IT BE REAL? AUGMENTED REALITY MELDS WORK, PLAY
NEW YORK (AP) — Mark Skwarek is surrounded by infiltrating militants in New York's Central Park. He shoots one, then hearing a noise from behind, spins to take down another. All of a sudden, everything flashes red. He realizes he's been hit. The words "Game Over" appear before his eyes. Skwarek is indeed in Central Park. But he's wearing a new set of Epson Moverio B200 glasses that allow an entire world of virtual characters, objects and structures to overlay and interact with his real environment through so-called "augmented reality." Skwarek has raised over $30,000 on the group fundraising site Kickstarter to launch Semblance Augmented Reality (AR). His company aims to liberate video games from the TV and turn them into physical experiences. He's poised to release Semblance AR's first app for iOS and Android phones.