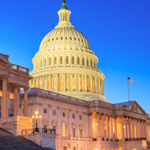 Real Estate Daily News Buzz is designed to give news snippets to readers that our (yet to be award winning) editors thought you could use to start your day. They come from various business perspectives, real estate, government, the Fed, local news, and the stock markets to save you time. Here you will find the headlines and what the news buzz for the day will be.
On Thursday, the Dow Jones industrial average lost 24.50 points, or 0.2%, at 16,177.24. The Standard & Poor's 500 index added 0.27 points, or 0.01%, to 1,862.76. The NASDAQ composite gained 2.07 points, or 0.1%, to 4,217.39.
Benchmark U.S. crude rose 92 cents to close at $82.70 a barrel on the New York Mercantile Exchange. Brent crude, a benchmark for international oils used by many U.S. refineries, rose 69 cents to close at $84.47 on the ICE Futures exchange in London. Wholesale gasoline rose 6.2 cents to close at $2.211 a gallon. Heating oil rose 1.1 cents to close at $2.470 a gallon. Natural gas fell 0.4 cent to close at $3.796 per 1,000 cubic feet.
CHUCK E. CHEESE ACQUIRES 147-STORE PETER PIPER PIZZA
IRVING, Texas -- CEC Entertainment, Inc. ("CEC") which operates 577 Chuck E. Cheese's stores, announced Thursday that CEC has acquired Peter Piper Pizza ("Peter Piper") operating 32 company-owned locations and 115 franchises in the southwestern U.S. and Mexico, from affiliates of private equity firm, ACON Investments, L.L.C. ("ACON") for an undisclosed sum. CEC intends to continue the popular Peter Piper brand with operation of the current restaurants, in addition to implementing growth initiatives to expand Peter Piper nationally. North Point Advisors acted as exclusive financial advisor to Peter Piper. Hogan Lovells acted as legal advisor to Peter Piper. Wachtell, Lipton, Rosen & Katz acted as legal advisor to CEC.
WALMART CUTS BACK ON SUPERCENTER GROWTH
Walmart told investors at its annual analysts meeting that it plans to open 60 to 70 supercenters during its next fiscal year, down from the planned 120 this year, and 200 to 220 smaller format stores. In all, it will add between 26 and 30 million net retail sq.ft. worldwide next year, down from an estimated 32 to 34 million sq. ft. this year, due to a moderation of large format store growth and accelerated e-commerce investments. The world's largest retailer cut guidance for 2015, saying that it expected growth of 2-3% compared with previous estimates of 3-5%. "There is no excuse for us not to be doing better," Walmart Stores CEO Doug McMillon said during the meeting with investors. "We recognize our situation has changed and we're responding accordingly." Walmart's total capital spending for fiscal year 2016 (which starts  Feb. 1, 2015) is projected to range between $11.6 and $12.9 billion, including approximately $1.2 to $1.5 billion for e-commerce and digital initiatives, up from some $1.0 billion this year. The chain expects to finish this year with approximately $12.5 billion in global e-commerce sales.
RIO NUEVO ANNOUNCES NO FURTHER APPEALS TO ARENA LOT
TUCSON - The Rio Nuevo board announced today that the deadline for appeals in the Arena Lot procurement has passed without any further action from the bidders.  The District board will proceed with the development agreement negotiations with the ranking bidder, Nor-Gen, but still maintains the right to negotiate with Peach Properties if Nor-Gen and Rio Nuevo fail to come to an agreement.
MULTIFAMILIES BENEFIT FROM PERFECT STORM
LOS ANGELES—"Multifamilies have benefited from the perfect storm." That is according to RealShare Apartments 2014 panelist Ethan Penner, a commercial real estate expert known for founding CBRE Capital Partners and as former president of Kennedy Wilson. "You have low interest rates, which helps all income-producing properties; had good access to capital and leverage; had the weight of the housing crisis; had more people driven into rentals and out of housing; and you also have a weak economy." For a whole host of reasons, such as those mentioned above, "we are in good shape on multifamilies," Penner said. "I don't see that changing any time soon." Full story here: https://bit.ly/1sXXdYJ
AMAZON ANNOUNCES 80,000 SEASONAL JOBS THIS YEAR
Amazon.com Inc. announced Thursday that it will be creating 80,000 seasonal jobs in the U.S. this holiday season, up from the 70,000 seasonal jobs last year. Amazon (NASDAQ: AMZN) said last year, it "converted thousands of seasonal employees into regular, full-time roles after the holidays, and expects to do the same this year." The employees will work at one of Amazon's 50 fulfillment centers in the U.S. Amazon also will have more than 15 sortation centers by the end of the year. For its regular, full-time fulfillment center positions, Amazon offers competitive hourly wages and a comprehensive benefits package, including healthcare, 401(k) and company stock awards. "So far this year, we have converted more than 10,000 seasonal employees in the U.S. into regular, full-time roles and we're looking forward to converting thousands more across our growing network of fulfillment and sortation centers after this holiday season," said Mike Roth, Amazon's vice president of North America operations, in a statement. Searching Amazon's website revealed 42 job positions in Phoenix.
CHICAGO DEVELOPER PICKED FOR HIGHEST HIGH-RISE IN PHOENIX
PHOENIX - Phoenix has selected a Chicago developer to build the city's largest and tallest residential high-rise in downtown, a 34-story glass tower that will change the city's skyline. Plans for the massive development, known as Phoenix Central Station, include about 475 apartments, 30,000-square-feet of commercial space and a dog park. It will meld those uses with a bustling transit hub already on the site at 300 N. Central Avenue. Phoenix leaders voted 6-2 to approve the terms of a development agreement earlier this month. The deal included an incentive package that city officials said was necessary to attract downtown development on this scale. As part of the deal, Phoenix will give Smith Partners a controversial tax-abatement incentive called a "government property lease excise tax," or GPLET. The agreement allows the developer to avoid paying certain taxes because the city will keep title over the building and grant the developer an exclusive right to lease the property back from the city. The arrangement allows Smith Partners to not pay property taxes for 25 years; a city official estimated property taxes would be $600,000 to $900,000 per year based on conversations with the developer. However, the developer will make smaller lease payments back to the city and, after eight years, pay different taxes on those lease payments. Overall, the city expects the project will generate more than $32 million in revenue over the first 25 years. The value of its incentives to the developer will be roughly $18 million to $25 million, depending on the GPLET estimated value. Smith Partners LLC is expected to begin construction on the $82 million development by August 2015 and open its doors in 2017.
ASU PLANS FOR $36.5M IMPROVEMENTS IN 2016
TEMPE - Arizona Business Exchange is reporting Arizona State University plans for capital improvements worth $68.5M for fiscal year 2016. ASU plans the Student Pavilion on the Tempe campus worth $36.5M, a building that would house a 1,500-seat multipurpose space for music, films, speakers and other events. The three-story, 79,000-square-foot structure would include food-service and academic-department space. The Student Pavilion will replace the Undergraduate Academic Services Building. ASU will enhance and modify buildings and infrastructure on all of its campuses at a cost of $12M. That will involve upgrading or replacing fire sprinklers and alarms, HVAC, electrical systems, chilled water and steam systems, exterior brick re-pointing and roof replacements. Other work will involve lighting and street repair. Renovation is planned on 50KSF of classrooms totaling $10M. Another $10M will be spent on wet and dry research lab startups as well as renovation of an additional 25KSF. For FY 2017-18, ASU has proposed to create colleges in communities throughout the state, to rehabilitate Gammage Auditorium and renovate Hayden Library. That is in addition to building a central utility plant on the Polytechnic campus and a hazardous-waste facility in Tempe. The proposals were to be sent to the governor and Legislature by mid-October.
US STANDS STRONG DESPITE FEAR OVER GLOBAL SLOWDOWN
WASHINGTON (AP) — Beyond the turmoil shaking financial markets, the U.S. economy remains sturdier than many seem to fear. The Dow Jones industrial average has lost 874 points since Oct. 8, largely over worries about another recession in Europe, a slowdown in China and world-spanning crises that include the Ebola outbreak and the rise of the Islamic State. Yet economists aren't reducing their forecasts for the U.S. economy. The International Monetary Fund, which heightened jitters by cutting its forecasts for global growth, has actually upgraded its outlook for the United States. Economists say the troubles around the world aren't enough to derail a U.S. economy that's gaining strength from a stronger job market, falling fuel prices, lower mortgage rates and improvements in household finances and confidence.
FALLING OIL PRICES SHAKE UP GLOBAL ECONOMIES
NEW YORK (AP) — A sudden plunge in the price of oil is sending economic and political shockwaves around the world. Oil exporting countries are bracing for potentially crippling budget shortfalls and importing nations are benefiting from the lowest prices in four years. The global price of oil closed at $84.47 per barrel Thursday, down about $31, or 27 per cent, from its high point for the year. Oil consumption globally is 91 million barrels per day. That means the world's oil producing countries and companies are bringing in as much as $2.8 billion less in revenue every day — and consumers, shippers and airlines are saving a comparable amount on gasoline, diesel and jet fuel.
APPLE SHOWS OFF NEW GADGETS, BUT PAY IS BIGGER BET
CUPERTINO, Calif. (AP) — Apple showed off thinner iPads and a new iMac with a high-resolution display on Thursday. Sleek and stunning, yes, but not likely to spark the next iRevolution. The tech giant's bigger strategic bet is that mobile pay service Apple Pay, debuting Monday, will be the next thing you didn't know you needed — but now can't live without. The new iPads should sell well during the upcoming holiday shopping season, even as the worldwide tablet market is showing signs of slowing growth, analysts said. But they're not the kind of game-changing new product that has made Apple a darling of Silicon Valley and the tech industry's most valuable company.
US JOBLESS AID APPLICATIONS FALL TO 14-YEAR LOW
WASHINGTON (AP) — The number of people seeking U.S. unemployment aid dropped to the lowest level in 14 years last week, the latest sign of a strengthening labor market that could help blunt worries about the impact of weak global growth. The Labor Department said Thursday that weekly applications for unemployment aid fell 23,000 to a seasonally adjusted 264,000, the lowest level since April 2000. Given that the U.S. population has grown considerably since then, the proportion of the U.S. workforce applying for benefits is even smaller. Applications are a proxy for layoffs. Analysts cheered the unexpectedly strong data. Ian Shepherdson, chief economist at Pantheon Macroeconomics, described the report as "spectacular" and "astonishing."
AVERAGE US 30-YEAR MORTGAGE RATE AT 3.97%
WASHINGTON (AP) — Average U.S. mortgage rates tumbled this week. The 30-year loan hit its lowest level since June 2013 as Treasury bond yields marked new lows amid concern over global economic weakness. It was the fourth straight week of declines for mortgage rates, making it more affordable to borrow to buy a home. Mortgage company Freddie Mac said Thursday that the nationwide average for a 30-year loan dipped to 3.97% from 4.12% last week. The average for a 15-year mortgage, a popular choice for people who are refinancing, fell to 3.18% from 3.30%. Mortgage rates often follow the yield on the 10-year Treasury note. The 10-year note traded at 2.13% Wednesday, down from 2.34% a week earlier. It traded at 2.11% Thursday morning. Bond yields rise when bond prices fall. Treasury yields have dropped sharply on expectations that the world's economic sluggishness could force the Federal Reserve to delay interest rate increases.
FED RESERVE CHAIR TOURS BOSTON-AREA JOB CENTER
CHELSEA, Mass. (AP) — Federal Reserve Chair Janet Yellen, who has been using her first year in the role to draw attention to employment issues, visited a local career center on Thursday to hear from residents about the challenges of finding jobs in today's labor market. The central bank's first female head is in Massachusetts to give the keynote address at the Federal Reserve Bank of Boston's conference on the "Inequality of Economic Opportunity" on Friday. That two-day conference will focus on the "extent of inequality of economic opportunity in the United States and its manifestations," according to its website. Yellen spent about an hour Thursday afternoon meeting with program officials and participants at CONNECT, a local office providing employment services in this industrial, majority Latino city north of Boston.
CONFIDENCE AMONG US HOMEBUILDERS SLIPS IN OCTOBER
WASHINGTON (AP) — U.S. homebuilders' confidence fell in October after four months of gains which had pushed the indicator to the highest point in nine years. The National Association of Home Builders/Wells Fargo said Thursday that its index dropped to a reading of 54 after climbing to 59 in September, the highest level since November 2005, right before the housing bubble burst. Readings above 50 indicate more builders view sales conditions as good rather than poor. Analysts said readings in the mid-50s were in line with the current modest pace of recovery in housing. Sales of new homes did jump in August to the fastest pace since May 2008. But activity is still being held back by sluggish wage growth and a price surge that has put homes out of reach for many Americans.
CHRYSLER RECALLING NEARLY 907,000 CARS, SUVs
DETROIT (AP) — Nearly 907,000 Chrysler, Dodge and Jeep SUVs and cars are being recalled for alternators that can fail and heated power mirror wiring that can short and cause minor fires. The recalls, posted Thursday by U.S. safety regulators, push the total number of recalls so far this year 544, totalling a record of more than 52 million vehicles. The largest of Thursday's recalls covers nearly 470,000 Jeep Grand Cherokees, Chrysler 300s, and Dodge Chargers, Challengers and Durangos from the 2011 through 2014 model years. The alternators can fail, causing the 3.6-litre V6 engines to stall unexpectedly. The problem also can cause the electrical system to fail, as well as knock out power-assisted steering, antilock brakes and electronic stability control. It can even cause fire or smoke, according to documents Chrysler filed with the U.S. National Highway Traffic Safety Administration.
EXPANDED MARIPOSA PORT OF ENTRY OFFICIALLY OPEN
NOGALES - After ten years of planning and five years of construction, the $250 million expansion of the Mariposa Port of Entry in Nogales was marked by an official opening ceremony yesterday. The expanded port includes a pedestrian crossing area, 12 passenger vehicle lanes, eight commercial lanes, a dedicated bus lane, a new inspection area, and an off-load dock. With the expansion, the port has the potential of processing as many as 4,000 commercial vehicles a day. "For Tucson, this day is a significant milestone in our economic development as a city," said Tucson Mayor Jonathan Rothschild. "As we go out and we market our city as a logistics hub, as a manufacturing hub, as a place where you want a headquarters to do business internationally, we had to have this piece in place." Real Estate Daily News 10.7.14 https://wp.me/p4ZoA6-3wB
FORBES MAGAZINE RECOGNIZES TUCSON'S BICYCLING EFFORTS
In a recent website article about U.S. cities with the most bike lanes, Forbes magazine points to Tucson's Bicycle Boulevards, calling them "attractive, convenient and comfortable sections of street, optimized for cycling with reduced motorized traffic." The article also mentions the introduction of Cyclovia events motivating Tucsonans to ditch their cars to spend some time on temporarily traffic-free streets. The magazine ranks Tucson second for the highest number of bike lanes, at 610, just behind San Diego, with 620. From Forbes: https://onforb.es/1ocKvnT; City of Tucson Bicycle & Pedestrian Program: https://1.usa.gov/1remRER