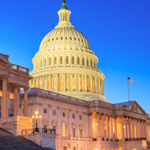 Real Estate Daily News Buzz is designed to give news snippets to readers that our (yet to be award winning) editors thought you could use to start your day. They come from various business perspectives, real estate, government, the Fed, local news, and the stock markets to save you time. Here you will find the headlines and what the news buzz for the day will be.
On Wednesday, the Dow Jones Industrial average rose 24.88 points, or 0.2%, to end at a record high of 17,156.85. The Standard & Poor's 500 index edged up 2.59 points, or 0.1%, to 2,001.57. The NASADQ composite was up 9.43 points, or 0.2%, to 4,562.19, still well below its dot-com era peak.
Benchmark U.S. oil fell 46 cents to $94.42 a barrel. Brent crude, a benchmark for international oils imported by many U.S. refineries, dropped 8 cents to $98.97 a barrel in London. Wholesale gasoline rose 1 cent to $2.569 a gallon. Heating oil fell 1.1 cents to $2.745 a gallon. Natural gas gained 1.8 cents to $4.013 per 1,000 cubic feet.
US HOMEBUILDER CONFIDENCE SOARS IN SEPTEMBER
U.S. homebuilders' confidence in the market for new, single-family homes surged this month to the highest level in nearly nine years. The brighter outlook reflects growing optimism that sales will increase over the next six months. That could potentially spur growth in home construction, a key driver of the economy. The National Association of Home Builders/Wells Fargo builder sentiment index released Wednesday rose this month to 59, up four points from August. The index has risen four months in a row. The latest reading is the highest since reaching 61 in November 2005, before the housing bubble burst. Readings above 50 indicate more builders view sales conditions as good, rather than poor.
US CONSUMER PRICES FALL 0.2% IN AUGUST
WASHINGTON (AP) — U.S. consumer prices edged down in August, the first monthly drop since the spring of 2013, as gasoline, airline tickets and clothing prices all fell. It was the latest evidence that inflation remains under control. Consumer prices edged down 0.2 per cent last month following a tiny 0.1% gain in July, the Labor Department reported Wednesday. It was the first decline since a similar 0.2% drop in April 2013. Core prices, which exclude energy and food, were unchanged in August, the first time there hasn't been an increase since October 2010. Over the past 12 months, overall prices and core prices are both up a modest 1.7%. These gains are well within the 2% annual increase for inflation that the Federal Reserve considers optimal.
FED SIGNALS PLAN TO KEEP KEY RATE AT RECORD LOW
WASHINGTON (AP) — The Federal Reserve signaled Wednesday that it plans to keep a key interest rate at a record low because a broad range of U.S. economic measures remain subpar. The Fed said it intends to keep its benchmark rate near zero as long as inflation remains under control, until it sees consistent gains in wage growth, long-term unemployment and other gauges of the job market. The central bank retained language signaling its plans to keep short-term rates low "for a considerable time" after it ends its monthly bond purchases after its next meeting in October.
DRUGSTORES, RETAILERS DIVE DEEPER INTO VACCINES
Walgreen provided enough flu shots last season to protect a population roughly twice the size of Los Angeles. CVS doled out more than 5 million, or double its total from a few years ago. And Walmart, the world's largest retailer, offers flu shots at more than 4,200 of its U.S. stores that have pharmacies. The nation's biggest drugstores and other retailers are grabbing larger chunks of the immunization market, giving customers more convenient options outside the doctor's office to protect themselves against the flu, pneumonia and other illnesses. In fact, nearly half of all flu vaccines provided to adults are now administered in non-medical settings like drugstores or worksite clinics.
TYCOON'S ARREST SENDS SHOCK WAVE THROUGH RUSSIA
MOSCOW (AP) — The arrest of a Russian telecoms and oil tycoon has sent shock waves through the country's business community, with some fearing a return to the dark days of a decade ago, when the Kremlin asserted its power by imprisoning the country's then-richest man and expropriating his companies. The criminal case against 65-year-old Vladimir Yevtushenkov marks the first attack on a billionaire businessman since the arrest in 2003 of Mikhail Khodorkovsky, the former head of Yukos, which was the country's largest oil company at the time. He spent the next decade in prison on tax evasion and misappropriation charges and saw his company taken over by the state and sold in pieces. The prosecution of Khodorkovsky had sent a clear message to Russian oligarchs: stay out of politics and your property will be safe. Russia's rich have followed that rule for nearly a decade, and now fret the unspoken promise may be void.
ALIBABA POST-IPO STRUCTURE GIVES INSIDERS CONTROL
BEIJING (AP) — Control over Alibaba Group will stay in the hands of founder Jack Ma and other company veterans after the Chinese e-commerce giant goes public on the New York Stock Exchange in a record busting share sale. A group of 27 managers dubbed the "Alibaba Partnership" will have the power to nominate a majority of board members, a structure that was unpalatable to Hong Kong's stock market and resulted in Alibaba deciding to list in New York. Alibaba says the arrangement will preserve its innovative culture in a fast-developing industry and reduce distractions from financial market fluctuations. The plan echoes tech founders in China and abroad who say they need to retain control to keep alive the creative energy of their startup days and launch new initiatives, even if that lowers short-term profits.
PIZZA HUT TESTING 'SKINNY SLICE'
NEW YORK (AP) — Pizza Hut is testing out a lighter pizza in two U.S. markets as it seeks to freshen up its menu and regain its footing against competitors. The tests of the "Skinny Slice" pies began this week at several dozen restaurants in Toledo, Ohio, and West Palm Beach, Florida. The pies simply use less of the same dough used for regular pies and are lighter on the toppings, said Doug Terfehr, a Pizza Hut spokesman. Several fast-food and restaurant chains have turned to lighter offerings over the years as a way to update their images, with varying degrees of success. Burger King, for instance, recently said the majority of its U.S. restaurants would stop offering lower-calorie french fries less than a year after the so-called "Satisfries" were introduced.
MARIJUANA INDUSTRY BATTLING STONER STEREOTYPES
DENVER (AP) — Tired of Cheech & Chong pot jokes and ominous anti-drug campaigns, the marijuana industry and activists are starting an ad blitz in Colorado aimed at promoting moderation and the safe consumption of pot. To get their message across, they are skewering some of the old Drug War-era ads that focused on the fears of marijuana, including the famous "This is your brain on drugs" fried-egg ad from the 1980s. They are planning posters, brochures, billboards and magazine ads to caution consumers to use the drug responsibly and warn tourists and first-timers about the potential to get sick from accidentally eating too much medical-grade pot.
RECIPROCITY EXPERIMENT IN NEVADA COULD PAY BIG DIVIDENDS
In a few months, Nevada will set a new bar for the medical marijuana industry with a provision in the law state legislators passed last year allowing dispensaries to set up shop. The provision allows any legally registered MMJ patient from anywhere in the world to purchase marijuana in any of those dispensaries. It's called "reciprocity" and only a few other states in the country have it, but to varying degrees. Maine, for example, allows for reciprocity, but requires confirmation from a doctor. And in Rhode Island, it's legal for out-of-state MMJ patients to possess up to two and a half ounces, but they're not allowed to purchase marijuana at dispensaries. But Nevada is something of a test case, because their dispensaries will likely target out-of-state MMJ patients as a market. "You show us your card, you show us your ID, you sign an affidavit, and you can participate in our program," said state Sen. Richard "Tick" Segerblom, D-Las Vegas, one of the prime sponsors of the measure to establish MMJ dispensaries in the state (Senate Bill 374).
Though MMJ was first approved in Nevada in 2000, the only way patients could obtain it is by growing it themselves. Dispensaries remained illegal until Senate Bill 374 was signed into law in June of 2013, and it took until this year for the state to finalize regulations. Many of the finer points of reciprocity still have yet to be worked out by the Nevada Department of Health and Human Services, such as the exact wording of the affidavit. The state also will issue up to 66 dispensary licenses, which must obtain approval from local jurisdictions as well.