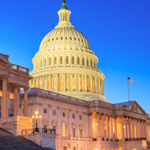 The Dow Jones industrial average fell 61.33 points to close at 15,273.26 Wednesday. The Standard & Poor's 500 index slipped 4.65 points to 1,692.77. The NASDAQ eased 7.16 points to 3,761.10.
J.C.PENNEY'S WORSE DAY IN 13 YEARS
J.C. Penney shares traded at their lowest level in nearly 13 years as the department stores' woes appear to be worsening. Shares fell $1.58, or 17%, to $9.94 before closing at $10.12 down 15% for the day following reports that the retailer may run out of cash before the holiday season.
LENNAR HOMES Q3 REPORTS $.54 PER SHARE
Lennar Homes (NYSE:LEN) reported Q3 net earnings of $120.7 million, or $0.54 per diluted share. Deliveries of 4,990 homes – up 37%. New orders of 4,785 homes – up 14%; new orders dollar value of $1.5 billion – up 32%. Backlog of 5,958 homes – up 32%; backlog dollar value of $1.9 billion – up 53%. Revenues of $1.6 billion – up 46%.  Gross margin on home sales of 24.9% – improved 170 basis points.
MARCUS & MILLICHAP FILES FOR IPO
Citing improvement in the commercial real estate industry, Marcus & Millichap, Inc. has filed plans for an initial public offering as much as $103.5 million with the U.S. Securities and Exchange Commission. The company plans to list on the NYSE under the symbol MMI. The SEC filing said the number of shares or price range had not been determined. It also plans to spin off Marcus & Millichap Real Estate Investment Services as a wholly owned subsidiary of Marcus & Millichap, Inc., once the offering is completed. The filing notes that founders George Marcus and William Millichap would serve as co-chairmen of the Board of Directors and retain their positions as directors of Marcus & Millichap Co.
US NEW-HOME SALES JUMPED 7.9% IN AUGUST
Americans stepped up purchases of new homes in August after cutting back in July, suggesting that higher mortgage rates are not yet slowing the housing recovery. Sales of new homes increased 7.9 per cent last month to a seasonally adjusted annual rate of 421,000, the Commerce Department said Wednesday. That comes after sales plunged 14.1 per cent in July to a 390,000 annual rate. The rebound in sales could ease worries that higher mortgage rates have started to dampen sales. It coincided with the best month of sales for previously occupied homes in more than six years. And homebuilders remain more confident in the market than they've been in eight years.
$11 BILLION DISCUSSED IN JPMORGAN SETTLEMENT TALKS
An $11 billion national settlement is under discussion to resolve claims over JPMorgan's handling of mortgage-backed securities in the run-up to the recession, said a government official familiar with ongoing negotiations among bank, federal and state officials.  The Justice Department is taking the lead on the settlement, which would include $7 billion in cash and $4 billion in consumer relief, though the deal also would include states with claims against the bank, the official said. The official spoke Wednesday with The Associated Press on condition of anonymity because a settlement hasn't been reached and the person wasn't authorized to discuss it publicly. The government has continued investigating JPMorgan over mortgage-backed securities, which lost value after a bubble in the housing market burst and helped spur the financial crisis.
NAIROBI ATTACKS PUT SPOTLIGHT ON MALL SAFETY
Some malls around the world have been scrambling to add security guards to look for suspicious people following a deadly attack on a shopping center in Nairobi over the weekend. But for other malls, it's been business as usual. The mixed reactions by malls across the globe isn't unusual in an industry whose security efforts vary from unarmed guards in most shopping centers in the U.S. to metal detectors and bag searches in places like Israel to main entrances that resemble airport security lines in India. The disparity offers a glimpse of why any moves following the Nairobi incident to increase mall security in countries that have less strict procedures aren't likely to last: The industry continues to struggle with how to keep shoppers safe without scaring them away.
ORDERS FOR LONG-LASTING FACTORY GOODS UP SLIGHTLY
Companies placed slightly more orders in August for U.S. long-lasting manufactured goods, stepping up demand for cars, trucks and machinery. Even with the gain, business spending on factory goods may not be strong enough to accelerate economic growth in the July-September quarter. Orders for durable goods, items expected to last at least three years, increased 0.1% in August, the Commerce Department said Wednesday. That comes after orders plummeted 8.1% in July, which was largely because of a steep drop in volatile commercial aircraft orders.
HOME AND STOCK VALUES BOOST U.S. HOUSEHOLD WEALTH
U.S. household net worth jumped $1.3 trillion in the spring, fueled by gains in home and stock values. The Federal Reserve said Wednesday that net worth rose to $74.8 trillion in the April-June quarter, up 1.8% from the first quarter. Home prices and stock markets have risen further since then, suggesting that Americans' net worth is now even higher. The gains in wealth haven't been evenly distributed. Home ownership has declined since the recession, particularly among lower-income Americans. And the wealthiest 10% of households own about 80% of stocks. Americans' wealth bottomed at $57.2 trillion in 2008 during the Great Recession. It's since risen $17.6 trillion. Household wealth, or net worth, reflects the value of assets like homes, stocks and bank accounts minus debts like mortgages and credit cards.
APPLE APP DIRECTS DRIVERS TO ALASKA AIRPORT RUNWAY
A glitch in the Apple Maps app on newer iPhones and iPads guides people up to a runway at a major Alaska airport instead of sending them on the proper route to the terminal, an airport official said Wednesday. The map actually stops at the tarmac, but twice this month, wayward drivers have continued across an active runway at Fairbanks International Airport. There were no injuries in either the Sept. 6 incident or the second one last Friday, mainly because they both happened early in the morning, between flights.
SURVEY: 1 in 7 AMERICANS DON'T USE THE INTERNET – REALLY!
A new survey found that some 15% of Americans — about 1 in 7 — don't use the Internet at all. Most of them prefer it that way. The study released Wednesday by the Pew Research Center's Internet and American Life Project also found that another 9 per cent of U.S. adults only use the Internet when they are not at home. Adults with lower levels of income and education, as well as blacks and Hispanics, are significantly more likely to rely on Internet access outside of their home, in libraries, at work or elsewhere. Of the people who don't go online, only 8% want to. The rest said they are not interested.
US BORROWING AUTHORITY UP OCT. 17 OR BEFORE
Treasury Secretary Jacob Lew said Wednesday the government will exhaust its borrowing authority by Oct. 17, leaving the United States just $30 billion cash on hand to pay its bills. That's a slightly worse financial position than Treasury predicted last month and adds to the pressure on Congress to increase the government's borrowing cap to avert a first-ever U.S. default on its obligations. In a letter to top congressional leaders, Lew warned that a repeat of the debt brinksmanship of 2011 could inflict great harm on the economy and that "if the government should ultimately become unable to pay all of its bills, the results could be catastrophic."The government reached its $16.7 trillion debt limit in May. Since then, it has been using "extraordinary measures" such as suspending U.S. investments in federal employee trust funds to create about $300 billion in additional borrowing room. Lew again warned that President Barack Obama would not negotiate with Republicans over the debt limit. " Republicans want to add budget cuts and other legislation like a one-year delay of "Obamacare." Full story here: click here