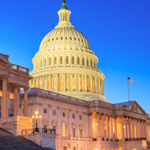 Real Estate Daily News Buzz is designed to give news snippets to readers that our (yet to be award winning) editors thought you could use to start your day. They come from various business perspectives, real estate, government, the Fed, local news, and the stock markets to save you time. Here you will find the headlines and what the news buzz for the day will be.
Friday, the Dow Jones Industrial average rose 42.06 points, or 0.3%, to close at 16,221.14. The NASDAQ composite added 46.61 points, or 1.2%, to 4,104.74. The S&P 500 index rose 8.71 points, or 0.5%, to 1,818.31. Benchmark U.S. oil rose 28 cents to close at $99.32.
APPLE SIGNS DEAL WITH CHINA MOBILE LTD.
Dec 23 (Reuters) – Apple Inc. said it has signed a long-awaited agreement with China Mobile Ltd to sell iPhones through the world's biggest network of mobile phone users. In a deal that could add billions of dollars to its revenue, Apple said its smartphones will be available to China Mobile customers starting Jan. 17. Pricing and availability details for the iPhone 5S and 5C lines will be disclosed at a later date, it said in a statement. China Mobile, which has about 760 million customers, will begin registering orders for iPhone from Dec. 25, the company said on its account on the Sina-Weibo micro-blogging service. The tie-up between the pair, in the U.S. company's second-largest market after its home turf, provides a much-needed boost for Apple in a market where it's trailing rivals. It will also give Apple extra firepower in its increasing global rivalry with South Korea's Samsung Electronics Co Ltd. Apple didn't disclose financial terms of the agreement. Tim Cook, Apple's chief executive, said in its statement that China is an extremely important market for the Cupertino-based company.
STORES OPEN FOR 100 HOURS TO ATTRACT SHOPPERS
NEW YORK (AP) — Some stores are ending the holiday shopping season the same way they began it — with round-the-clock, marathon shopping hours. Kohl's for the first time is staying open for essentially five days straight, from 6 a.m. on Friday through 6 p.m. on Christmas Eve. Macy's and Kmart are opening some of their stores for more than 100 hours in a row from Friday through Christmas Eve. And Toys R Us is staying open for 87 hours straight starting on Saturday, which is typically the second biggest shopping day of the year. The expanded hours in the final days before Christmas are reminiscent of how some retailers typically begin the season on the day after Thanksgiving known as Black Friday. The strategy comes as stores try to recoup lost sales during a season that's been hobbled by a number of factors.
FURY AND FRUSTRATION OVER TARGET DATA BREACH
NEW YORK (AP) — Potential victims of credit card fraud tied to Target's security breach said they had trouble contacting the discounter through its website and call centers. Angry Target customers expressed their displeasure in comments on the company's Facebook page. Some even threatened to stop shopping at the store. Target apologized on Facebook and said it's working hard to resolve the problem and is adding more workers to field calls and help solve website issues. The fury and frustration come as the nation's second-largest discounter acknowledged Thursday that data connected to about 40 million credit and debit card accounts was stolen as part of a breach that began over the Thanksgiving weekend. The theft is the second-largest credit card breach in U.S. history, exceeded only by a scam that began in 2005 involving retailer TJX Cos. That incident affected at least 45.7 million card users. Target disclosed the theft a day after reports that the company was investigating a breach. The retailer's data-security troubles and its ensuing public relations nightmare threaten to drive off holiday shoppers during the company's busiest time of year.
US ECONOMY EXPANDS 4.1% RATE
WASHINGTON (AP) — The U.S. economy grew at a solid 4.1 per cent annual rate from July through September, the fastest pace since late 2011 and significantly higher than previously thought. Much of the upward revision came from stronger consumer spending. The Commerce Department's final look at growth in the summer was up from a previous estimate of 3.6 per cent. Four-fifths of the revision in the report released Friday came from stronger consumer spending, mainly in the area of health care. On Friday, President Barack Obama pointed to the upward revision to GDP growth as one of several signs of improvement in the economy. They include four straight months of solid job growth and a drop in the unemployment rate to its lowest point in five years.
UNEMPLOYMENT RATES FALL IN NEARLY ALL US STATES
WASHINGTON (AP) — Unemployment rates fell or were unchanged in all 50 U.S. states in November, evidence that hiring is improving across the country. The Labor Department said Friday that employers added jobs in 43 states and cut jobs in just seven. California, Texas and Indiana reported the largest job gains. The lower state unemployment rates are due in part to robust hiring nationwide over the past four months. U.S. employers added an average of 204,000 jobs from August through November, a strong pickup from earlier this year. The national unemployment rate fell to 7% last month, a five-year low. Still, the decline in state unemployment rates has occurred partly because many people have stopped looking for work. When people who are out of work stop looking for jobs, they're no longer counted as unemployed. The unemployment rate can fall as a result. Click here for the latest Arizona jobs numbers reported Dec. 20, 2013.
ORACLE BUYING RESPONSYS FOR ABOUT $1.39 BILLION
REDWOOD SHORES, Calif. (AP) — Oracle is buying cloud-based business-to-consumer marketing software company Responsys for about $1.39 billion. Oracle, which also makes business software, said that the deal will extend its offerings of cloud businesses. It already offers cloud-based opportunities for sales, commerce, service, social and marketing activities. Earlier this week, Redwood Shores, Calif.-based Oracle reported that its fiscal second-quarter net income edged down slightly, hurt by flat revenue from new software licenses and cloud software subscriptions. The performance still beat Wall Street's view. Under the deal announced Friday, Oracle will pay $27 per Responsys Inc. share, a 38 per cent premium to the company's Thursday closing price of $19.52.
S&P TAKES AWAY EUROPEAN UNION'S AAA CREDIT RATING
PARIS (AP) — The Standard & Poor's rating agency says it has downgraded the European Union's credit rating, stripping it of the highest grade of AAA. The agency said Friday that a bitter battle over the EU budget and worsening creditworthiness of its members are behind the decision to downgrade the bloc's long-term issuer credit rating to AA+. The outlook is stable. A downgrade can sometimes make it more expensive to borrow money on bond markets. But a rating of AA+ is still considered very solid, so the new rating is likely to have little more than symbolic effect. The EU borrows money to lend to member states, other countries and some programs. S&P said loans to Ireland and Portugal — which received bailouts — represent 80 per cent of the EU's outstanding loans.