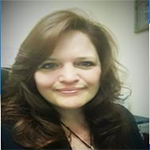 We at Real Estate Daily News are proud to endorse Suzanne Droubie for Pima County Assessor. Suzanne is running for office as an Independent and deserves our support.
Suzanne has over 23 years of combined real estate, management, and customer service experience. 7+ years of that experience was in the Pima County Assessor's Office. Her experience, along with being fiscally conservative, and customer service oriented, make her the best candidate for Assessor.
Speaking with her, she makes it clear that she does not support the wasteful spending and unnecessary litigation that is a huge problem within the office today.
She pledges to apply values and exemptions according to statute, and without bias.
She has stated that she will make the changes necessary to make the Assessor's office and website a valuable resource to the community and a source of friendly easy to use information on how property value is determined.
She wants to ensure that taxpayer concerns are always addressed in a respectful and courteous manner. She has the experience and the drive to put the SERVICE back into PUBLIC SERVICE.
"All of the current problems can be fixed by implementing a culture of public service back into the Assessor's office. The technical job of the Assessor is to identify all property subject to taxation, determine who owns the property, determine the property's value, maintain the assessment roll, and to process appeals and exemptions as specified by law. However, all of that needs to be done in a manner that respects and maintains the individual rights of the people. Not in a manner that is self-serving to the office," said Droubie.
We believe Suzanne Droubie is the right person, at the right time, to bring SERVICE back into Public Service as she says, and encourage you to vote Suzanne Droubie for Pima County Assessor.
To learn more about Suzanne go to www.suzanneforassessor.com.