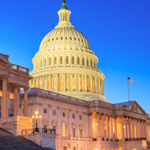 Real Estate Daily News Buzz is designed to give news snippets to readers that our (yet to be award winning) editors thought you could use to start your day. They come from various business perspectives, real estate, government, the Fed, local news, and the stock markets to save you time. Here you will find the headlines and what the news buzz for the day will be.
Friday, the Dow Jones industrial average fell 318.24 points, or 2%, to close at 15,879.11. The Standard & Poor's 500 index fell 38.17 points, or 2.1%, to 1,790.29. The NASDAQ composite fell 90.70 points, or 2.2%, to 4,128.17. Benchmark U.S. crude for March delivery fell 68 cents to close at $96.64 a barrel on the New York Mercantile Exchange.Monday, the Dow Jones industrial average fell 41.23 points, or 0.3%, to close at 15,837.88. The Standard & Poor's 500 index fell 8.73 points, or 0.5%, to 1,781.56. The NASDAQ composite fell 44.56 points, or 1.1%, to 4,083.61. Benchmark U.S. crude for March delivery fell 92 cents at close at $95.72 a barrel on the New York Mercantile Exchange
GLOBAL STOCK DECLINES CONTINUE
NEW YORK (AP) — Shaky economies and plunging currencies in the developing world are fueling a global sell-off in stocks. Fearful investors on Monday pushed prices lower across Asia and Europe, though many of the drops weren't as steep as last week. In the U.S. and in other rich countries, where economies are healthier, investors also retreated, but the selling was not as fierce. The Dow Jones industrial average slipped 41.23 points, or 0.26%, to 15,837.88. The Standard & Poor's 500 index fell 8.73 points, or 0.5%, to 1,781.56. The tech-heavy NASDAQ was down the most, falling 44.56 points, or 1.1%, to 4,083.61. The selling started in Asia, with major indexes in both Hong Kong and Tokyo down more than 2 per cent, then spread to Europe and the U.S., as stocks slipped across the board, though much less than feared given the big declines on Friday.
AP-GfK POLL: BREACHES NOT CHANGING PEOPLE'S HABITS
NEW YORK (AP) — American shoppers say they are very concerned about the safety of their personal information following a massive security breach at Target, but many aren't taking steps to ensure their data is more secure, says a new Associated Press–GfK Poll. The poll finds a striking contradiction: Americans say they fear becoming victims of theft after the breach that compromised 40 million credit and debit cards and personal information of up to 70 million customers. Yet they are apathetic to try to protect their data. In the survey, nearly half of Americans say they are extremely concerned about their personal data when shopping in stores since the breach. Sixty-one per cent say they have deep worries when spending online, while 62% are very concerned when they buy on their mobile phones. But just 37% have tried to use cash for purchases rather than pay with plastic in response to data thefts like the one at Target, while only 41% have checked their credit reports. And even fewer have changed their online passwords at retailers' websites, requested new credit or debit card numbers from their bank or signed up for a credit monitoring service.
US SALES OF NEW HOMES DROP 7% IN DECEMBER
WASHINGTON (AP) — U.S. sales of new homes fell in December for a second consecutive month but even with the pause at the end of the year, sales for all of 2013 climbed to the highest level in five years. Sales of new homes dropped 7 per cent last month to a seasonally adjusted annual rate of 414,000, the Commerce Department reported Monday. In November, sales had fallen 3.9 per cent. For the whole year, sales were up 16.4 per cent to 428,000, the highest level since 2008. It marked the second year that sales have risen after six consecutive annual declines as the housing industry was rocked by the collapse of a housing bubble. Sales of new homes peaked at 1.28 million in 2005. Economists said continued job gains and a strengthening in the overall economy should help boost sales further in 2014.
APPLE'S 1Q DISAPPOINTS WALL STREET, STOCK FALLS
SAN FRANCISCO (AP) — Apple's holiday season proved to be a disappointment even though the company sold a record number of iPhones and iPads during its latest quarter. The fiscal first-quarter earnings released Monday topped analyst projections, but Apple sold fewer iPhones than Wall Street had been anticipating. Management also forecast revenue for the current quarter that fell below analysts' predictions. Those letdowns caused Apple's stock to shed $41.62, or more than 7.5 per cent, to $508.88 in extended trading after the release of results. The Cupertino, Calif., company sold 51 million iPhones during the three months ending Dec. 28. That marked a 7 per cent increase from the previous sales record of nearly 48 million iPhones set a year earlier. But analysts were expecting even bigger things and had predicted about 55 million iPhones in what is traditionally the company's best quarter. Apple's stock had been rising on the expectation that the company would clear the hurdle.
CARIBBEAN CRUISE ENDED AFTER OUTBREAK OF ILLNESS
KINGSTON, Jamaica (AP) — The Royal Caribbean cruise line on Sunday ended a ship's 10-day trip in the Caribbean early after hundreds of passengers and crew members were sickened with a gastrointestinal illness. The Miami-based company made the announcement a few hours after officials from the U.S. Centers for Disease Control and Prevention boarded the Explorer of the Seas during its U.S. Virgin Islands port call to investigate the illness and evaluate the outbreak response. The CDC said early Monday that 577 of the 3,050 passengers aboard the 15-deck ship reported getting sick during the cruise that left Cape Liberty, New Jersey, on Tuesday. Forty-nine crew members also reported feeling ill, according to the CDC. The CDC team will remain on board the ship until the vessel returns to the United States later this week. Tests would have to confirm what caused the outbreak, but fast-spreading norovirus is often to blame for similar symptoms sweeping closed quarters like those on cruise ships.
SURVEY: BUSINESSES MORE OPTIMISTIC, BUT NOT HIRING
Businesses expect their companies to perform better this year, but that optimism still isn't translating into a push to hire more workers, according to a new survey from the National Association for Business Economics. Of the 64 members who responded to NABE's January survey, most said they saw stronger sales in the final months of 2013, and 43 per cent expect their companies to modestly hike selling prices this year. That's the highest percentage in more than 12 months. Most respondents don't expect the new health care law or the Federal Reserve's easing of its stimulus policies to have a major impact on business, either. However, only 37 per cent expect to create jobs in the next six months, the same as in NABE's October survey. For the fourth quarter, only about a quarter of respondents said their companies expanded payrolls. Those most likely to report increased hiring were from the manufacturing, finance, insurance and real estate sectors.
US PROBES CAMRY HYBRIDS FOR POWER BRAKE PROBLEM
DETROIT (AP) — U.S. safety regulators are investigating complaints that power-assisted brakes can fail at times in Camry gas-electric hybrids. The probe covers about 30,000 of the midsize cars from the 2007 and 2008 model years. The National Highway Traffic Safety Administration says it has 59 complaints about intermittent loss of power-brake assist. The agency says the problem happens without warning. It causes increased stopping distances and requires more pedal pressure to stop the car. Two crashes have been reported but no injuries. The agency says 24 incidents happened at speeds of 40 miles per hour or more. It says the number of complaints is increasing, with 55 per cent received in the past eight months.
GOOGLE BUYS ARTIFICIAL INTELLIGENCE STARTUP IN UK
LONDON (AP) — Google says that it has purchased the British startup DeepMind, an artificial intelligence company founded by a 37-year old former chess prodigy and computer game designer. The American tech giant's London office confirmed a deal had been made but refused to offer a purchase price, which is reportedly $500 million. The company was founded by researcher Demis Hassabis together with Shane Legg and Mustafa Suleyman. Hassabis, who is on leave from University College London, has investigated the mechanisms that underlie human memory. Artificial intelligence uses computers for tasks normally requiring human intelligence, like speech recognition or language translation. DeepMind says the company, based in London, specializes in algorithms and machine learning.
Google, like other tech giants such as Facebook, are anxious to develop systems that work like the human brain.
[tooltip tip="Tooltip Text"]