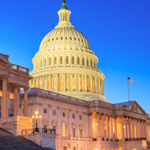 Real Estate Daily News Buzz is designed to give news snippets to readers that our (yet to be award winning) editors thought you could use to start your day. They come from various business perspectives, real estate, government, the Fed, local news, and the stock markets to save you time. Here you will find the headlines and what the news buzz for the day will be. The U.S. stock market finished slightly lower on Wednesday, adding to its losses so far this year. A survey on hiring did little to ease uncertainty about the health of the economy.
The Dow Jones industrial average slid 231.19 points, or 1.4%, to 16,108.89. The S&P 500 index fell 21.86 points, or 1.2%, to close at 1,846.34. The NASDAQ composite dropped 62.91 points, or 1.5%, to 4,260.42.  Benchmark U.S. crude for April delivery rose 21 cents to $98.20 a barrel on the New York Mercantile Exchange.
DOW POSTS FOURTH LOSS IN A ROS AS US STOCKS SLIDE
The Dow Jones industrial average fell more than 200 points Thursday, its biggest decline in six weeks. The pullback came as investors reacted to discouraging economic reports from China and intensifying tensions in Ukraine. It was the worst day for the market in six weeks and the fourth loss in a row for the Dow. The plunge was a sharp contrast to the relatively quiet trading earlier in the week following a record-setting run last week. Thursday's slide erased the S&P 500 index's gains for the year and extended the Dow's year-to-date loss to 2.8%. The NASDAQ is still up 2% so far this year.
AMAZON HIKES PRIME MEMBERSHIP TO $99 PER YEAR
NEW YORK (AP) — Amazon said Thursday that it is raising the price of its popular Prime two-day free shipping and video streaming service of movies and TV shows. The increase of $20 for Prime to $99 a year comes as the company seeks to offset rising costs to ship products to customers. It's the first price hike since Amazon rolled out the service in 2005. The move could please investors as the mega online retailer is facing pressure to boost its bottom line after years of furious growth. Amazon has spent heavily to expand its business to meet consumer demands, often at the expense of its profit. But price increase also threatens to scare away online shoppers who tend to resist fee hikes.
IMF WARNS INCOME DISPARITIES CAN HURT ECONOMIES
WASHINGTON (AP) — The International Monetary Fund warned Thursday that wide income inequality can slow economic growth and is proposing ways to reduce it. Its recommendations include raising property taxes, taxing the rich more than others and raising the eligibility age for government retirement programs. The proposals are the latest sign of the IMF's growing concern about income inequality and are an unusual focus for a global lending organization best-known for providing loans paired with strict budget cuts. IMF officials say it is up to individual countries to decide whether and how to try to reduce income disparities. But if they do, its report highlights ways it says governments can use tax and spending policies to reduce inequality without inhibiting growth.
US RETAIL SALES REBOUNDED 0.3% IN FEBRUARY
WASHINGTON (AP) — U.S. retail sales bounced back in February after suffering a steep decline during a bitterly cold January. The Commerce Department said Thursday that seasonally-adjusted retail sales rose 0.3% in February. Spending had fallen 0.6% in January, revised down from the 0.4% decline initially reported. Retail spending also fell 0.3% in December. The increase suggests that consumer spending has started to recover after being tempered by snowstorms and freezing temperatures that blanketed much of the country. Shoppers spent more on autos, clothing and furniture.
BP REGAINS ABILITY TO DO FOR GOVERNMENT
WASHINGTON (AP) — The oil company behind the largest offshore oil spill in U.S. history can once again perform work for the federal government. Under an agreement announced Thursday, more than two dozen BP entities and its Houston-based oil production and exploration arm can secure new government contracts. The company had been suspended from performing any new government work since November 2012. That's when BP agreed to plead guilty to criminal charges involving the death of 11 workers and lying to Congress about how much oil was spilling into the Gulf of Mexico. For five years, BP will have to abide by a series of ethics, safety and other requirements. An independent auditor will also verify its compliance with the deal.
APPLICATIONS FOR US JOBLESS AID DIP TO 3 MONTH LOW
WASHINGTON (AP) — The number of people seeking U.S. unemployment benefits dropped 9,000 last week to a seasonally adjusted 315,000, its lowest level in three months. It was the second straight decline, and it added to evidence that the job market is picking up after a winter slump. The Labor Department said Thursday that the four-week average of applications, a less volatile figure, fell 6,250 to 330,500, the lowest point since early December. Applications are a rough proxy for layoffs. The declines indicate that most companies are confident enough about consumer demand to avoid layoffs.
AVERAGE US 30-YEAR MORTGAGE RATE UP TO 4.37%
WASHINGTON (AP) — Average U.S. rates on fixed mortgages rose last week but remained close to historically low levels. Mortgage buyer Freddie Mac said Thursday the average rate for the 30-year loan increased to 4.37% from 4.28% last week. The average for the 15-year mortgage rose to 3.38% from 3.32%. Mortgage rates have risen about a full percentage point since hitting record lows roughly a year ago.
GE PLANS IPO FOR FINANCE SPINOFF LATER THIS YEAR
FAIRFIELD, Conn. (AP) — General Electric is moving ahead with plans to spin off its North American consumer lending unit, and it aims to complete an initial public offering for the business later this year. The company, to be called Synchrony Financial, estimates proceeds of up to $100 million from the offering, a figure it devised primarily to calculate a filing fee, according to a document filed Thursday with the Securities and Exchange Commission. The document did not indicate how many shares will be offered or at what price.
McDONALD'S HIT BY LAWSUITS OVER WORKER PAY
NEW YORK (AP) — McDonald's workers in three states filed lawsuits against the fast-food chain this week, saying the company engages in a variety of illegal practices to avoid paying them what they're owed. The suits in California, Michigan and New York against McDonald's Corp. and its franchisees come amid growing attention on the country's wealth disparities. While the type of violations outlined in the suits aren't specific to McDonald's, lawyers said they targeted the company because it's an industry leader. Taken together, the suits seeking class action status could affect roughly 30,000 workers, lawyers said during a conference call arranged by organizers of the recent fast-food protests. They seek back pay and other damages.
US TRADE GROUP: TRADE GROUP: SPENDING ON PETS AT ALL TIME HIGH
LOS ANGELES (AP) — Dogs and cats have increasingly become part of American family's inner circle over the past 20 years, eating specialty food, drinking purified water and cuddling up in heated chairs. Some even have their own groomers, trainers, sitters and occasional walkers. All this suggests a bright future for the pet products industry, which has expanded at a steady 4 per cent to 6 per cent a year since the American Pet Products Association started record-keeping in 1996. Americans spent an all-time high $55.7 billion on their pets last year, and spending will creep close to $60 billion this year, association President and CEO Bob Vetere told buyers and exhibitors at the Global Pet Expo in Orlando, Fla., on Thursday.