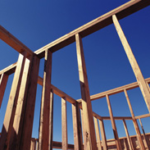 This article has been archived, please login for access or subscribe now by going to the subscribe tab at the top of page.
Richmond American Homes (James Gaulin, Director of Land Acquisition) closed on the new subdivision of Sycamore Canyon Block 1 with 49 platted & engineered lots for [mepr-show rules="58038"]$931,000 ($19,000 per lot). The property is located at the northwest corner of Harrison Rd and Camino Del Toro in Southeast Tucson platted by the seller, Unity, LP, a Montana-based company.
In a separate transaction, Richmond American took down three lots at Tangerine Crossing for $203,400 ($67,800) in Northwest Tucson.
No brokers were involved in either of these transactions.
Richmond American is a wholly owned subsidiary of M.D.C. Holdings, Inc., (NYSE:MDC) a Delaware Corporation based in Colorado since 1972, and ranked 11 in the top 100 homebuilders for 2012, with 3,740 closing for the year.
For more information on Richmond American Communities, contact (520) 544-2700.
The following land was sold in separate transactions:
Andrada Wilmot 180, LLC assembled 179.33 contiguous acres of ranch land in Sahaurita for $635,868 ($3,546 per acre) from two buyers, The Alice Mildred Cheeck Gasho Revocable Trust and Douglas Papini. The property is located southeast of Wilmot and Andrada, north of Sahuarita Road in Southeast Tucson. The buyer, Andrada Wilmot, LLC is an affiliate if Diamond Ventures of Tucson to hold for investment.
Myles Lewis of Tucson purchased 11.58 acres at 4900 N Craycroft Road in Tucson from DHB Real Estate of Cleveland, OH, an affiliate of New York Community Bank for $365,000 ($31,520 per acre). The property was purchased for  agricultural use. Randy and Gary Emerson of GRE Partners of Tucson and Beth Jo Zeitzer of ROI Properties represented the seller in the transaction. Emerson can be reached at (520) 777-4949 for more information.
Anthony Lunt of Tucson  acquired 5 platted lot at 5246-5255 N Melpomene Way in Northeast Tucson from ML Properties Investments, LLC of Tucson for $145,000 ($29,000 per lot) to hold for investment.
40 acres at 8845 N Ghost Ranch Trail in Marana was sold by Don Colin Pressnall to Phillip Lee Souliere for $195,000 ($4,875 per acre) to hold for investment.[/mepr-show]
Login for additional information.
[ismember] Richmond American Homes closed on Sycamore Canyon Sept. 24, 2013. Option at Tangerine Crossing closed on Sept. 27, 2013. Both were all cash transactions.
The 179.33 acres of Venture Partners closed on Aug. 30, 2013. APN: 305-23-018A, 305-23-027B and 305-23-018B. Property was financed with a seller carryback.
Myles Lewis closed on Aug. 29, 2013. All cash transaction. APN: 109-10-013C.
The 5 -lots of Anthony Lunt closed Sept. 5, 2013. All cash transaction. All cash transaction.
These sale close out all Q3 sales recorded.
[/ismember]