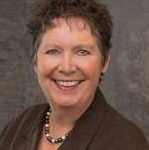 Long Realty is pleased to recognize CEO Rosey Koberlein as a member of the First Swanepoel Power 200 Most Powerful People in Real Estate. The Swanepoel Power 200 (SP200) list is comprised of the most powerful and influential CEOs, Thought Leaders and Senior Executives in the residential real estate brokerage industry. The SP200 also ranks the "Power Players" into nine different categories: franchise executives, real estate brokers, educators, economists, technologists, media executives and association executives.
Koberlein oversees strategic planning and leadership for all of Long Companies, including Brokerage, Mortgage, Title and Insurance, and 1,400 licensed real estate associates.
Residential real estate is an enormous industry with some $55 billion being earned just in real estate commissions every year. We therefore focused on those individuals/companies who generate most of their business or income, in one form or another, from the residential real estate industry.
The rankings of the SP200 are "based on multiple criteria that take into account the individual's personal influence, his/her tenure in the industry, the office he or she holds, the decision-making power of said office, the financial resources of the company or organization, the company or organization's significance and contribution to the industry, the company's geographic reach, and his or her recent activities, growth, and potential," according to Rob Hahn, co-editor of the Swanepoel Power 200.
There was some heated debate on whether the list should include company individuals in finance and government. Obviously, major mortgage banks like Bank of America and Wells Fargo have incalculable impact on residential real estate, and they do generate significant revenue from the financing of residential properties. They, however, also have significant other revenue.  A similar situation arises with powerful regulators and legislators. Our solution was to acknowledge these types of powerful individuals under the "Outsiders" category without including them in the overall SP200 ranking.
"We acknowledge the huge contribution to our industry by the SP200 Power Players and thank them for their role in improving the home buying transaction," Swanepoel said.
For a full list of rankings, visit SP200.