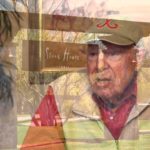 Tucson, AZ – The Southern Arizona Home Builders Association (SAHBA) has announced its 2015 Annual Awards and presented its first Legacy Awards to Peter Herder and Diamond Ventures, Inc.
The awards were presented at SAHBA's annual installation and awards luncheon at the Westin La Paloma Resort on January 29, 2016.
"The Legacy Awards are in recognition of an individual and businesses whom have made a positive, lasting impact on the local home building industry," said David Godlewski, SAHBA's President.
Herder is a past Chairman of the SAHBA executive board and a former Chairman of the Board of Directors of the National Association of Home Builders. The Herder video can be viewed here: https://youtu.be/G9idcPrK1Xg
Diamond Ventures, Inc. develops and invests in a variety of residential real estate projects including large master-planned communities, builder neighborhoods and exclusive custom home communities. To view the video on Diamond Ventures click here: https://youtu.be/hG-97Td-npw
Approximately 20 judges spread over six panels determined and evaluated the award winners. Other 2015 Award winners are:
Production Home Builder of the Year: Pepper Viner Homes
Custom Home Builder of the Year: Sunset Custom Homes
Remodeler of the Year – Project over $50,000: McCaleb Construction
Remodeler of the Year – Project under $50,000: Accessible Home Remodeling
Trade Partner of the Year: Santa Rita Landscaping
Associate Firm of the Year- Corporate: NOVA Home Loans
Associate Firm of the Year – Small Business: OneSource Benefit Planning
Individual Member of the Year: Lisa Walling, Re-Bath/5-Day Kitchens
Home Builder Sales Manager of the Year: Heidi Yetzer, Richmond American Homes
Home Builder Sales Professional of the Year: Eddie Holmes, KB Home
SAHBA, representing more than 350 member businesses, advocates for public policies and develops activities and services that advance the home construction industry and a member of the National Association of Home Builders and is chartered to serve the Pima County area including the municipalities of City of Tucson, Town of Marana, Town of Oro Valley, Town of Sahuarita, as well as Cochise County and Santa Cruz County.
New home construction is one of the key driving forces to the area's economic well-being. SAHBA is the voice of the industry dealing with critical issues like sufficient water supplies, environmental regulations, government impact fees and taxation, public funding support for transportation and other basic services impacting positive growth.
Additional information on SAHBA can be found at their website: https://www.sahba.org/