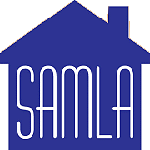 Thursday, February 19th, the Southern Arizona Mortgage Lenders Association (SAMLA) and Arizona Association of Mortgage Professionals (AzAMP) held their joint economic forecast meeting with all proceeds going to the Hearth Foundation.
Randy Hotchkiss, President of Hotchkiss Financial and President of SAMLA introduced panel participants including Nicole Brule-Fisher, President of Tucson Association of Realtors (TAR), David Godlewski President of Southern Arizona Home Builders (SAHBA), David Welsh Executive Vice-President of Tucson Regional Economic Opportunities, Inc. (TREO), Juan Francisco Padrés, Metropolitan Tucson Convention & Visitors Bureau (Arizona and Mexico Marketing) Transportation & Trade Corridor Alliance, and Chuck Huckelberry, Pima County Administrator.
Huckelberry spoke of the Draft Economic Development Plan 2015 to 2017 currently being circulated for comments. The plan details 13 strategies and 92 specific actions the county proposes to pursue to improve the regional economy. Among the strategies are: Protecting and expanding existing major employers; Developing a logistics, technology and aerospace corridor between Interstate 19 and 10 south of Tucson International Airport; Increasing foreign direct investment in the region, especially from Mexico; and capitalizing on the research and innovation of Arizona's three major universities.
"The 2015 through 2017 action plan is designed to guide the county's investments and policy actions to grow the local economy, increase jobs and increase overall community wealth. The recommendations and action items presented in this plan are steps the county can take in the near term over the next three years to continue to grow our local economy," Huckelberry said.
A decision by the Board of Supervisors on whether to hold a bond election this year is expected this spring. Huckelberry is seeking public comment to be conserved in the crafting of the final draft of the plan for submission to the Board of Supervisors through March 20, although that deadline may be extended. The public can review the Draft Report here and make comment by clicking the feedback button on the plan website at www.pima.gov/economicdevelopmentplan2015.
David Welsh of TREO spoke about the functions of TREO to be a blueprint backdrop to the Economic Development Plan of Pima County and spoke of the work to bring HomeGoods, which has placed an offer on land at Alvernon & Corona, to Tucson. If all works out, the company could complete due diligence and close on the site by the end of March, with an August 2016 opening date projected. HomeGoods would open with a staff of 400 employees and grow to 800.
Juan Francisco Padrés of the Metropolitan Tucson Convention & Visitors Bureau (Arizona and Mexico Marketing) Transportation & Trade Corridor Alliance spoke about the importance of Arizona – Mexico international trade. Padres said that $7 million per day is brought into Arizona b Mexican Nationals, $1 million of that in Pima County. Mexico is our largest trading partner which led to recently opening an Economic Development Office in Hermosillo, Mexico.
David Godlewski, President of Southern Arizona Home Builders, spoke about the 84 current active new home communities in Pima County and was predicting more than 2400 building permits for 2015. Currently there is a $70-$80,000 gap between median new home prices and median previously lived in homes. Part of the difference being the 2015 impact fees in Tucson and the region on new construction.
Nicole Brule-Fisher, President of Tucson Association of Realtors, said that inventory is increasing due to supply and demand, with 5800 homes in current TAR/MLS inventory. She would expect more buyer with interest rates being so low and foreclosure owners getting to a point to being able to purchase again. The 2015 median sale price for our region has increased to $160,250, $3,000 more than 2014 and FHA had cut Mortgage Insurance Premiums (MIP) from 1.35% to .8% are all good signs for buyers.
Yet homeownership is the lowest it has been in 20-years.We hear from homeowners they want an urban experience so it would be nice to add some downtown condominiums in addition to the student housing we have in downtown Tucson.
TAR, SAHBA and TREO work closely together for economic development in our region.