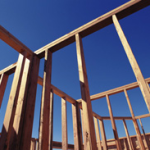 Residential up 0.5%; single-family up 0.1%.
Spending on private residential construction rose to a seasonally adjusted annual rate of $453.7 billion in September, 0.5% up from the upward-revised rate of $451.3 billion in August and also beat the reading of $449.7 billion a year ago in September 2015. Spending in the private residential construction sector has been trending up gradually during the past six years–after falling to a low of $230.5 billion in May 2009–but it remains well below the pre-crisis peak level of $678.0 billion reached in February 2006.
New single-family construction spending closed September with a $236.6 billion, up 0.1% month-over-month, but is -2.9% lower year-over-year. Spending on new multifamily construction continued to see an impressive improvement of 2% month-over-month, and 9.1% year-over-year, to a seasonally adjusted annual rate of $62.1 billion. The multifamily sector has been on a steady upward streak since the year 2011.
The overall construction industry (including total private construction and total public construction), however, decreased for a second month in a row to a seasonally adjusted annual rate of $1.150 trillion in September, -0.4% below the revised rate of $1.154 trillion in August. On the other hand, total residential construction (including both private and public) spending this September climbed 0.4% month-over-month, and up 0.6% compared to September 2015.
Read the full Value of Construction Put in Place Survey release-September construction>>