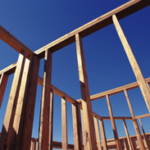 Nationally, mortgage applications to purchase newly built homes dropped dramatically in November, signaling a slowdown in sales for the nation's builders. Application volume fell 22% from October, according to the Mortgage Bankers Association. This change does not include any seasonal adjustments, but when compared to one year ago, the applications are down 11.9%. While home lot sales usually slow in the winter months, the numbers appear to echo sentiment from some home builders that there is a lesser urgency in this last quarter of the year.
A few exceptions and bright spots to the lot sales and housing market in Southern Arizona were found in Stone Canyon and Madera Highlands.
Fairfield Homes purchased the first 20 platted lots from Terry Klipp and partner, Bob Morken of Terramar Properties for $1 million ($50,000 per lot) at the Enclave at Stone Canyon.
Located in Stone Canyon in Rancho Vistoso, north of Tortolita Mountain Circle and east of Hohokam Village Place in Oro Valley, the property is also known as the Stone Canyon Donut Hole due to its vicinity to Stone Canyon Golf Course. Surrounded by the Stone Canyon Golf Course, the subdivision sits on approximately 28 acres of vacant property and feature single-story homes on lot sizes ranging from 10,000 to 15,000-square-feet and 80' frontage. Fairfield's lots are situated on holes 1, 2, 3 and 4.
The property features two points of ingress and egress, from Rock Haven Place on the south and Hohokam Village Place on the north.
To learn more Klipp and Morken can be reached at 520.577.7800. Fairfield Homes should be contacted at 800.830.5135.
Richmond American Homes of Arizona, a subsidiary of MDC Holdings, Inc. (NYSE: MDC), continues to takedown the 56-SFR lots at Madera Highlands Villages in the Town of Sahuarita, recently buying its second takedown of five lots for $413,122 ($82,624 per lot). The seller is MK Company Southwest LLC of Scottsdale.
The Madera Highlands Villages at Madera Highlands are roughly 1-acre lots and feature a distinctive collection of single and two-story floor plans. New homes showcase beautifully appointed exteriors and open, inviting layouts with features, such as tile flooring, stainless-steel appliances and granite kitchen countertops.
Will White of Land Advisors Organization in Tucson handled the transaction for the seller.
To learn more White should be reached at (520) 514.7454 for more information and Richmond American can be contacted at (520) 544.2700.