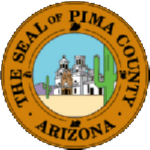 PIMA COUNTY — The Pima County Board of Supervisors on May 7 gave the green light for the County to seek more than $3 million in Community Development Block Grant (CDBG) and Emergency Solutions Grant (ESG) funds for dozens of community projects. The Supervisors also signed off on the Community Development and Neighborhood Conservation Department's Annual Action Plan, which details proposed local community development projects and activities that use CDBG and ESG funds for the U.S. Department of Housing and Urban Development (HUD).
In all, Pima County staff expects to receive $3,178,620 in CDBG and ESG funding for dozens of agencies that provide services countywide and specifically to remote and rural areas. On the upper end of funding, CDNC will allocate $650,000 for the Pima County Home Repair Program to assist qualified homeowners in need while the City of South Tucson's Community Cleanup and Green Program received the smallest allocation among funded programs, $5,000, to help beautify neighborhoods.
"This kind of funding is extremely important, especially in our most rural communities as it provides outcome-driven grant resources that local agencies need to deliver basic human services or to complete necessary capital improvements to existing community facilities," Interim CDNC Director Daniel Tylutki said. "The HUD, CDBG, ESG and HOME funded activities typically leverage other funding, two-to-one, for the benefit of low-income, homeless, and certain special needs residents."
The County also should receive $949,026 through the Consortium HOME Investment Partnership Program, a joint effort with the City of Tucson to promote affordable housing initiatives. Funding for each program depends on final congressional budget approval.