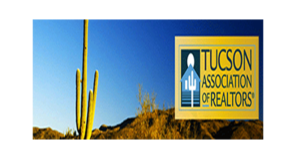 TUCSON, Arizona -- Tucson Association of Realtors (TAR) has released stats for November 2016. Average Sales Price increased another .25% this month to $217,446 from $216,902 in October, while sales volume pushed up 44.57% since November 2015, according to the Tucson Association of REALTORS® Multiple Listing Service.
The Average Selling Price of one year ago has increased 3.8 % over the year from $209,485 and the Median Selling Price has increased by 9.41% to  $184,900 since November 2015.
Total sales volume of $275 million increased 44.57% from 2015 number ($190 million).
The month-over-month, 1,266 homes in November compared to 1,259 homes in October was relatively unchanged (.56%) but shows a 39.27% increase from November 2015 (909 home sales).
The highest activity was in the Northwest submarket (335 homes) followed by the Central submarket (152 homes).
Highlights from TAR's Residential Sales Report:
Total Under Contract increased by 6.52% year over year.
New Listings decreased -1.26% from 2015
Total Active Listing of 4,067 on Tucson MLS is a decrease of -20.19% since November 2015 (5,096)
Average Days on Market continues to decline from 60 days last year to 47 in November 2016.
Conventional loan sales were 47.55% exceeded Cash Sales that were 23.06% of the 1,266 homes sold in November 2016.
Please refer to full November sales report for additional information at:
Full Tucson MLS sales report: statsnov2016sales
Tucson Rental statistics: statsrentnov2016rents
Click Here for latest November 2016 housing infographic