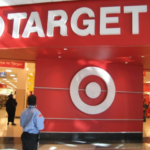 Minneapolis-based Target Corporation (NYSE: TGT) has announced the opening dates for 23 additional store locations in Canada, including its first stores in Quebec and Nova Scotia, along with additional Ontario locations in Ottawa and surrounding area. The stores are scheduled to open this fall, and include 14 opening on Sept. 17 and nine opening on Oct. 18. Target serves guests at 1,856 stores – 1,788 in the United States and currently has 68 stores in Canada, with plans for 124 Canadian locations by the end of 2013.
"We look forward to opening our first stores in Quebec and Nova Scotia as we carry out an unprecedented retail expansion covering all ten provinces across Canada this year," said Tony Fisher, president, Target Canada. "Quebec, Nova Scotia and Ontario offer a variety of culturally diverse markets and we look forward to serving our new guests and engaging with these great communities."
Guests will be welcomed into bright, clean stores with wide aisles, great guest service and a trend-right merchandise assortment. The majority of the 23 locations will feature a licensed Starbucks, as well as an in-store pharmacy designed to provide guests with superior patient-centered healthcare. As recently announced, the majority of stores in Quebec will offer Brunet pharmacies, which are scheduled to open starting in summer 2014.
Target is committed to providing Canadian guests with a one-stop shopping destination for affordable, stylish, quality products, including beauty, apparel and accessories, home, grocery, personal care and more. Each store will carry an extensive range of Target owned and exclusive brands, including C9 by Champion, Circo, Archer Farms, Market Pantry and up & up; exclusive, limited time collaborations with Beaver Canoe (a member of the Roots Canada family) and Philip Lim; and ongoing collaborations such as the Nate Berkus Collection, the Sonia Kashuk Collection, Giada De Laurentiis for Target, and Shaun White apparel. Target also offers local products specific to each market, including the Aliments du Quebec product offering in Quebec.
Since 1946, Target has given 5 percent of its profit through community grants and programs; today, that giving equals more than $4 million a week.