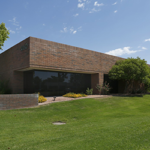 TEMPE, AZ – A sale of a 26,750-square-foot office building at University Tech Center, 1860 W. University Dr., sold for $3,798,500 in an off-market transaction. Price per square-foot was calculated at $142.05.
Lee & Associates Principals, Bill Blake and Colton Trauter, facilitated the transaction for the buyer, 1860 W. University Drive, LLC, which is controlled by iT1 Source who will use the facility as their headquarters. University Tech Center, LLC was the seller. Financing was arranged by Tom Altieri of MidFirst Bank.
iT1 was formed in 2003 with the goal of becoming the leading value-added reseller in the technology industry by providing best-in-class solutions. The company chose Tempe for their headquarters as a strategic decision to source a talented workforce from Arizona State University.
The office center was built in 1987 and is located just west of Arizona State University. The location is in a high employment concentration area and is desirable for its easy access to the SR 143 (Hohokam Exp.), I-10, Loop 202 with proximity to Phoenix Sky Harbor International Airport.
For more information, Blake can be reached at 602.954.3761 and Trauter can be contacted at 602.474.9503.