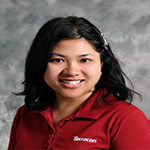 TEMPE, ARIZONA – Terracon, an engineering consulting firm, announced the opening of a West Valley office in Avondale.
Jennifer Tran, P.E., has moved from the Tempe office to the Avondale office. She will continue her role as Senior Project Manager and office lead. Tran's expertise is in geotechnical and pavement engineering and design.
Marilyn Zenko, NCR group manager, will also move to the Avondale office. Zenko's expertise is in natural and cultural resources.
Overseeing the Avondale office, 1050 N. Fairway Dr., Building G, Suite 103, will be Brent M. Borchers, P.E., Regional Manager for Terracon and Tempe office Principal.
"We are looking forward to servicing our clients with a presence in the West Valley," Borchers said. "Not only does our Avondale office bring with it the benefit of being local, but also provides our capabilities and expertise as a national firm."
Terracon is an employee-owned consulting engineering firm with more than 4,000 employees providing environmental, facilities, geotechnical, and materials services from more than 140 offices with services available in all 50 states.
Terracon currently ranks 24th on the Engineering News-Record list of Top 500 Design Firms and is ranked No. 1 in Asbestos and Lead Abatement Design.
"In addition to being closer to our West Valley clients and their growth, we simultaneously will be able to enhance some of our employees' wellbeing by providing an office closer to home," said Chuck Reynolds, Senior Client Development Manager and Principal. To learn more about Terracon visit terracon.com/offices/phoenix/