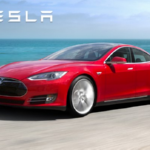 The Phoenix Business Journal is reporting multiple sources familiar with Tesla site selection for the $5 billion battery factory is pegging either West Valley or Pinal County locations adjacent to railroad links as the focus for the electric carmaker's search, if they were to come to Phoenix.
There are development plans and a proposed Union Pacific railroad yard project near Picacho Peak in Pinal County, and a number of large parcels of land are available in Buckeye and other West Valley markets.
Tesla says it is looking at sites in Nevada, Texas, New Mexico and possibly the Tucson area for the 6,500-worker battery plant that could encompass as much 10-million-square feet. Real estate and economic development sources say Tesla needs plenty of land for its factory and an adjacent solar and renewable energy field to help power it. The automaker also wants railroad access to ship the batteries to its assembly plant in Fremont, Calif., in the San Francisco Bay Area.
That also makes locations such as Reno, Nev., and Albuquerque, N.M., contenders.
Greater Phoenix Economic Council spokeswoman Michelle Kauk and Arizona Commerce Authority spokesman Joseph Valdez both declined to comment.
Tucson officials did not respond to requests for comment, nor did Pinal County and Casa Grande officials.
Buckeye Economic Development Director Len Becker said he could not discuss potential business prospects