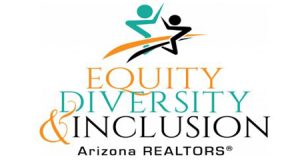 Scholarships for Future REALTORS®; Collaboration with Association's Equity, Diversity & Inclusion (EDI) Committee 
PHOENIX, ARIZONA – (June 16, 2023) – The Arizona Association of REALTORS®' Equity Diversity & Inclusion (EDI), Committee has opened applications for its Equity, Diversity & Inclusion Real Estate Scholarship Program, which will award scholarships to two eligible graduating Arizona high school students seeking a career in the real estate field.
The Program continues the Arizona REALTORS® and the EDI Committee's dedication to building a stronger, more inclusive and diverse Association.
The Program will provide up to $1,500 to each recipient based on selections made by the EDI Committee's Scholarship Review Board and verification of all eligibility requirements. Recipients can use the scholarship money for real estate pre-licensing school, exam expenses and the first year of REALTOR® state and national dues.
"We are happy to make this investment in future REALTORS® as these high school graduates explore opportunities in real estate," says Torey Gannon, 2023 chair of the EDI Committee. "The inaugural Equity, Diversity & Inclusion Real Estate Scholarship Program supports our efforts to cultivate a diverse membership within our Association while welcoming the next generation of REALTOR® professionals."
Applications must be submitted by August 31, 2023, and recipients will be notified by October 1, 2023.  
If selected, the recipient commits to being responsible for obtaining their real estate salesperson's license and will do their best to become an active participant in the state or their local association's EDI committee within two years of obtaining their salesperson's license.
For more information and to complete the online application, please visit www.aaronline.com/dei-scholarship-program.