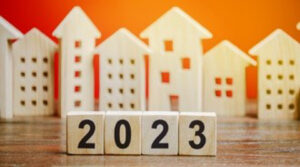 TUCSON, Arizona, February 21, 2023 -- Master-planned communities that is, and this issue of Trend report is surely making it. We're pleased to say, we've got them all in this issue! And it is indeed an honor to hear from these forward-thinking members of our community.
All are beautiful, multigenerational communities that draw people in droves wanting to live here with convenience, safety, and steady resale value.
The economy may be up, down, good, bad, who knows, but it is these developments that predict whether or not there will be affordable homes for newcomers in the future.
David Godlewski, President and CEO of Southern Arizona Home Builders Association, remarks, 'we're at a critical moment in 2023 where collaborative efforts among government leaders and the housing industry will be required to increase the housing supply and affordability issues'.
Take-aways from this issue will include the state of housing in Southern Arizona. As Will White of Land Advisors says, we may be looking at "the end of an era".
Special thanks to all our contributors in this issue.
Jeremy Sharpe, Managing Partner of Rancho Sahuarita gives us a synopsis of what's happening south of Tucson in Rancho Sahuarita: An Established Community Renewed for the Next Generation.
Then Carson Mehl, Vice President of Cottonwood Properties, reminds of why we can expect more people wanting to come here in Extreme Crime, High Taxes, Terrible Schools, and Bad Weather in other states is a recipe for our success. His comments are borne out in the latest statistics that show California the leading exporter of people to Arizona last year. Let me also add, being from Chicago myself, a Chicago Bears bar in Marana is an excellent idea!
Sunbelt Holdings is the latest developer to come to Tucson, and they've been here a decade already. Bob Bambauer, Executive VP at Sunbelt takes us through all the superb housing communities Sunbelt has brought us in Sunbelt Holdings: Celebrating a Decade in Tucson. There are more than you may have thought!
Randy Bury, president and founder of Moderne Communities is building a Build-For-Rent Community at Rocking K in southeast Tucson and explains why in Arizona leads the Charge in Build-For-Rent Communities.
Back to Northern Marana, Dean Wingert, Vice President and Tucson Office Head of Crown West Land Group, tells us about an interesting new direction Gladden Farms is taking in Changes in North Marana Growth Pattern.
Brittany Havard and the Saguaro Ranch Team, Scott Lundberg and Brian Peschel, developers along with Mike Conlin, Mike Hess and Chris Kemmerly came together to bring us an update on Saguaro Ranch luxury community in Fire in the Desert – Luxury Real Estate Ablaze at Northern Tucson's Saguaro Ranch.   
To all who helped with this Trend report issue, we extend our sincere thanks. Without the involvement of these noted individuals sharing their knowledge and time, these reports would not be possible.
We also thank the Trend report team: Patti van Leer, Michael Rossmann, Melissa Vucijevic, Jack Paddock and newest team member, Cindy Erwin, Sales and Marketing Specialist. Cindy is also a realtor at eXp Realty and we're thrilled to have her joining us. Welcome Cindy!
We'll be starting work right away on the upcoming and revealing April Retail issue trends.
We also thank you, our reader, for your continued support. As always, we appreciate your feedback and welcome your comments!
If you are not a subscriber yet, please go here to sign up: Commercial Real Estate Trends & Analysis | Get the TREND report (trendreportaz.com)