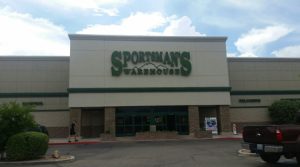 Sportsman's Warehouse, Bass Pro Shop, and Home Depot Coming Soon to Tucson!
TUCSON, AZ (October 11, 2023) – Three new retail big box stores are coming to Tucson: Sportsman's Warehouse, Bass Pro Shop, and Home Depot will soon have new stores, adding 271,000 square feet of new retail space to the area.
Sportsman's Warehouse has announced its second 35,056-square-foot store in South Tucson to open next month at the Tucson Spectrum Shopping Center at Irvington and I-19.
The grand opening is expected to be November 16th for this second Sportsman Warehouse.
The other Sportsman's Warehouse is at 3945 W Costco Drive in Marana, opened eight years ago.
This opening precludes several other big box spaces announced for Tucson.
Bass Pro Shops plans to spend $35.8 million to build a new 100,000 square-foot store on 13 acres at The Bridges, a 350-acre master-planned community adjacent to Interstate 10, between South Park Ave. and South Kino Parkway.
The retailer will employ approximately 128 workers in full- and part-time positions and receive an estimated $1.4 million in sales-tax incentives from the City of Tucson over five years.
In the ground lease agreement, Brenna Lacy with Volk Company represented Tucson Retail, LLC. See the whole article in Real Estate Daily News from September 22, 2023.
"We're absolutely thrilled to have Bass Pro Shop coming to the Marketplace at the Bridges," Lacy said. "They're one of the most innovative and exciting retailers in America today and will add more visitors and more excitement to this highly successful project."
The new Bass Pro Shops store is expected to open in late 2024.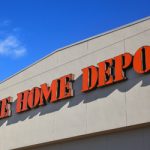 Home Depot will also build a 136,000-square-foot store at Houghton Town Center, located at Houghton and Old Vail Road in southeast Tucson. The new Home Depot will be another anchor tenant at Houghton Town Center, joining Walmart, TJ Maxx, Ross Dress for Less, Discount Tire, and Petco.
The company plans to construct a $40 million project and receive $2.6 million in sales-tax incentives from the city over five years. According to the City Manager, the store is expected to generate direct revenues of $8.6 million for the city and more than $21 million for other taxing districts.
Rita Ranch and the Vail area residents have been hoping for a Home Depot in this area since 2006.
The new store is expected to open in late 2024.