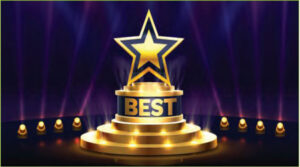 TUCSON, Arizona, December 19, 2022 – Trend Report is pleased to announce the recipients of the 2022 Best-in- Class Broker® Awards, recognizing those professionals who perform at the highest levels in commercial real estate sales per category.
"Trend Report shares a close association with Real Estate Daily News and RED Comps, the most accurate, independently researched database of commercial real estate property sales information available in Southern Arizona, so is well-positioned to identify the top brokers in each commercial category," said Karen Schutte, co-founder and CEO of RED Comps and Managing Editor of Trend Report.  "We congratulate these exceptional Southern Arizona industry leaders on their achievements."
RED Comps' research team verifies and records all commercial real estate sales in Pima County.  From that information, Trend Report is able to present the "no-nonsense" Best-in-Class Broker Awards to those individual brokers who closed the highest overall transaction volumes in commercial property sales for each market category in a given year. This year's awards were calculated from Q4 2021 to Q3 2022 comparing a full 12-months of sales.
2022 was a very active year in the commercial real estate market. Winners of the exclusive Best-in-Class Broker Awards saw industrial sales at their highest levels in years with a decline in the vacancy rate to 3.6 percent. The industry leaders being recognized contributed approximately one-third to the $4.3 billion total commercial sales, a 37.18 percent increase from the same time period a year earlier.
Among the winners are representatives from national real estate powerhouses such as CBRE, Marcus & Millichap, Land Advisors Organization and Cushman & Wakefield, as well as top brokers of local firms in Southern Arizona. All are based in Southern Arizona.
Trend Report's Best-in-Class Brokers for 2022 are:
Multifamily Sales (100+ units apartments): Clint Wadlund, Hamid Panahi, and Art Wadlund of Marcus & Millichap (IPA)
Multifamily Sales (<100 units apartments): Allan Mendelsberg and C. Joey Martinez of Cushman & Wakefield | PICOR
Industrial Sales: Rob Glaser, SIOR, CCIM, of Cushman & Wakefield | PICOR
Office Sales: Dean Cotlow of Cotlow Company
Retail Sales: Isaac Figueroa of Larsen Banker
Residential Land Sales: Will White & John Carroll of Land Advisors Organization
Industrial Land Sales: Tim Healy of CBRE Tucson
Commercial Land Sales: Jeramy Price of VOLK Company
All Trend Report's Best-in-Class Broker Awards are based exclusively on sales volume transaction data from RED Comps commercial real estate database.
These brokers will be presented with a personal award at a "Tucson-style" happy hour in the new year and will be able to use the Best-in-Class logo on correspondence. Watch for their personal interviews coming to the Real Estate Daily soon!