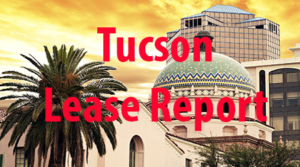 TUCSON, ARIZONA, June 19, 2023 -- Highlighted this week is a 16,948 square-foot lease in the historic warehouse district of downtown Tucson, at 1 E Toole Street in Tucson to an events company that was handled by Rob Lamb of Long Realty.
The following leases were submitted to the Real Estate Daily News from June 12-16, 2023.
RETAIL – 1 E TOOLE STREET, TUCSON
An events company leased the beautiful historic warehouse built in 1928 with a soaring barrel truss ceiling, original wood ceiling, original wood floors, and exposed brick and wall murals. The 16,948 square feet at 1 E Toole in Tucson were leased for weddings, quinceñeras, and other events. Rob Lamb with Long Realty represented both landlord and tenant in the transaction.
RETAIL – 537 N 6TH AVE., TUCSON
Reliques Marketplace leased 12,976 square feet at 537 N 6th Avenue for an antique furniture store. Rob Lamb with Long Realty represented the tenant, and Scott Wyckoff and Gabriel Silguero with Righteous Realty represented the landlord.
RETAIL – NWC SILVERBELL & ST. MARY'S, TUCSON
Starbucks leased land for a 928-square-foot new drive-through building, to be located at the northwest corner of Silverbell and St. Mary's, in Tucson. The landlord, Holland Real Estate, LLC, was represented by Lori Casey and Robert Nolan of Oxford Realty Advisors. Greg Furrier with Cushman & Wakefield | PICOR represented the tenant in the transaction.
Submit sales and leases to REDailyNews@outlook.com