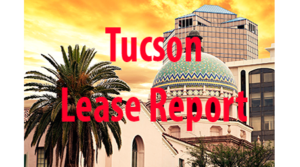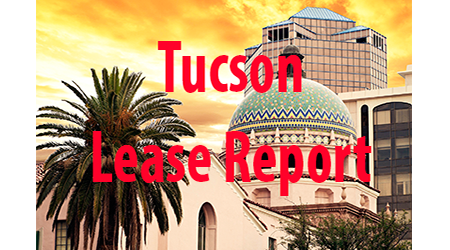 The following commercial leases were reported to the Real Estate Daily News for the Tucson Lease Report from July 9 thru 13, 2018.
SEASONAL SPACE LEASED FOR 3 HALLOWEEN SUPERSTORES
CBRE arranged the leases for three retail spaces totaling 53,764-square-feet to seasonal "pop-up" tenant Spirit Halloween Superstores. Nancy McClure with CBRE Tucson represented the landlords in all three transactions. Torrey Briegel with Phoenix Commercial Advisors represented the tenant.
Spirit Halloween Superstores has signed leases in the following locations:
A 21,535-square-foot space owned by K-GAM Broadway Wilmot LLC, at 6230 E. Broadway Blvd, #100, just east of Park Place Mall at the southwest corner of Broadway Boulevard and Wilmot Road.
An 18,382-square-foot space at Saguaro Shopping Center, 5975 E. Broadway Blvd. The landlord is KGAM Saguaro Properties, LLC.
A 13,845-square-foot space at 4625 N. Oracle Road, across the street from the Tucson Mall, owned by Daniel Beringhause Trust.
"As more large retail space comes available, we're continuing to see landlords take advantage of leasing to seasonal pop-up tenants that will draw shoppers and that translates to a benefit to the other tenants in shopping centers, so it's a win-win," said CBRE's McClure.
OFFICE – 6450 N SWAN DR., TUCSON
Elite Medical Experts leased a 3,792 square feet of office space from Swan/Skyline Plaza, LLC located at 6450 N. Swan Drive, at Top of Swan Offices. Jeff Casper of CBRE Tucson represented the landlord and Eric Danielson of DL Real Estate Services and Tom Hunt of Tango Commercial represented the tenant.
RETAIL – 3120 E FORT LOWELL RD., TUCSON
Doug and Mari Harding DBA (M.A.I.D) have leased approximately 1,160-square-feet in Winter Haven Square at 3120 E Ft Lowell. Juan C. Pantoja with Grimm Commercial represented the Tenant in this transaction. Greg Furrier with Cushman & Wakefield | Picor represented the Landlord.
RETAIL – 6979 E BROADWAY BLVD., STE 131, TUCSON
My Spoiled Pooch, Inc. leased 1,100-sqaure-feet at 6979 E. Broadway Blvd., Suite 131, from Maqsood and Sabina Enterprises, LLC, the landlord.  J.J. Brown & Associates, Inc. represented the Tenant and Robert J. Nolan of Oxford Realty Advisors represented the landlord in the transaction.
RETAIL – 2742 N CAMPBELL AVE., TUCSON
Martha R. Dabdoub DBA American Family Insurance has leased approximately 868-square-feet at Gee Plaza – 2742 N. Campbell Ave Tucson, AZ 85719. Juan Pantoja with Grimm Commercial, LLC represented tenant and Jesse Peron with CBRE represented landlord in this transaction.
Submit sales and leases to REDailyNews@outlook.com