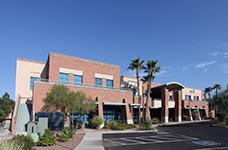 NOVA Financial & Insurance Services (NOVA), through an affiliate, 1630 E River, LLC (Jacob Kagele, manager) purchased the 8,339-square-foot office condominium it occupied at 1630 East River Road, at Mesquite Corporate Centre, in Tucson for $1.25 million ($150 PSF). The class-A office space, located at Campbell Ave and River was purchased by Nova after being a tenant for several years and the property became available for sale, listed by Roger Breckenridge of Long Realty in Tucson.
NOVA is a full service financial services company that believes a solid investment strategy must be developed individually for each client by focusing on their core goals and interests.
NOVA Financial & Insurance Services uses National Financial Services, LLC, a Fidelity Investments company as custodian. They are one of the largest providers of brokerage services nationally. National Financial Services LLC serviced over 18.5 million accounts representing $1.7 trillion in assets in 2008. NOVA Financial and Insurance Services' partnership with National Financial Services ensures that our clients will receive the personalized investment attention they deserve coupled with the security of a stable, nationally recognized investment corporation.
Breckenridge represented the seller, A&B Ventures of Tucson in the transaction and Mark Irvin of Mark Irvin Commercial Real Estate represented the buyer.
To learn more Breckenridge should be reached at 520.918.5813. Irvin can be contacted at 520.620.1833
*   *   *   *   *   *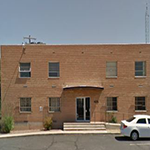 In an unrelated transaction, the Food Conspiracy Cooperative decided to purchase the Hoff Building at 425 E 7th Street and adjacent lots at 413 & 415 N 3rd Avenue in Tucson for $650,000 ($100 PSF) instead of continuing to lease the property.
Since signing the lease on the 6,497-square-foot property at 425 E. 7th Street a couple of years ago, the Coop had made many improvements to it, installing a new state-of-the-art kitchen, expanding the administrative offices, and set up a "Community Room" for classes, movies, lectures, and events. "Obtaining the property has been a tremendous boost to the Co-op," according to a written statement, "enabling it to continue with the renovations by remodeling the store and giving it the facelift it deserves to meet the challenges and opportunities afforded by the growth of Downtown."
In addition to the building, the Coop has built the Conspiracy Gardens on the lots purchased, the Co-op's urban micro farm that provides fresh, local produce for sale and for use in the kitchen. With the help of a grant from the City it was able to set up a water harvesting program. Owning the Hoff Building will also make it easier to undertake other renovations and projects in the future, without having to negotiate with the owner for permission. Owning the property will help to meet future needs of the Coop.
Quentin Bryson of Quentin Bryson Realty in Tucson handled the transaction for seller, Hoff-7th, LLC (Ann Lovell, manager) and the buyer.
To learn more Bryson can be reached at 520.780.0808.