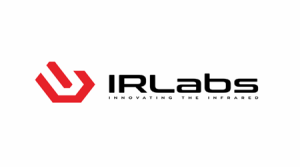 Tucson, Ariz. (September 19, 2023) – Infrared Laboratories, Inc. a Tucson-based optics and cryogenics company, is pleased to announce it has adopted its common nickname, IRLabs, as its new company name. This name change is representative of the company's positioning for future growth with new leadership, new branding and a new website.
Since 1967 the company has been well known in global astronomy and scientific research sectors as experts in solving the complex challenges of detecting ultra-low levels of infrared light and cooling for ground- and space-based telescopes. IRLabs designs and manufactures infrared detectors and bolometers, cryostats, liquid cryogen and cryogen-free cooling systems, cryo-mechanical and opto-mechanical components, infrared filters and optics, high-performance infrared camera systems, and infrared photon emission microscopes.
The company's expertise in detecting the faintest emissions of infrared light applies directly to semiconductor manufacturing, one of Arizona's booming tech sectors. The company's photon emission microscope detects abnormal electronic activity and defects that can affect chip performance in tiny, nanometer-scale integrated circuits.
In 2022, Manny Teran, an award-winning entrepreneur and business leader, was appointed Interim CEO to position the company for the future by focusing the organization on innovation with new technologies, markets and brand for its infrared detection and cryogenic products and services. Mr. Teran brings entrepreneurial and business development success to IRLabs' deep bench of company personnel with decades of experience in the design and manufacturing of optical and cryogenic systems.
"We've adopted 'Innovating the Infrared' in our new brand to represent our past and future," said Mr. Teran. "Our founder, Dr. Frank Low, pioneered the new field of infrared astronomy more than 50 years ago. We're embracing this history of innovation to develop new products and technologies where the detection of infrared signals is critical, including the semiconductor  manufacturing industry. IRLabs' expertise can help advance the design and manufacture of industrial and consumer products that use optics and nanotechnologies. These growth sectors represent exciting new opportunities for us."
IRLabs pioneered innovations in infrared astronomy and continues to innovate in space and on Earth. The company was founded in 1967 by Dr. Frank J. Low, known as the "father of infrared astronomy", for his breakthroughs in detecting the faintest levels of infrared light and principles in cost-efficient design to build space telescopes that continue with the James Webb Space Telescope. Today, IRLabs solves the challenges of detecting ultra-low levels of infrared light and manufacturing specialized cryogenic systems for scientific research and astronomy as well as applications in semiconductors, medical devices, and other industries.  Learn more at irlabs.com.