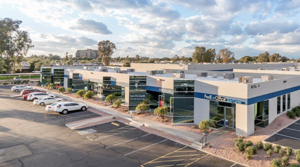 PHOENIX, Arizona – Cushman & Wakefield completed the sale of two North Phoenix industrial parks located in the I-17 Corridor for a total of $25 million. The two properties, Gateway Corporate Park and Gateway Metro Park, were controlled by San Francisco-based Stockbridge Capital Group and purchased by Phoenix-based Harrison Properties.
Bob Buckley, Tracy Cartledge and Steve Lindley of Cushman & Wakefield's Phoenix represented the seller, Stockbridge Capital Group, in the transaction.
"Well locate and with broad appeal to service sector tenants in the I-17 Corridor, the two properties have excellent upside potential for Harrison Properties," said Buckley.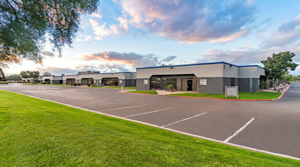 The two multi-tenant, industrial business parks totaling 309,585-square-feet were 74% occupied at the time of sale and are located a half-mile from a full-diamond interchange at the I-17.
Gateway Corporate Park, located at 2432 W. Peoria Avenue, is a four-building industrial park totaling 110,004-square-feet. This project features flexible suite configurations with 13'-18' clear height, 80'-130' bay depths and 400 ft. of frontage on Peoria Avenue. Built in 1987, the property has an upscale contemporary architectural design.
Gateway Metro Park, located at 2320 W. Peoria Avenue, totaling 199,581-square-foot spread across 18 buildings features 14'-16' clear height, 690 ft. of frontage on Peoria Avenue and sits on 15.02 acres. Built in 1983 and 1984, the buildings feature tilt-up concrete construction and attractive glass lines, ensuring a modern, upscale tech setting.