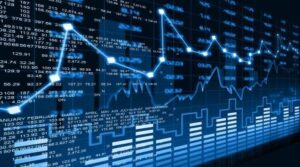 SCOTTSDALE, ARIZONA  – The U.S. capital markets environment is at its most dynamic time since the depth of the pandemic.
Rising interest rates, recessionary fears and geopolitical concerns are combining to create an investment environment in constant flux.
How has the ability to capitalize new projects changed? Which asset classes are struggling and which ones are holding up or even flourishing?
ULI Arizona will present a panel of experts from top investment and development firms active in the Arizona real estate market who will share how their business and the region have been impacted and what the outlook is for the rest of 2022 and beyond.
The event is scheduled on Sept. 15 from 8 a.m. to 10 a.m. at the Arizona Heritage Center, 1300 N. College Ave., in Tempe. The event begins with breakfast and networking.
Panelists include moderator Steve Lindley, Executive Director | Capital Markets, Cushman & Wakefield-U.S.; Shannon Hersker, Director | Capital Markets, Walker & Dunlop; Charles Jerkovich, Partner, George Oliver; and George Maravilla, Senior Vice President, Tower Capital.
Registration pricing for members is $40 private; $25 public/academic/non-profit; $40 retired; and $25 for students and those under 35. Non-member registration is $55 private; $35 public/academic/non-profit and students; and $55 for those under 35. Register here.