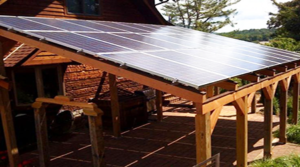 Contributed by: Mindy Lee
While many homeowners believe that expensive renovations will pay dividends at resale, the reality, unfortunately, is a little more complicated. Last time, Carol Evenson provided a few simple but effective tips to make your home more appealing when you sell it. But when it comes to major renovations and upgrades you have to think strategically if you want a good ROI. So, just so we're getting a more diverse range of ideas, we'll have a look at a few trends from around the world on how to increase the long-term value of your property.
Solar Panels
Down under in Australia, homeowners have been adding solar panels to their homes in record numbers. In fact, a study by Green Energy Markets Consultancy noted an 46% increase in the same period last year. With electricity bills increasing, Australian homeowners are seeing an increase in the value of their homes by as much as $29,000 ($19,937) from a 5kw solar installation. As such, a large majority of Australians are turning to renewable sources of energy for more sustainable living and because they know they can save on their energy bills. Back home, Arizona and Southern California rank high in the residential solar market, so homeowners who are looking to boost the value of their home should consider the solar option.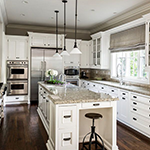 Kitchen Remodel
Just north of the border, Canadian homeowners know that they can expect to recoup anywhere from 60% - 120% of their kitchen remodel investment, as long as they spend wisely and it's a remodel that fits the rest of the house and the neighborhood. Scott McGillivray is a real estate expert and host of HGTV Canada's 'Income Property', and his advice for getting the best ROI out of a kitchen remodel is to use warm, neutral colors with a transitional style, quartz countertops and stainless-steel appliances, among others. These choices will also be the safest bet for U.S. homeowners, as they will appeal to a larger number of buyers when homeowners sell their homes.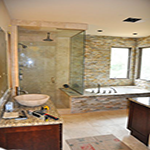 Bathroom Remodel
For South African homeowners, bathroom renovations tend to be fairly low-cost and can deliver a very good ROI. After a kitchen remodel, a bathroom makeover or addition is the next highest priority for homebuyers, so if a bathroom is dilapidated or in need of repair it will be a big turn off. Real estate expert Jay-Dee Jansen's recommendation is to update an old bathroom's amenities and fixtures or even add an additional bathroom if you have seldom used space in your home. An additional bathroom, in particular, can really increase a home's sales appeal for potential buyers. For U.S. homeowners the increase in value for adding an additional bathroom to a three-bedroom home can be as much as 12%.
Upgrade Your Boiler (Heating / Cooling System)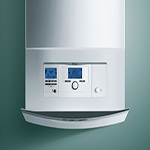 Homeowners in the UK have recently started upgrading their boilers to more efficient models, which not only save them in annual energy costs but also increase the value of their homes. Property Reporter explains that with an average cost of £1,300 ($1,687) a new boiler system can boost a home's value by close to 2%. To boost the value even further, homeowners are also opting for damage protection to protect their investment and to help mitigate costs in case of repairs. As with any new system, it is best then to make sure that you are ready for any maintenance or breakdowns. In this regard, HomeServe recommended British property owners take out boiler insurance that will cover unexpected damages. Because a boiler is an expensive investment, U.S. homeowners should also have a new boiler that's covered by insurance. This equates to extra peace of mind for a buyer, which, in turn, will make your property more attractive to them.